Birthdays are a big deal to Main Street readers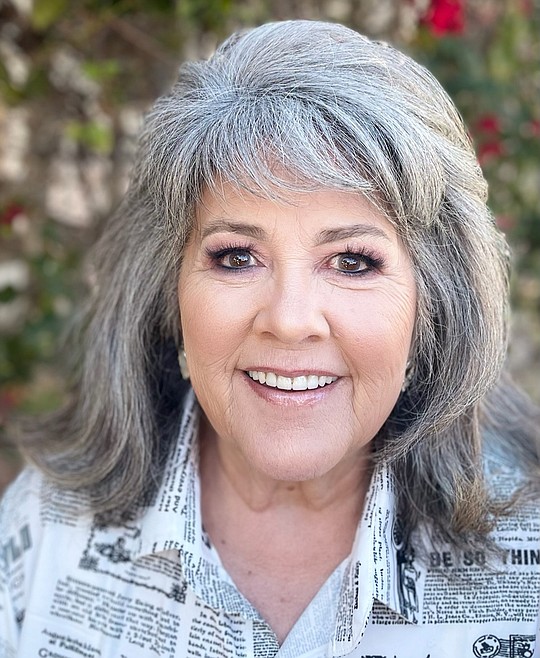 |
January 4, 2023 1:00 AM
I'm often asked how to have a name appear in Main Street birthdays. What started as an occasional birthday shout-out a couple of decades ago has grown to include nearly 2,000 best wishes annually to the newly arrived, centenarians and everyone of every age in between.
I've collected birthdays through the years that people send or tell me about and the sheer volume is sometimes staggering, even with the help of an electronic birthday reminder program and, in recent years, the addition of Facebook.
Something that wouldn't occur to readers is that I also routinely look through obituaries to see if someone who's been included in the Main Street birthdays has passed away. Sometimes, a family member will contact me, but more often than not, it's caught in the perusal of the newspaper's published obituaries. Not a foolproof method, as a few times a year, I wish a happy birthday to someone who's no longer living.
I've enlisted the assistance of a long time friend from CHS '70 who's lived in the area most of his life. Hopefully between the two of us we can better keep track of those names appearing in obituaries that have slipped my notice. Gratefully, Tim Shepperd is willing to be a second set of eyes for Main Street birthdays.
If you'd like to add birthdays to this column for 2023, the best way is via email, mainstreet@cdapress.com. Similarly, if you'd like to remove a birthday, same method.
• • •
"Civilization is a stream with banks. The stream is sometimes filled with blood from people killing, stealing, shouting and doing things historians usually record, while on the banks, unnoticed, people build homes, make love, raise children, sing songs, write poetry.
"The story of civilization is the story of what happened on the banks. Historians are pessimists because they ignore the banks for the river." — Preface to the first volume of "The Story of Civilization" by Will Durant.
I've long loved this quote and use it for a philosophical template of what I hope to achieve each week in this column ... focus on the people on the banks. There's no shortage of doom, gloom, contentiousness and negativity to be found without much effort. After a long, gray winter, we'll be grateful for the promise of spring, with summer soon to follow. Beyond the weather, we can make a difference in our communities by volunteering, contributing and being activists for good. Do I have opinions on current events, local, regional and national? You bet. Do I need to shout them from the proverbial rooftop in this column? Not at all. Those who know me know those opinions and those who don't probably couldn't care less.
I continue to be awed by the resilience of the human spirit and the generosity of those among us who have the least. The good Lord willing and the creek don't rise, I'll continue to shine the light on the banks of the community where historians rarely tread.
• • •
On the second day of January 2023, a couple of firsts ... like the first perfect 300 game of the year in league play at River City Lanes by Kellie Dewey, marking her first 300 score!
• • •
So many well-intentioned resolutions are made as a new year dawns. I realized it's really quite simple to make a big change; two words to be precise.
You know that thing you need to do, that's been weighing you down, nagging you, calling to you, but you keep ignoring it ... putting it off.
Do that.
• • •
I don't know how I've missed including Rob Eachon's Jan. 3 birthday in this column, I've known him since Junior High. Happy birthday yesterday, Rob!
• • •
Happy Main Street birthdays today to Debbie Ferguson, Andrew Hansen, Norman Tucker, Bert Storlie and Brandon Sutich. Tomorrow, Marty Hayes, Jamie Lynn Morgan, Sherri Patton, Phil Eager, Thad Bolek, Timothy Barrett, Andrew Hansen, Dirk Darrow, Rick Gunther, Shaina Nomee and Debbie Raeon take another trip around the sun. On Friday, Colton Peugh (30!), Bobby Wilhelm, Gary (GA) Allen, Kris Cederburg, Kim Dennison, Griffin McAndrew, Christina Sedgwick, Will Moore, Robert Green, Dale Kreager, Judi Caceres and Kellie McCracken will celebrate. Katie Marmon, Dale Kreager and Sydne Watson will make a wish Saturday. Jerry Sparling, Donna Trueblood, Sandy Wendell, Fondra McGee, Marc Kroetch and Rebecca Mort add another candle to their cake Sunday. Carrie Miller, Dan Ryan, Pat Mitchell (80!), Jim Magnuson, Avery Hunt (21!), Jennifer King, Esther Webb, Robert Coles and Cathy Evjen blow out the candles Monday. On Tuesday, Mary Jane Hahn, Nathan Johnson, Katrina Jaeger, Jan Harris, Tom Iverson, Paul Matthews and Ronan Kennedy will put on their party hats on the 10th day of January.
• • •
Kerri Rankin Thoreson is a member of the National Society of Newspaper Columnists and the former publisher of the Post Falls Tribune. Main Street appears every Wednesday in The Press and Kerri can be contacted on Facebook or via email mainstreet@cdapress.com. Follow her on Twitter @kerrithoreson.
Recent Headlines
---