ADVERTISING: Advertorial — One of Sonoma's historic wineries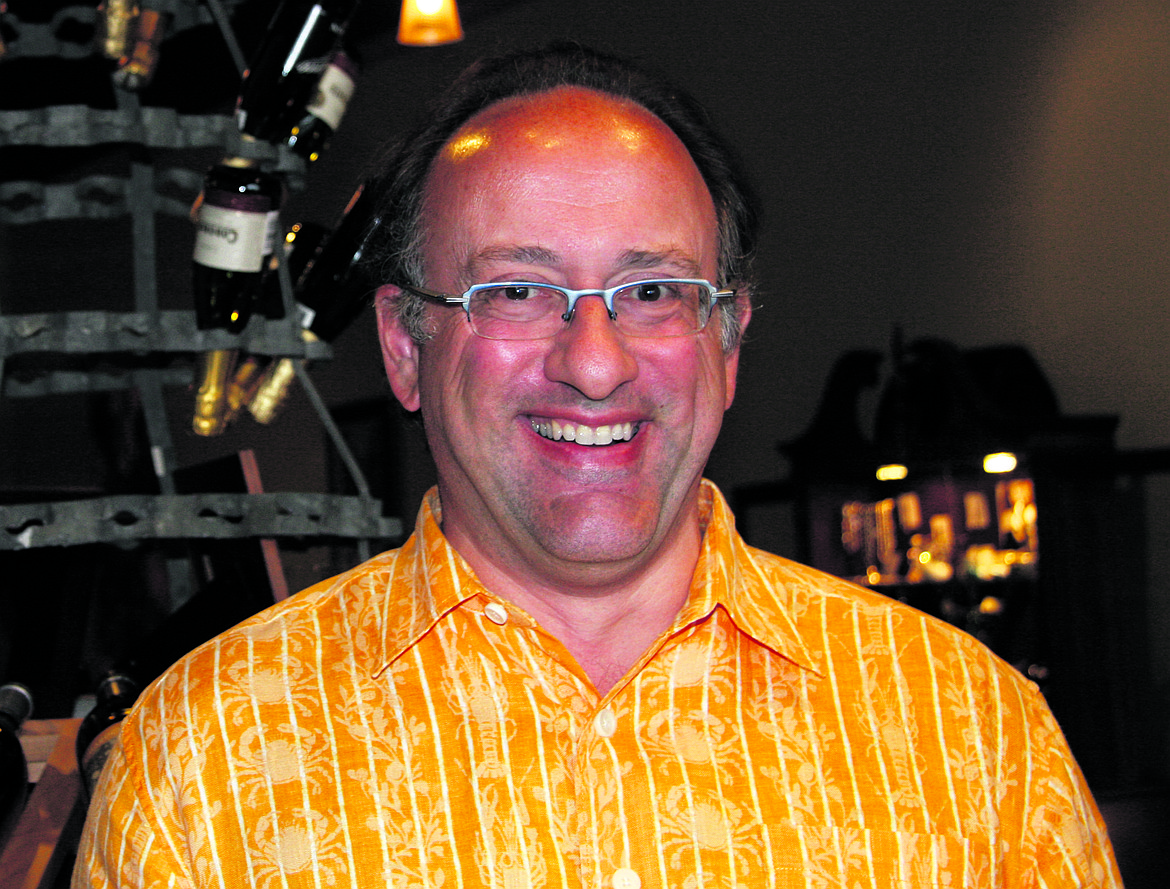 by
GEORGE BALLING/the dinner party
|
February 22, 2023 1:00 AM
This past week we held a Winemaker Dinner and then a shop tasting with Justin Seidenfeld the Director of Winemaking for Rodney Strong Vineyards. Rodney Strong is located in the Russian River Valley of Sonoma County and was only the 7th winery in all of Sonoma when it was founded by Rodney Strong in 1959. To this day it remains one of the most beloved tasting rooms in all of Northern California, and is known as much for their hospitality experience as they are for their delicious wines. One of the more "small world" things about the winery is that the hospitality and tasting room operations are now managed by our good friend John Busby a former colleague from our first careers in financial services. If you are traveling to Sonoma go to taste and be sure and say hello to our dear friend John.
Justin was a wealth of knowledge on the winery and the history of Sonoma County grape growing and winemaking. For Mary and I it was a lovely trip down memory lane being with Justin over two nights of events. We share so much history with this area and many wine industry friends and associates and we learned even more history from Justin.
As it turns out Rodney Strong spent much of his young life in Spokane. He was a football star during his early years and while travelling in New York he decided to try out for a dancing roll on Broadway. This turned out to be an extraordinary turn in his young life. He was plucked from chorus by none other than George Balanchine and Martha Graham who encouraged Rodney to get formal training in ballet. Rodney danced in New York and for 4 years in Paris. He was also the first American dancer to perform with the Russian National Ballet. During his years in Paris he developed a passion for wine, leading him to travel to California and Sonoma County after his dancing career and start the winery. Rodney Strong passed away in 2006. While he hadn't owned the winery since 1989 he was still involved with the winery for years, and to this day the winery is privately owned.
Rodney was also one of the true pioneers in planting wine grapes around Sonoma and specifically in the Russian River Valley. The lion's share of their wine is made from vineyards he planted and the winery still owns today.
Here are the tasting notes from the wine dinner. It was a bit unusual but over both nights the most popular wines were the Rosé and the Pinot Noir!
2021 Rodney Strong Rosé of Pinot Noir — Rosé season is just around the corner and this is the wine you can anticipate drinking in the warm weather of spring and summer. Tart strawberry notes dominate the nose, the palate is crisp, clean and refreshing. Pair with Chevre Croquette, strawberry, candied walnut and baby green salad. $23, Wine Club Price $20.70
2019 Rodney Strong Chalk Hill Chardonnay — With its vineyard designation it is no surprise the chalky minerality note on the nose of this lovely CA Chardonnay. The palate is apple and pear inflected with balanced oak and a smooth viscous texture. Pair with oyster and sea scallop Rockefeller. $23, Wine Club Price $20.70
2019 Rodney Strong Russian River Valley Pinot Noir — Any chance to drink Russian River Valley Pinot Noir is like a trip home for us! After having worked there and lived close by, it is one of our favorite appellations for this delicate and light bodied varietal. The wine shows a classic "RRV" profile with mild earthiness and bright cherry fruit notes on the nose. The tannins are soft and round gently amplifying the fruit on the palate, and ensuring a smooth elegant mouth feel. Pair with "Panhandle Gourmet" mushroom risotto. $25, Wine Club Price $22.50
2017 Rodney Strong Knight's Valley Cabernet — The Knight's Valley appellation lies to the east of the somewhat better-known Alexander Valley AVA. Its significant though in that it boosts the warmest climate in Sonoma County making it the ideal spot to grow Cabernet. It shows. The aromas are rounder and less structured highlighting plum and cherry. The palate is sleek with great tension between the fruit and tannins lengthening the finish and presenting a balanced and delicious Cab. Pair with braised pork shank en croute. $40, Wine Club Price $36
2016 Rodney Strong Symmetry Reserve Meritage — The blend on the Symmetry is 70% Cabernet, 9% Merlot, 8% Malbec, 8% Cabernet Franc, and 5% Petite Verdot. Like all of the wines made by Justin at Rodney Strong, the oak profile on the Symmetry is balanced and restrained. The measured approach to winemaking allows the fruit and mineral characteristics of the wine to shine through. The nose shows savory notes of dried herbs and fruit aromas of crushed plums with a touch of minerality. The palate is big, rich and ripe exactly what we expect from a Northern California Bordeaux blend. Pair with crispy skin Moularde duck breast. $65, Wine Club Price $58.50
Please stop by the shop if you would like to pick up any of these delicious wines. If you would like to be added to our email list for our dinners and tastings, send us an email at george@thedinnerpartyshop.com.
• • •
George Balling is co-owner with his wife, Mary Lancaster, of The Dinner Party, a wine and gift shop in Coeur d'Alene by Costco. The Dinner Party has won the award for best wine shop in North Idaho twice, including for 2018.
George is also published in several other publications around the country. After working in wineries in California and judging many wine competitions, he moved to Coeur d'Alene with Mary more than 10 years ago to open the shop.
You can also follow us on Facebook at facebook.com/#!/dinnerpartyshop or visit www.thedinnerpartyshop.com.
Recent Headlines
---