Spokane author visits NIC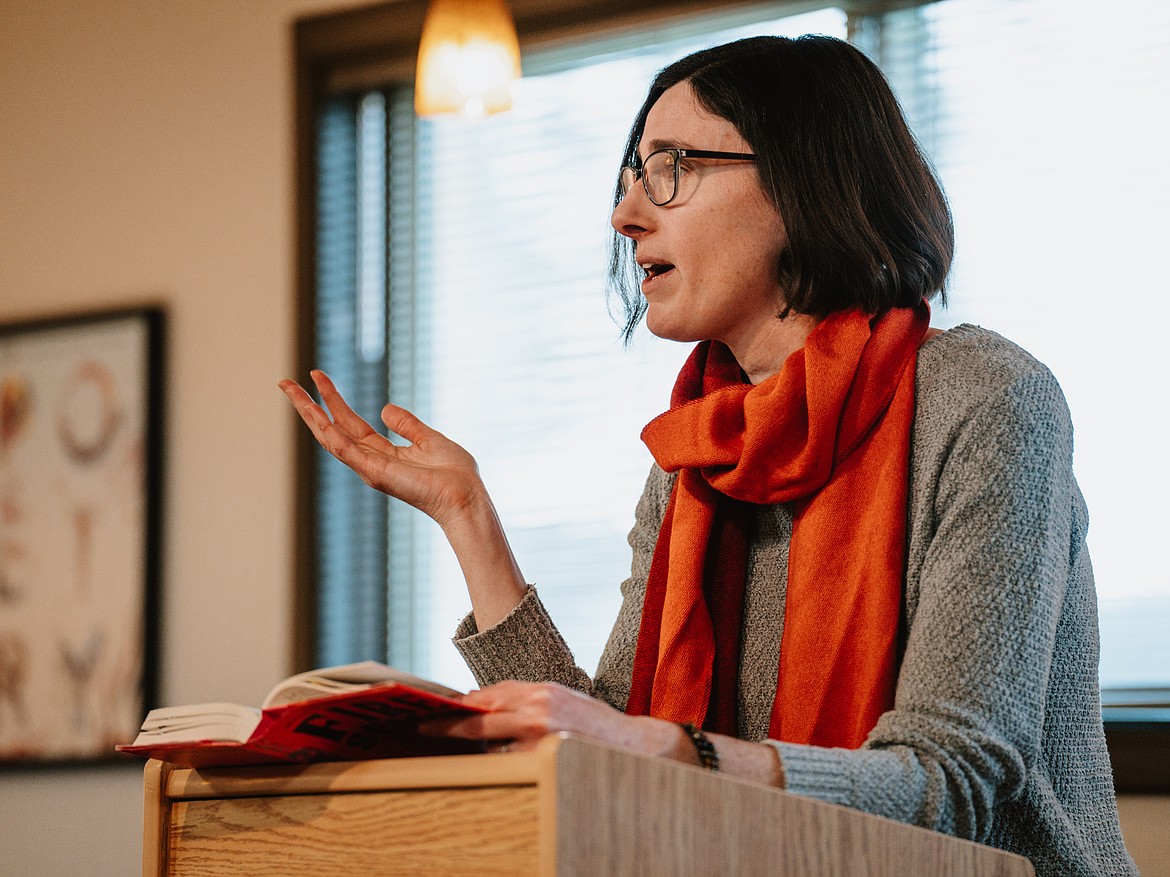 Spokane author Leyna Krow reads from her book "Fire Season" on Feb. 7 at the Writing Center in the Lee Hall Annex on NIC's main campus in Coeur d'Alene.
Photo Courtesy of North Idaho College
|
February 17, 2023 1:00 AM
North Idaho College hosted a book reading and signing by Spokane-based author Leyna Krow as part of the Writing Center's Visiting Writer Series on Feb. 7 at the Writing Center in the Lee Hall Annex on NIC's main campus in Coeur d'Alene.
Krow, a former NIC instructor, read excerpts from "Fire Season," her historical fiction novel set in Spokane and Coeur d'Alene in 1889. She said she started writing her novel while teaching at NIC and used resources at Molstead Library to help research the setting.
The NIC Visiting Writer's Series gives students a space to ask questions and hear advice from authors. Krow said NIC's campus is among her favorite stops for book readings.
"I've come out here for stuff before and NIC students are always so smart, they ask good questions and always fill the room," Krow said. "It's always nice to come out here."
Krow is also the author of the short story collection and Believer Book Award finalist "I'm Fine, But You Appear to Be Sinking." She said she enjoys book readings for creating a place of dialog with aspiring authors.
"What else is the value of writing a book and putting it out into the world if you're not going to go talk to people about it," Krow asked.
Krow said hearing other writers' experiences and encouragements is important to growing as a writer.
"I kind of feel like these (readings and visits) are the most useful things I do," Krow said.
Krow's next title "Sinkhole and Other Inexplicable Voids" is scheduled to release in 2024.
NIC hosts one or two authors a semester as part of the Visiting Writers Series, which is sponsored by the Writing Center, Trestle Creek Review and NIC's English Club.
Recent Headlines
---