Game day food for the win!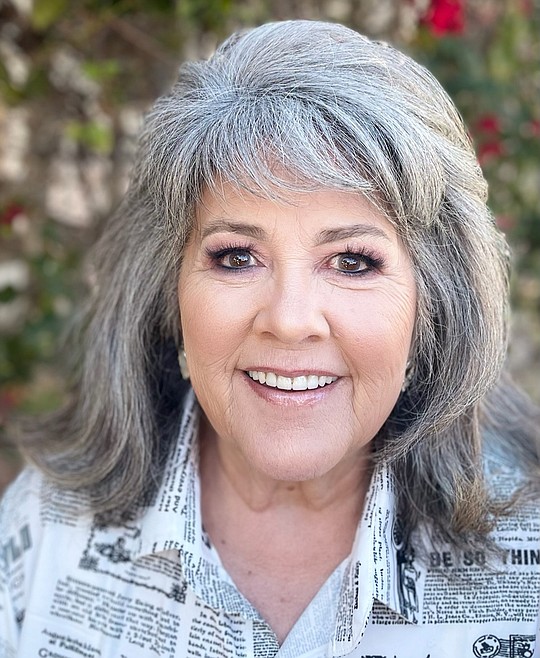 |
February 8, 2023 1:00 AM
Super Bowl Sunday is just a few days away. I enjoy the hoopla of the Super Bowl, despite knowing very little about the game of football, but what's not to love about a day dedicated to consuming a week's worth of carbs, calories and cholesterol and some of the most outrageous and creative television commercials? Oh, and football.
For those who no longer have a dog in the Super Bowl fight, the last two teams standing, Kansas City Chiefs and Philadelphia Eagles, are up for game day fan grabs. Since those two cities are famous for barbecue and cheesesteak sandwiches, respectively, it's a given that both of those items will appear in pot luck menus across the land.
Kim Edmondson says she can't resist having the themed food for her watch party and Gordon Crow is doing the same. Julie Ekness Bjornson says North Idaho Beer Balls made famous by her family are on the top of the list. Little smokies in barbecue sauce are a go-to for several friends and sausage in several variations are coming on strong.
Mike Kennedy says his "go-to" is a cellphone with a pizza delivery on the other end of the line. Of course, Tom Capone was in agreement with Mike but was more specific with world famous pizza from Capone's as his choice. Marcia Rams is serving deep dish pizza from Lou Malnati's, shipped frozen from Chicago, as well as guacamole and chips on the side. Bob Frazey is whipping up a seven-layer dip with chips. Tami Martinez had me at her crab stuffed phyllo cups description ... cheesy, a tiny bit of heat and luscious crab meat. And then there's Harry Pollard's chicken stuffed jalapenos wrapped in bacon and smoked over mesquite. Forget the theme, Kim Brown is serving up a taco bar. Buffalo wings are in for the win for Pat Thyssen and Anne Piper. Jessica Anundson is mixing Rotel and Velveeta, warmed up to serve with chips. Jan Deluca Martin is very specific ... buffalo chicken dip with celery and carrot sticks and Chicken in a Biskit crackers. Peggy Wright is going gourmet with artichoke jalapeno dip stuffed mushrooms.
If the menus are any indication, among my village there are more nods to Kansas City barbecue than Philly cheesesteak sandwiches, which just might tip the game to the Chiefs.
• • •
During the playoffs, I really enjoyed watching the new crop of baby-faced quarterbacks in the NFL. Seriously, the two who are facing off for the Super Bowl trophy were born in 1995 and 1998, respectively.
Patrick Mahomes (27) was born the year of the O.J. Simpson Trial of the Century, when Bill Clinton was president. Tiger Woods won the 95th U.S. Golf Amateur Championship and Pamela Anderson married Tommy Lee. Steve Young quarterbacked the San Francisco 49ers in their victory over the San Diego Chargers in Super Bowl XXIX.
Jalen Hurts (25) was born the year that President Clinton was impeached following the Monica Lewinsky scandal and Google, Inc. was founded. Former pro wrestler Jessie Ventura was elected governor of Minnesota. Our own John Elway was the Broncos' quarterback in their XXXII Super Bowl win over the Green Bay Packers.
Two NFL quarterbacks who made it into the post-season playoffs are even younger than Jalen ... Trevor Lawrence, Jacksonville, and Brock Purdy, San Francisco, are just 23!
• • •
My first Valentine was my dad, and throughout his life, he never failed to give a card or candy to his daughters. It's fun to receive candy and flowers and enjoy a nice dinner out but I've come to really value being loved 365 days out of the year. On Valentine's Day 1986, Bert arrived in Idaho from North Dakota to take a giant leap of faith to marry me and my three daughters a month later. He left his family and lifelong friends to make a life and a home here, where I had family and lifelong friends. That's love.
For 37 years, Valentine's Day has held a special meaning for us. Celebrate love however it appears in your life. Celebrate today and every day if you're blessed to be loved.

• • •
Happy birthday today to Hagen Peugh, Barb Bradley, Linda Davis, Natalie Forsyth, Pamela Thoms, Lynn Hayes, Henry Hildreth, Rocky Brockhoff and Larry O'Leary. Tomorrow Linda Wilhelm, Marc Eberlein, Brandie Shofner, Buddy Le, Marian Crumb, Greg Smith and Alta Steele start celebrating. On Friday Kiki Miller, Julia Pierce, Melanie Lambrecht, Judy Riba Nelson and Tate Merry blow out the candles. On Saturday Carole Tabakman, Trevor Smith, Eleanora Capaul, David Clark, James Shepperd, Jarryn Siebers, Jeff Carlson, Sharon Link, Gordon Leigh, Chad Salsbury and Heather Frayer share a Feb. 11 birthdate. Faith Valente, Kim Edmondson, Elizabeth Glidden and Laura Wilson celebrate on Super Bowl Sunday. Rachel Fehling, Sam Crawford, Ron Vieselmeyer, Jim Prussack, Sherry Adkins, Ken Martin and Toby Flood celebrate birthdays on Monday. Happy Valentine's Day birthdays to LaDonna Beaumont, Joe Doellefeld, Jason Hayes, Tripp Rogers, Jan McDaniels, Susan DuBois, Sarah Hansen, David Lunceford, Jean Bledsoe, Mike Shepperd, Kaelyn Bingham and Sarah Schell.
• • •
Kerri Rankin Thoreson is a member of the National Society of Newspaper Columnists and the former publisher of the Post Falls Tribune. Main Street appears every Wednesday in The Press and Kerri can be contacted on Facebook or via email mainstreet@cdapress.com. Follow her on Twitter @kerrithoreson.
Recent Headlines
---