MY TURN: Combating the opioid crisis in Idaho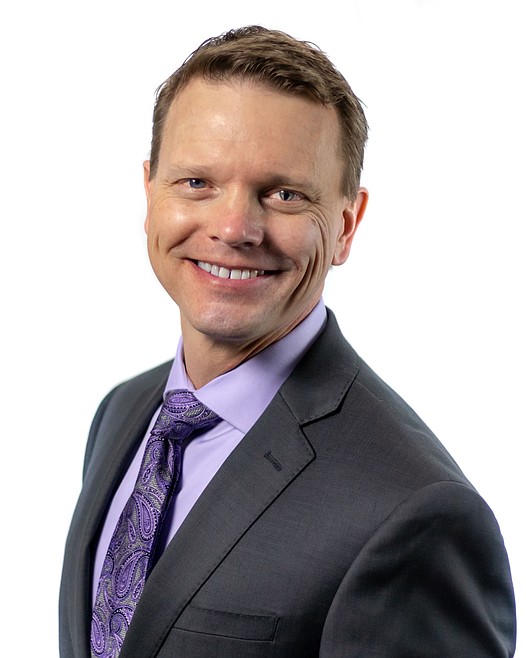 Opioids have been part of the medical culture for thousands of years, with ancient cultures using them for various medical and religious purposes. Morphine, for example, was discovered in the early 19th century to ease pain, shorten coughs and treat battlefield wounds.
Before the 1980s, opioids were rarely used by providers and only in extreme medical situations. That trend began to change in the 1980s and 1990s as many providers found Vicodin was helpful to patients managing pain after surgery or during cancer treatment.
Many of us know someone who may have been prescribed an opioid, only to see that person refill that prescription repeatedly — not knowing he or she was physiologically or psychologically addicted.
Opioid use disorder has no boundaries; it does not discriminate among demographics, neighborhoods, cities, towns or rural areas.
Fortunately, opioid prescriptions in Idaho decreased from 82 per 100 Idahoans in 2017 to 65.2 per 100 in 2020. Unfortunately, during the COVID-19 pandemic, opioid use increased, with approximately 1.2 million opioid prescriptions dispensed in Idaho in 2021.
A chilling new statistic in a study released in Pediatrics this year found that opioids were responsible for the most poisoning deaths in children ages 5 and younger.
The same study found that over-the-counter pain, cold and allergy medications were the second most common substance that poisoned young children, with 74% of poison-related fatalities involving children younger than 2 years old.
Together, we can prevent opioid and over-the-counter medication abuse and misuse in Idaho. Take a few extra minutes during your spring cleaning to clean out your medicine cabinet, looking for unused opioids, prescription drugs or expired cold medicine.
On April 22, Blue Cross of Idaho and the Panhandle Health District are partnering to help North Idaho residents safely dispose of unwanted prescriptions and over-the-counter drugs. Our take-back event is open from 10 a.m. to 2 p.m. and held at Blue Cross of Idaho — 1812 N. Lakewood Drive in Coeur d'Alene.
There is more we can do throughout the year to combat opioid misuse.
Advocate for the right choice of pain management, knowing there are safe alternatives to narcotics.
Track your medications and keep them in a safe and secure location.
Dispose of unused medicines at take-back events or your local permanent drop box location.
All of us — law enforcement, providers, pharmacists and insurers — play a role in combating the scourge of opioids.
To find the closest prescription take-back event nearest to you, visit takebackday.dea.gov. If you miss a take-back event, you can always locate the nearest permanent drop box in your area at odp.idaho.gov.
If you or a family member needs help with opioid addiction, please call the Substance Abuse and Mental Help Services Administration at 800-622-HELP or the 2-1-1 Idaho CareLine. Both are free, confidential treatment and referral information services.
• • •
Steve Olson is the director of Pharmacy Management for Blue Cross of Idaho. He received his bachelor of science in pharmacy and Ph.D. in pharmacy from the University of Minnesota.
Recent Headlines
---