THE CHEAP SEATS with STEVE CAMERON: Trust me: Mariners are not going to let us down this time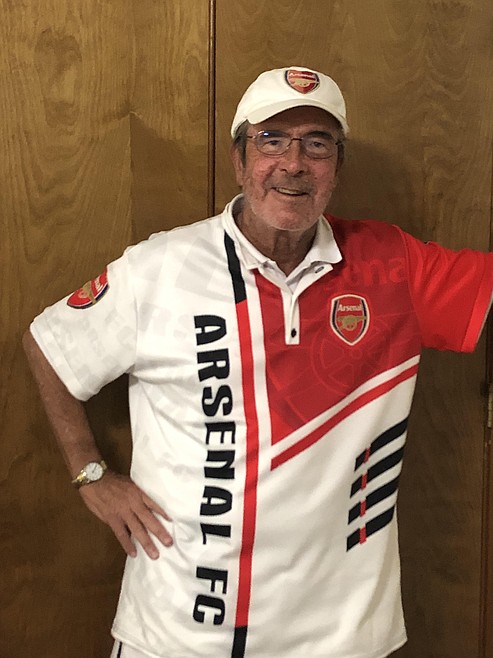 |
September 28, 2022 1:20 AM
Good. Vibes. Only.
From the day he arrived in Seattle in that offseason trade with Cincinnati, those three words have been — over and over — the mantra of Eugenio Suarez.
Better yet …
As we all know now, Geno's outlook on baseball and life also meshes perfectly with the warmth, enthusiasm and personality of Mariners wonderchild Julio Rodriguez.
Besides bringing lots of fun and a nonstop, upbeat feel to this exciting young ballclub as clubhouse leaders and guys who simply refuse to stay in a funk — or let anyone else slide toward one — Suarez and Julio also have contributed 58 home runs to the cause.
And they've hit dramatic, game-winning shots, not just solo big flies in 9-1 games.
It might seem like eons ago – given the recent 3-7 road trip on which Julio and Geno have barely swung a bat — but it was just back on Sept. 11 when those two stunned the World Series champion Atlanta Braves with tying and winning homers in the bottom of the ninth.
Oh, and the double-barreled blasts fired up a jammed T-Mobile Park into thunderous raptures, sending giddy fans into the night with playoffs and sugar plums dancing in their heads.
Good vibes, indeed.
THIS LAST road trip, though, had an opposite (and predictable) effect on the Mariner faithful.
The hideous sensation of a dream about to be dashed began to creep over the fan base like some deathly fog, which is what happens when you've gone two decades without a postseason game.
In a sport set up for universal playoff participation with endless wild-card invitations, failing to play a single game beyond the regular season qualifies as even more than a drought.
It's an entire region eating dust for breakfast.
Make no mistake in case you're new to this business of holding your breath down the stretch …
Baseball fans in the Northwest have suffered.
These are not blasé supporters merely sipping sidewalk mochas, either.
This is a franchise that's drawn over 3 million four times (once in the odious Kingdome) and topped 2.9 million in three other seasons.
If anyone deserves a winner …
Now, here are an entirely new gang of Mariners, complete with the stars already mentioned, a sensational pitching staff, and thrilling contributors like J.P. Crawford, young catcher Cal Raleigh (another 25 home runs), Seattle vet Mitch Haniger, throw-himself-in-front-of-a-train Sam Haggerty, and even savvy Carlos Santana — tossed away as an old and used-up piece by Kansas City, only to hit a rash of game-winning homers for the Mariners.
It has been a fantastic run since the M's hit bottom in mid-June, dropping a doubleheader to the Angels and finding themselves in last place at 29-39.
Today, though, we find the Northwest paralyzed by a pennant race — with the populace praying to the baseball gods, or going on pilgrimages of their choice, simply to pull the Mariners across the finish line with just nine games remaining.
YOU'D think it's the morning of a World Series seventh game, given the collective case of nerves across our sometimes-forgotten corner of North America.
It's wild when you consider that the target here is simply an American League wild-card spot.
But …
It would be the end of those 20 years in the wilderness, and people want it badly.
Simply out of habit, they naturally fear a calamity — having already seen injuries to Suarez, Julio, Raleigh and Jesse Winker — in just the past TWO WEEKS.
All they know is late-season swoons, and reminders that the Mariners are the only team that has never reached a World Series.
Therefore, no one was shocked when …
The once-untouchable starting rotation suddenly threw terribly hittable pitches, when the guys threw strikes at all.
Every one of the Fab Five had at least one stinker outing over the previous 10 days, when we hadn't seen that many in three months.
BUT YOU know what?
The guys who've been hurting are getting well.
There is plenty of talent and belief among the group to get this thing done — and perhaps make some loud, banging noises in the playoffs, as well.
Geno came back as a DH Tuesday night.
Julio is due to return on Oct. 3, in time for the final four games against Detroit.
"You know, social media might not think so, but we're in a good spot in here, mentally and physically," said Crawford, the acrobatic shortstop.
"So, we're fine. We're not pressing at all. We're in a good spot here in the clubhouse."
Perhaps J.P should make house calls throughout the region, repeating that message of confidence.
But hey, for all the fear and loathing …
For all the fright that everything will crash at once …
I don't believe it.
The Mariners are going to the playoffs.
Relax.
Or keep your therapist on speed dial.
Email: scameron@cdapress.com
Steve Cameron's "Cheap Seats" columns appear in The Press on Tuesdays, Wednesdays and Fridays. He also writes Zags Tracker, a commentary on Gonzaga basketball which is published weekly during the season, beginning in October.
Steve suggests you take his opinions in the spirit of a Jimmy Buffett song: "Breathe In, Breathe Out, Move On."
Recent Headlines
---