The day the music died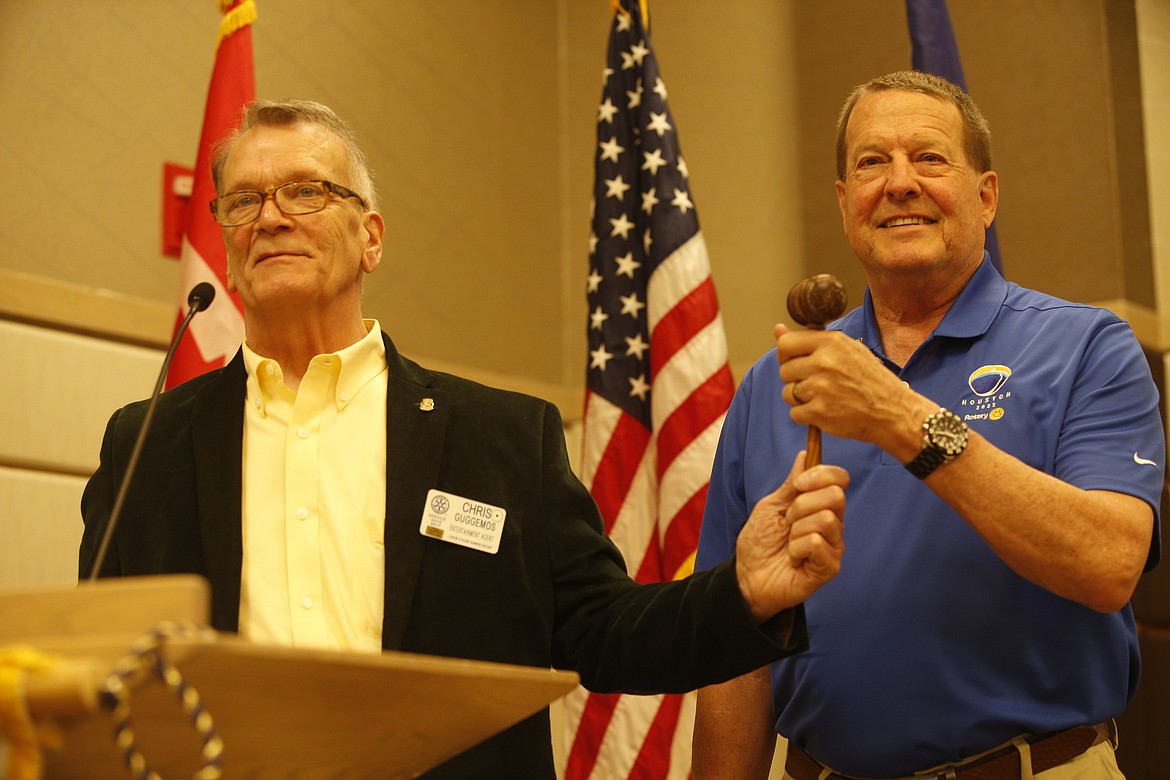 Chris Guggemos, left, hands over the gavel as president of the Coeur d'Alene Sunrise Rotary Club to to Mark Beardsley during a meeting in June at The Coeur d'Alene Resort.
BILL BULEY/Press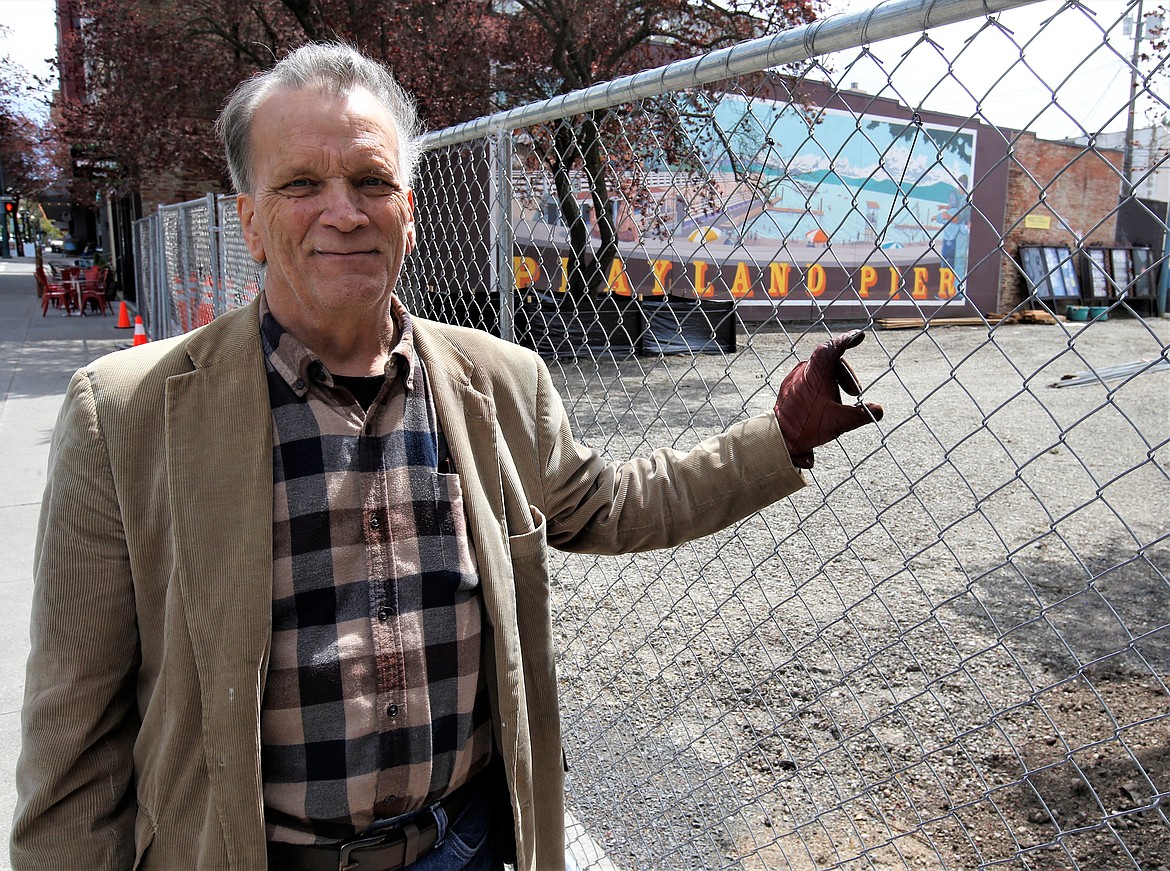 Chris Guggemos stands in front of Sherman Square Park earlier this year. Guggemos was disappointed when the free concerts he produces could not be held there due to park renovations.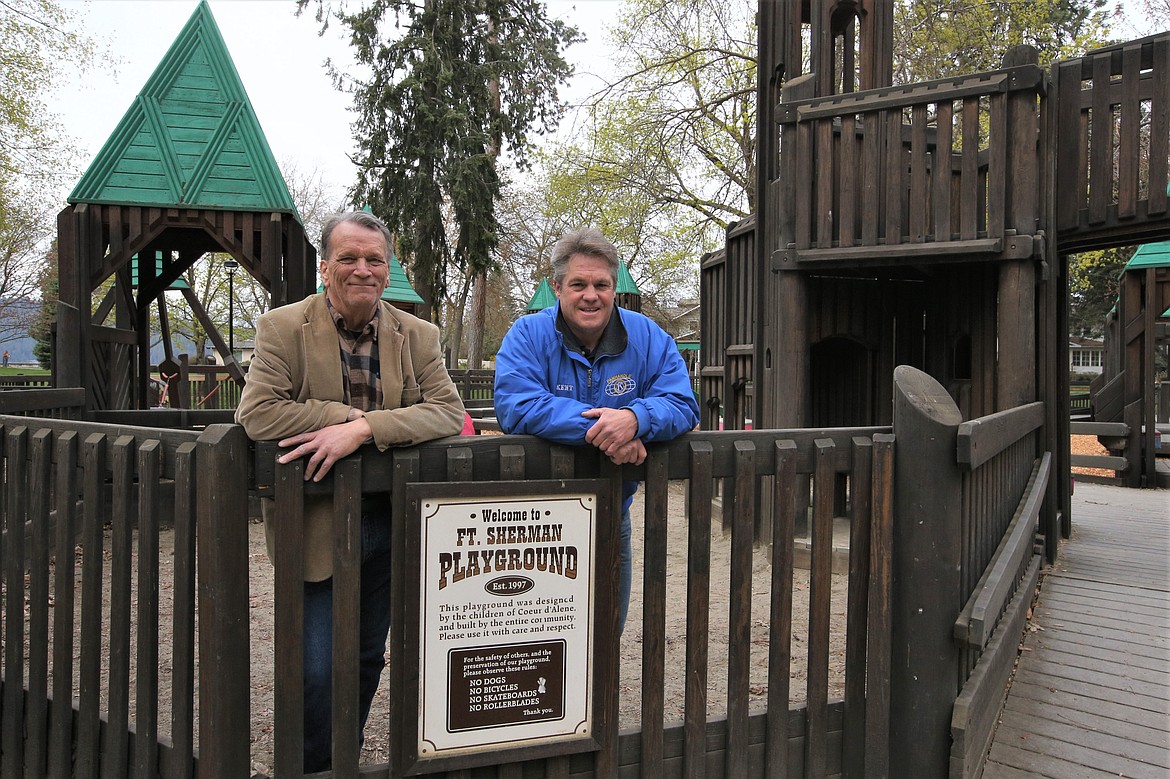 Chris Guggemos, left, and Jon Dohm pose at Fort Sherman Playground in May.
Previous
Next
by
BILL BULEY
Staff Writer
|
September 28, 2022 1:09 AM
COEUR d'ALENE — Chris Guggemos believed in music.
He believed in the power of music. He believed in how it could impact lives.
"He probably was the best in the community at understanding what music could do to build a stronger community," said Sandi Bloem, former mayor of Coeur d'Alene.
Guggemos, considered by many the music man of North Idaho, died Monday after a six-year battle with cancer. He was 68.
The owner of Handshake Productions produced about 1,000 concerts since he began doing so in 1992. Bringing music to others - whether rock, country, jazz, blues or classical - is what gave him joy, Bloem said.
She recalled working with Guggemos during Coeur d'Alene's street fair some 25 years ago.
"That was the beginning of my realizing his passion for music and bringing people together," she said.
"He brought people together with no animosity, with total civility, in a place where people loved being together," Bloem said. "I really can't think of anyone else that did and did it so well.
Guggemos, known for his smile, spirit and summer shorts, was a volunteer extraordinaire.
Before his death, he was president of the Sunrise Rotary Club of Coeur d'Alene for a year.
When he came on board, he wasn't showing signs of the cancer he had battled since 2016, but it came back. Guggemos talked to the Rotary board about whether he should step down.
They convinced him to stay, telling him they were behind him, and they were family.

"The fact he was so sick and still pulled off his year as president says a lot," said LaDonna Beaumont, a Rotarian.
Guggemos, praised for his "tireless devotion and faithful leadership," handed over the gavel as club president to Mark Beardsley just two months ago.
He shared the return of cancer with only a few people.
"He didn't want a lot of people to know," Beardsley said. "He didn't want people to feel sorry for him."
Guggemos did not complain about having cancer, Beaumont said, or let people know the extent to which it was affecting him in the last year of his life. Despite being in pain, he was consistently pleasant and positive.
"He celebrated his health but he didn't moan about his illness," Beaumont said.
Guggemos was a gifted man who also wrote and performed music, but it wasn't his focus.
"It was never about him," Beaumont said.
Many posted comments about Guggemos on social media:
"Chris was one of the good guys, always ready with a smile and a handshake. Our town is a better place because of him." — John Austin
"He had a soul for music and a love of this community. His absence will leave a huge gap for all of us to live around." — Ruth Pratt
"Few people have a major impact on our community like Chris. He brought us joy through music. As the song goes, 'Go rest high on that mountain, your work on earth is done.'" — Susan Weathers
"Chris had a passion for music and entertainment. He wanted everyone, and anyone, to experience the joy he got out of it. The Summer Concert Series was truly a gift to the community." — Doug Eastwood
Guggemos belonged to the Idaho Panhandle Kiwanis Club and was there 25 years ago when they led the effort to build Fort Sherman Playground. He helped organize the 25th anniversary celebration of the playground at Coeur d'Alene City Park in May.
Kiwanis President Jon Dohm worked with Guggemos on the Fort Sherman celebration and visited him not long before his death.
"I held his hand and told him that we loved him," Dohm said.
Having met Guggemos earlier this year, Dohm didn't know him well, but he recalled how Guggemos was committed to doing things that would benefit the community.
Persistence was a Guggemos trademark. He told Dohm to work with people — and sometimes it was necessary to push them a little — but not too much.
Guggemos, while a promoter, never promoted himself, Dohm said.
"His heart was always in the right place," he said.
Bloem said Guggemos worked hard on the summer concerts that were held in Coeur d'Alene, Rathdrum, Hayden, Post Falls and beyond.
His motivation wasn't money.
"He never gave up on his dream to provide music for the community because he knew what it would do for us," Bloem said.
A funeral for Guggemos is set for 1 p.m. Friday at St. Thomas Catholic Church.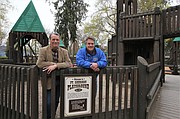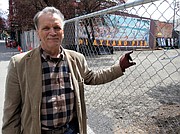 Recent Headlines
---