THE CHEAP SEATS with STEVE CAMERON: A weekend of hope ... then despair — and questions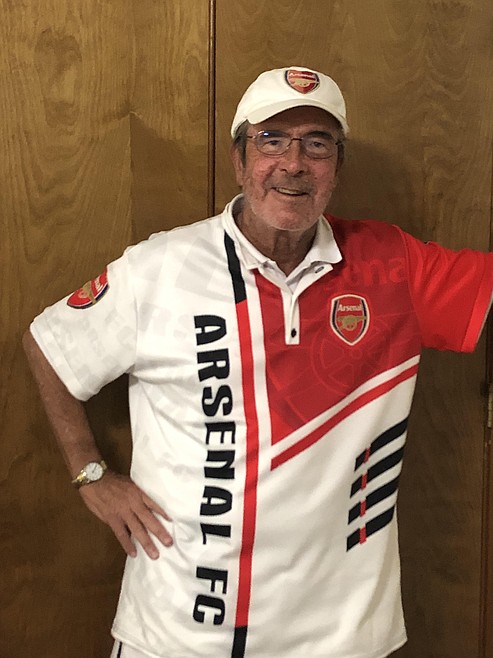 |
September 27, 2022 1:10 AM
Still kind of dizzy from the events of the weekend?
In a bit of a funk, maybe?
No one could blame you, if you're a fan of our region's teams.
I mean, Washington State seemed to have No. 15 Oregon beaten with a 34-22 lead deep into the fourth quarter Saturday afternoon, with Martin Stadium absolutely rocking.
A statement win to put the undefeated Cougs into the national rankings picture seemed close enough to squeeze.
Then, 24 hours later (more or less), the Mariners — coming off a dramatic 6-5 comeback victory in Kansas City the night before — ran off to an 11-2 lead behind Luis Castillo, the $108 million man.
Just a little after that, the Seahawks seemed as though they'd survived a day of leaky pass defense when they pushed a final drive to the Atlanta 10-yard line on a slick screen pass to Rashaad Penny.
Right …
What did we get from all these promising positions?
Ashes.
The Mariners, at least, perhaps can shrug off an almost unbelievable 13-12 loss to the Royals with a 10-game home stand starting tonight — and every chance to wrap up a wild-card playoff spot.
THE COUGS and Seahawks, though, each suffer from football offering so few opportunities for signature wins.
Snatching a loss from the jaws of victory has far more consequences.
Oregon roared back to win 44-41 in Pullman, handing an exciting Wazzu gang its first loss, and Atlanta hung on to beat the Seahawks 27-23 as some recurring problems continued to nag Pete Carroll's bunch.
There are vast differences between college and NFL games, of course, so finding some connections between any two games is normally problematic.
With Washington State and the Seahawks this week, though, there actually were TWO spots where you could say …
"Mmm, couldn't we do something differently?"
Neither the Cougs nor Hawks could even slow down their opponents' offense — especially late when it mattered in the case of Wazzu.
On the other hand, Seattle didn't put up much of a defensive fight from start to finish against the Falcons.
Consider these ugly numbers, courtesy of The Athletic …
"Atlanta's leading rusher, Cordarrelle Patterson, totaled a career-high 141 yards on the ground and found the end zone from 17 yards in the first half.
"The Falcons finished with 179 yards on the ground and averaged 5.8 yards per carry despite facing eight-man boxes on 45.2 percent of their run plays.
"The Seahawks didn't generate a tackle for loss on any of Atlanta's 24 designed tailback runs, and only twice did Seattle's defense drop a ball carrier for no gain."
The Hawks' pass defense may have been even worse, allowing Marcus Mariota to complete 13 of 20 passes for a whopping 11.4 yards per attempt — tops in the NFL over the weekend.
If the numbers bore you, here's a more human reaction to the Seahawks' defensive woes, from the lips of safety Quandre Diggs: "They did whatever they wanted to do today," he said.
"They threw the ball. They ran the ball. We ain't stop either. They came out and kicked our tail."
The Seahawks also hit the self-destruct button with penalties, including a holding call on guard Damien Lewis (it was a cheapie that came as three or four Seahawks were out blocking two defenders) that negated that big play to Penny near the finish.
A sack of Geno Smith followed, and eventually Smith had to heave a fourth-down prayer, which was picked off.
Drive safely on your way home.
SO, WHAT possible common theme hooked up those tough defeats to Washington State and the Seahawks, then?
Besides the struggles in pass defense — in the final seven minutes for the Cougs and all game long with the Seahawks — there were some coaching decisions that the two staffs might want to revisit.
You have to give a little more leeway to the Wazzu group, since these are mostly new coaches on the staff of a first-year head coach, Jake Dickert.
Still …
Right in the moment, I was wishing WSU wouldn't suddenly get conservative after Oregon had zoomed down the field to cut the Ducks' deficit to 34-29 with 3:48 remaining.
I know, they were thinking clock, but …
Wazzu had moved the ball all day, as Cam Ward threw for 375 yards and two TDs.
The mega-athletic QB made several almost magical plays when he'd broken the pocket and threatened to run.
That should always have been the weapon of choice.
Instead of sticking with the attack mode that had worked reliably, though, Wazzu first wasted a play by trying Nakia Watson through the middle.
That run had produced nada all day, and this time Watson lost 3 yards.
Then came two passes, both straight drop-backs and both super, super safe — a short incompletion to the sideline and a 2-yard checkdown to Watson, leaving fourth-and-11.
Neither of the two throws gave Ward a chance to create, and neither could have gained a first down.
The possession lasted just 59 seconds, and five plays later, Oregon had the lead on a 50-yard strike.
I'm guessing that if Wazzu had it to do again, the Cougars would have kept zipping it at the Ducks on that critical possession instead of turning turtle to run off time — which came to less than a minute.
NOW WE come to Carroll and a critical call that set the table for Atlanta to take a lead it never surrendered.
This one occurred with 3:15 left in the third quarter, score tied 20-all and the Seahawks facing a fourth-and-2 at the Falcons' 7-yard line.
We know that Carroll is Mr. Conservative, but earlier in the game, he let the offense go on a fourth down out near midfield, and Smith completed a wide-open pass to earn a first down.
In fact, Smith had made pretty good decisions all day, and at first, it appeared Pete was going to let the offense go for it on the 7-yard line.
But then, after a timeout, Jason Myers was sent out to convert a chip-shot field goal to give Seattle a 23-20 lead.
There were two problems with Carroll's decision …
First, the Hawks receivers — especially in a set with three tight ends — had found open space all day.
Atlanta never did come to grips with that formation (being forced to honor the run), and the odds that Smith could convert were VERY good.
The bigger flaw in the ultimate call to take the field goal, though, was that it said clearly that Carroll was willing to trust his defense with the final outcome.
And seriously …
There was no evidence at all for that rationale.
Sure enough, Atlanta breezed through a long, and ridiculously easy, drive to make it 27-23 — and the Hawks' final rally collapsed in a heap.
Pete, your defense is no longer the Legion of Boom.
These days, you've gotta let the offense cook.
Email: scameron@cdapress.com
Steve Cameron's "Cheap Seats" columns appear in The Press on Tuesdays, Wednesdays and Fridays. He also writes Zags Tracker, a commentary on Gonzaga basketball which is published weekly during the season, beginning in October.
Steve suggests you take his opinions in the spirit of a Jimmy Buffett song: "Breathe In, Breathe Out, Move On."
Recent Headlines
---