THE CHEAP SEATS with STEVE CAMERON: Even in victory, some bad signs for M's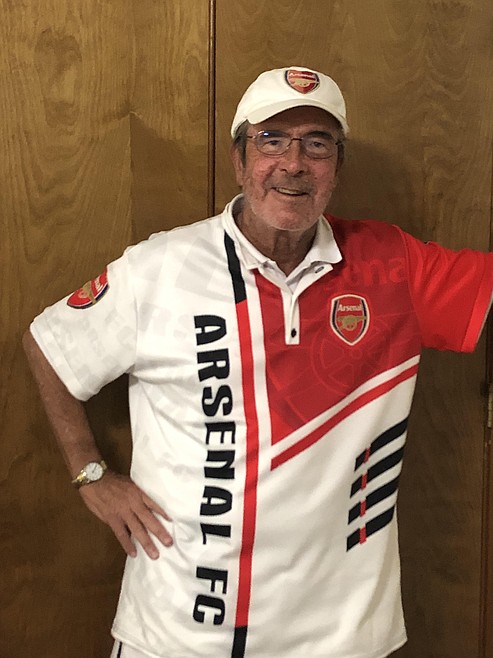 |
September 23, 2022 1:20 AM
It's one of the most common phrases in the English language.
Still …
Journalists rarely get to write "good news, bad news" columns that contain, well, actual good news and bad news.
Mariners fans, though, surely understand what I mean by the good and bad of Thursday afternoon in balmy northern California.
Was it good?
Yes, but …
Was it bad?
Yes, but …
OK, Seattle finally shook off the curse of the Oakland Coliseum, where the Mariners had lost four straight to the woeful A's, and headed off for a weekend in Kansas City after rallying for a 9-5 victory.
So, sure, a wild-card playoff spot is still very much in sight with 13 games to play (including the final 10 at home).
And hooray, after being held to just one run in four of their last five games, the nine runs was almost a thermonuclear explosion.
Then there was the massive bonus of Jarred Kelenic — remember him? — being a loud and critical part of the comeback.
YEAH, IT was back down in Triple-A, but Kelenic had been raking at nearly a .400 clip for the past two weeks or so.
With Eugenio Suarez (31 homers, 84 RBI) out indefinitely with a fractured fingertip and Julio Rodriguez ailing again, this team needs every live bat it can find.
Kelenic's .124 batting average in two previous stints in the majors this season showed a tremendously gifted young guy who wants to succeed so badly that he's been impatient — swinging wildly at very high fastballs, at sliders in the dirt, at passing butterflies, etc.
Kelenic said Wednesday, when he was recalled, that it would probably help him to forget about his own production with this team chasing the postseason.
Amen.
Jarred calmly worked a walk with two on in the first inning, refusing to chase pitches, then got a sinker he liked in the fifth and clobbered a 427-foot home run.
Finally, as the M's were fighting to erase a 5-4 deficit, manager Scott Servais gave Kelenic the green light on a 3-0 pitch — almost a shocking sign of confidence — and the result was a ringing RBI double to right-center.
Therefore, we can say …
Good news on the win and better news on Kelenic.
Hopefully.
AH, BUT you were warned that everything wasn't huckleberries and whipped cream today, right?
Item No. 1: Julio Rodriguez (aka The Franchise) apparently suffered a recurrence of the lower back problem that caused him to miss the first three games of this grim (2-5) road trip.
Julio whacked a double that shot off his bat at 109 mph on the first pitch of the game, and scored on a single by Mitch Haniger.
He looked terrific, every step of the way.
In the bottom of the first, though, he signaled to the bench that something was wrong.
J-Rod told Servais that he felt tightness in his back again, and naturally, the Mariners took no chances.
He was gone for the day, and …
Who knows when he'll be back?
"In someone that young, if the muscles get tight, it's a signal that something is (systemically) wrong," said Mariners postgame commentator Bill Krueger, a longtime major league pitcher.
"They've got to find out what it is, and do something to help the problem."
Almost certainly, the Mariners will rest Julio again — and then be super-cautious so that he might be ready for the playoffs.
With Rodriguez and Suarez both out, it leaves the Mariners with a lineup that could get overwhelmed by the pitching they'll see in the postseason.
Either or both could return, but even then, how sharp might they be?
Lighting candles is suggested.
FINALLY …
Dreary item No. 2: Perhaps rookie pitching star George Kirby has hit the wall.
Remember, there has been plenty of concern in the Mariners front office about Kirby's work load, since he'd never pitched more than a 111 1/3 innings in a season – and that was back in 2019 (a combination of college and the Low-A minors).
Kirby began the day against Oakland with 144 1/3 wildly successful innings under his belt at Double-A Arkansas and Seattle — with a brief two-inning rest stop at Tacoma.
In 22 starts with the Mariners, he was 7-4 with a 2.98 ERA and — this is ridiculous — 124 strikeouts and only 15 walks (FIFTEEN!) in 117 2/3 innings.
He broke the established major league record in a start against Washington by throwing 24 consecutive strikes to open the game.
Kirby, in short, has been insane.
"We're monitoring him closely in terms of innings and in terms of effectiveness," Mariners VP Jerry Dipoto has said several times.
OK, time for red alert.
Kirby got lit up by the very poor A's, who only have a couple of bona fide major league hitters in the lineup.
He gave up five runs on seven hits in 2 1/3 innings, but the real danger flag was Kirby surrendering three walks — one of them on four pitches.
He probably hasn't done that since Pee-Wee ball.
Now, maybe Kirby just had a bad day at the office.
It happens.
But just in case he's just thrown TOO many pressure pitches this season, that presumably would mean Luis Castillo, Robbie Ray and Logan Gilbert are in line to get the postseason starts.
Kirby's participation — which looked possible — could now be in the serious caution category.
See, I told you this wasn't all good news.
However …
Huckleberries and whipped cream are still available.
If you know where to look.
Email: scameron@cdapress.com
Steve Cameron's "Cheap Seats" columns appear in The Press on Tuesdays, Wednesdays and Fridays. He also writes Zags Tracker, a commentary on Gonzaga basketball which is published weekly during the season, beginning in October.
Steve suggests you take his opinions in the spirit of a Jimmy Buffett song: "Breathe In, Breathe Out, Move On."
Recent Headlines
---