Economic Advisory Council taps Knudtsen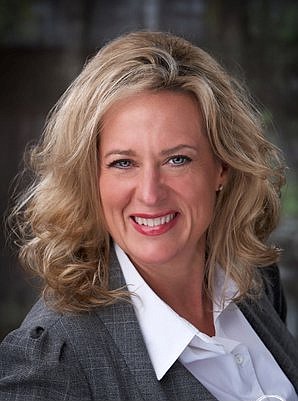 by
Press Staff
|
September 22, 2022 1:06 AM
Eve Knudtsen has been appointed by Gov. Brad Little to serve on the Idaho Economic Advisory Council. Idaho Commerce, the state's lead economic development agency, made the announcement Tuesday.
Knudtsen will serve as the at-large council member.
General counsel for Blue Cross of Idaho Brian Wonderlich and Idaho Falls City Councilman John Radford have also been appointed to the council. Wonderlich will represent Region 3 and Radford will represent Region 6.
"Our Idaho Commerce team is excited to welcome Eve, Brian and John to the Idaho Economic Advisory Council," Idaho Department of Commerce Director Tom Kealey said, in a news release. "Each of these new members has a diverse range of business experience and economic expertise that will be valuable to EAC, and we look forward to their contributions for Idaho's future."
Knudtsen is the president of Knudtsen Chevrolet in Post Falls and is a longtime active member in the North Idaho community, working with Jobs Plus, Kootenai Health, North Idaho College and more. Knudtsen graduated with a bachelor's degree from Northwood University in Michigan and later attended Gonzaga University, where she earned a master's in organizational leadership.
The Idaho Economic Advisory Council advises Gov. Little and Idaho Commerce on goals and objectives to further economic development in the state. The council makes recommendations on applications for the Tax Reimbursement Incentive, the Community Development Block Grant and Rural Community Investment Fund funding. They advise their regions on economic development opportunities and represent their region's interests to state government.
The council consists of eight members, appointed by the governor, with one member appointed from each of the state's seven economic development regions and one member appointed at large. Members serve three-year terms and can be reappointed.
Recent Headlines
---