THE CHEAP SEATS with STEVE CAMERON: What sort of craziness is Pete thinking about now?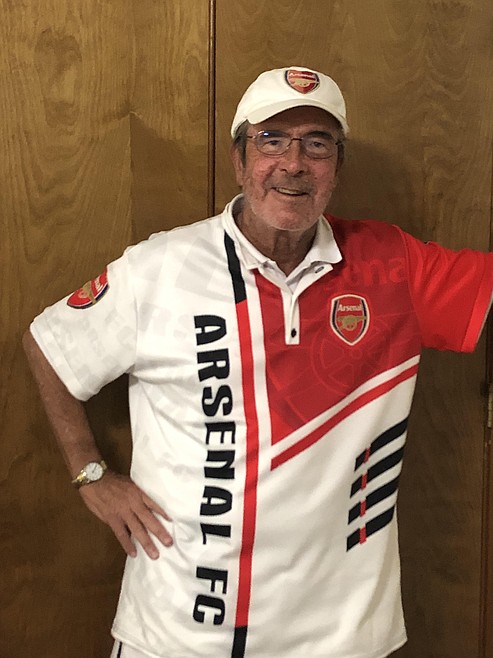 |
September 21, 2022 1:20 AM
We need to be looking at some new theories.
Like Pete Carroll seems to be doing.
Apparently, he's thinking WILD ideas.
The Seahawks offense hasn't scored (TD, field goal, nada) in six quarters.
Their two first-half touchdowns against Denver came on totally busted coverages, with Geno Smith spotting receivers left so alone, you wondered if they had body odor.
And that's been pretty much the attack so far.
Nor can the Hawks keep the ball.
They handed Denver a seven-minute edge in time of possession, and then let the 49ers have the rock for an absurd 38 minutes.
Obviously, Seattle can't run the ball (34 total yards against San Francisco).
With no rushing attack, they've gotten off less than 50 plays in each game.
This is NOT the football that Pete Carroll has preached since dinosaurs roamed the Earth.
He's forever been the ultimate control freak — as in, controlling the ball, controlling the line of scrimmage and controlling the clock.
SO, YOU know what Pete will be preaching this week ahead of Sunday's bout with Atlanta, right?
Hah!
Apparently, the coach has changed religions as he cruises into his 70s.
After that blowout in California, though, Pete stayed on message — claiming that the Seahawks couldn't get their deep passing going because it relies on play action.
Gotta get things rolling in that running game.
Same ol' gospel.
Hasn't changed since his junior prom in high school.
But then …
About 24 hours later, Pete sent the hosts at KIRO radio into various states of shock by announcing that the only recourse now was to air the ball out.
Say WHAT?
Yep, he wants to "Let Geno Cook."
Maybe just use the microwave?
Fix toast in the morning?
Or maybe Pete just had a visit from aliens.
IN CASE you're wondering if I'm kidding about all this, there's actually a tape of Carroll turning his back on a lifetime coaching mantra.
"After two weeks of watching Geno play, we don't need to hold him back at all," Carroll said in that Monday interview.
"Geno has got his game ready to go. We need to trust him and maybe give him more opportunities and stuff. We've been pretty solidly conservative, counting on running the football.
"When we didn't run the football, we didn't have as much of a mix that we needed. We can do better with that.
"Whether that's right or wrong, that's not the point. The point is we need to keep expanding.
"We have too many explosive avenues to go to, and we've got to make sure these guys show up."
Presumably, Carroll was referring in that statement to receivers Tyler Lockett and DK Metcalf — along with talented tight end Noah Fant.
In two games so far, those three "explosive avenues" have caught a total of 28 balls — but it's really worse than that, because Lockett's average catch has been 11.5 yards, Metcalf's 6.5 and Fant's 5.4.
You could almost throw the ball underhanded at those sorts of distances.
BEAR IN mind, now, that Carroll got all jittery when Wilson — his quarterback in two Super Bowls — wanted to "cook."
Pete has repeated endlessly over the years that effective passing offenses rely on sturdy running games.
This wasn't just theory.
Pete won in college at USC, and then in Seattle, by making that run-first offense work.
But now, suddenly …
He sounds willing to hand the rocket launcher to Geno Smith — who last won a starting job (and promptly lost it) in 2014.
Geno was cast aside by the Jets, who have had a cast of thousands at quarterback.
So …
Why, Pete?
It's as though he heard Hall of Famer Steve Young say, as he does quite frequently, that the NFL is now a place for new ideas — and that old-fashioned football cannot win a Super Bowl.
And Pete finally believed it.
IT'S MORE likely, in truth, that Pete's startling transformation — assuming he's truly going to put Geno in the kitchen — is a function of the Seahawks offensive line.
The tackles, specifically.
Both Charles Cross (Mississippi State) and Abe Lucas (Washington State) played in "Air Raid" offenses, where running the ball occurs rarely — and then, only to slow up any pass rush.
Cross and Lucas are proven pass protectors who are just now learning the run game.
Carroll even referenced the tackles when explaining his change of plans, noting that they held up successfully against the 49ers.
Still …
Strange isn't a strong enough word, so bear with me here.
It almost feels as though Pete knows he's going to be rebuilding over a couple of seasons — so, in the meantime, why not drive his old QB completely batty?
Wilson called on national television for better pass protection, and the Seahawks rebuilt the O-line dramatically through drafts and free agency — AFTER trading Russ.
Wilson wanted to downplay the running game and feature a wide-open passing attack — which Pete is NOW handing to Geno Smith (ranked dead last among veteran quarterbacks by league scouts and executives).
Picture Wilson, sleepless in the wee hours of the night, screaming: "AYYY-EEEE!!"
And meanwhile, here's the chuckling Carroll, looking at tape of college quarterbacks while preparing for next year.
Don't laugh.
Email: scameron@cdapress.com
Steve Cameron's "Cheap Seats" columns appear in The Press on Tuesdays, Wednesdays and Fridays. He also writes Zags Tracker, a commentary on Gonzaga basketball which is published weekly during the season, beginning in October.
Steve suggests you take his opinions in the spirit of a Jimmy Buffett song: "Breathe In, Breathe Out, Move On."
Recent Headlines
---