Early September has been a hot one in California, Idaho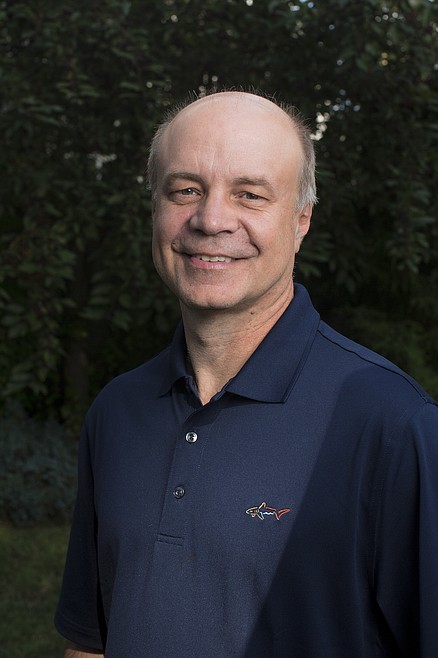 Randy Mann.
JAKE PARRISH/Press
|
September 12, 2022 1:07 AM
In most years, when we arrive in September, temperatures become noticeably cooler across much of the West. It's not often that we hear about highs soaring far above the 100-degree mark in California. However, this year was very different.
Last week, many stations in California endured the most intense, early September heatwave in recorded history. At the downtown Sacramento location, the mercury soared to a record-shattering 113 degrees Monday and again Thursday. On Sept. 6, the all-time record for the hottest day in the history of Sacramento at a blistering 116 degrees. Prior to this year, California's capitol city never hit 110 degrees, but in 2020, they came close with a high of 109 degrees.
According to the National Weather Service, the average high in early September is around 90 degrees in this part of the country. For the first nine days of this month, the average high in Sacramento has been over 108 degrees. These readings are more typical of the desert regions in the southwestern U.S. Incredibly, despite record energy demand, residents managed to avoid major brownouts or blackouts.
This latest heatwave also pushed Sacramento over the top for 100-degree days. For 2022, there were 43 days with highs at or above 100 degrees, the most in history. The huge heatwave finally broke over the weekend as temperatures dropped 10-20 degrees in many areas.
The Golden State has also seen more extremes in precipitation. Record rains fell in October 2021, but the meteorological faucet practically shut off after the beginning of 2022. For example, only 2.17 inches of rain has fallen in Sacramento since Jan. 1, which is over 10 inches below-normal.
Here in North Idaho, we have finally seen the last of the 90-degree temperatures. For the 2022 summer season, there were 36 days with highs at or above 90 degrees at Cliff's station in northwestern Coeur d'Alene. There were four days with readings over 100 degrees in late July, with the hottest afternoon on July 30 with a high of 103 degrees. Last summer, in 2021, there were a record 45 days with readings at or above 90 degrees, including seven days with highs in the triple-digits.
As I mentioned last week, it was the warmest August in history in Coeur d'Alene. The first week of September was also one of the warmest, as our average high was 88.4 degrees. This is over 10 degrees above the average, despite the showers Sept. 4. One of the hottest late August and early September periods was in 1967. The average high during the first week of September was 91.6 degrees with a 102-degree high Sept. 1, 1967.
Since July 8, only 0.32 inches of rain has fallen at Cliff's station. Despite the extremely dry weather, our seasonal rainfall total is still above-normal thanks to the wet spring season. Since Jan. 1, Coeur d'Alene has received 21.33 inches of rain and melted snow, compared to the normal of just over 16.50 inches. At the Spokane International Airport, 9.97 inches of moisture has been reported since the beginning of the year, compared to the normal of about 10.30 inches.
In terms of our local weather, the long-range computer models are beginning to show some changes in the upper-level wind patterns in the eastern Pacific Ocean. It does look like we'll see an increasing chance of shower activity across much of the Inland Northwest in mid-to-late September. However, we may still have another month with below-normal precipitation. The normal rainfall for this month is 1.49 inches, and unless we see conditions become more active around the end of the month, it may be a struggle to reach that figure.
In the waters of the south-central Pacific Ocean, we still have a weak, cooler-than-normal sea-surface temperature event called La Nina. Forecasters still say that the effects of this phenomenon should be with us through at least the early portion of 2023. Therefore, Cliff and I do see an increase in precipitation later in October and November. During this extreme weather pattern, we have been flipping from one side to the other. The early portion of the year had very little snowfall, then we had record snows in April. Our spring was one of the coolest and wettest in history, followed by one of the driest and warmest summer seasons. Therefore, we expect to go back to the wetter and cooler side of the meteorological scale later this fall.
Our upcoming winter season should also have near to above-normal moisture across the Inland Northwest. During La Nina years, we typically receive more snowfall than normal. But, it's been a struggle in recent years, despite La Nina, as temperatures have been warmer and many of the winter storms have come as rain in the lower elevations. Next month, Cliff and I will have our annual snowfall prediction for eastern Washington and North Idaho.
• • •
Contact Randy Mann at randy@longrangeweather.com.
Recent Headlines
---