Clyde Jay Paulson, 66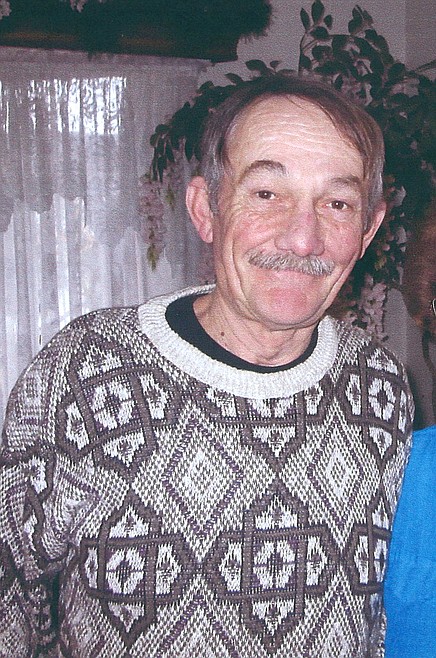 |
September 11, 2022 1:00 AM
Clyde Jay Paulson, born in Gooding, Idaho, and raised in Richfield, Idaho, Sept. 30, 1955, to Carl Frederick Paulson and Wanda Roundy Paulson. Clyde was the middle of five boys, John, Alan, Roger and Stanley.
"Idaho, Mr. Tator Head, has left the building, at peace at 5:24 a.m., Sept. 1, 2022."
Clyde was a simple man, he knew nothing but hard work all his life, starting with working in the family garage at a young age to joining a construction company. He worked the past 40 years as a heavy equipment mechanic for Western Construction and Equipment Co. and Potelco, keeping their vehicles, graders, telstas, and caterpillars in working order, helping lay cable for telecommunications and high-line power. He didn't like to stand around doing nothing, was inventive when it came to equipment needed on jobs way out in the boondocks, and didn't like being the cause of the crews being shut down.
Clyde loved his family, Mr. Marlboro, Mr. Budweiser and fishing. He disliked litterbugs who messed up his favorite fishing spots. He spent every day he fished cleaning up their mess. He always brought home a bag or two of cans, bottles, diapers, papers, etc ... pack it in pack it out folks". Idaho is too beautiful to litter.
Clyde met Evelyn Louise Gillespię in 1985 and as you would say, "the rest is history". They spent 37 years together married the last seven of those years
He leaves behind, his wife Evelyn Louise, who took care of him and was by his side at death. Daughter Shella (from another marriage) and stepdaughter Winter, whom he was estranged from. He also leaves his grandsons Max and Caden whom he was very proud of. Stepchildren, Robert, Jeannie and Michael ... brothers, John, Alan, and Stanley (Studley). His uncle Mike and Aunt Peg. Numerous other aunts, nieces, nephew's, brother-in-law and sister in laws.
Clyde will welcome a reunion with his mom, Wanda, and dad, Carl, favorite uncles Jack, Dennis and Lyle. His mother-in-law Myrtle Conner Pullen, Aunt Phyllis, brother-in-law Eugene and many others. He also missed his special friends that passed before him, Bob Slaymeyer, Nellie O Nelson, Billie Olds, Grader Bill and a few others … There will be no service at Clyde's request. He will be cremated and held until his wife passes at a much later date ... "Move over Clyde, We'll still spend eternity together"
Love you to the moon and back, my sweet patootie ...
I would like to thank Jessica and David and the night nurses from Hospice of North Idaho for all the special care they gave Clyde. If you wish to donate in his name, you may send it to Hospice of North Idaho. 2290 W. Prairie Ave. Coeur d'Alene. If you would like to say goodbye in style, you can tip a Budweiser to the skies and say so long until we meet again.
Please visit Clydes online memorial at www.englishfuneralchapel.com
Recent Headlines
---