Cleo Louise Odoms, 95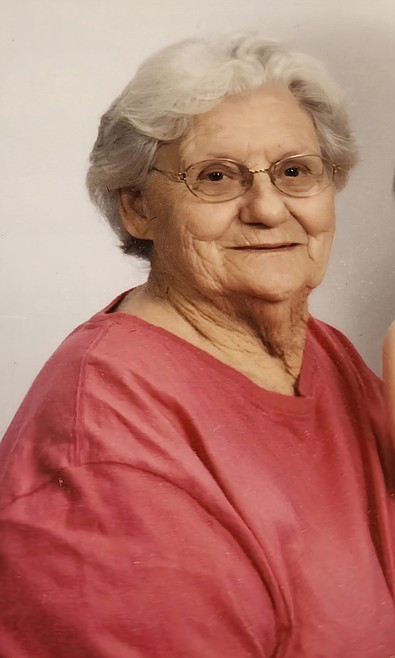 |
September 11, 2022 1:00 AM
Cherished wife, mother, grandmother and friend, Cleo Louise Odoms passed away Aug. 24, 2022, in Post Falls, Idaho, at 95 years of age. Cleo was born Oct. 2, 1926 in Downey, Idaho, to Harold M and Louise Newbold. She was the oldest daughter of nine children.
At a young age, Cleo moved to Weiser, Idaho, met Alvie W. Odoms, and they were married July 4, 1943. They lived and farmed on the Weiser Flat, and raised three children, Carol, LaVern, and Nancy. For many years Cleo was an active member of the Weiser chapter of Rebekah's, a Girl Scout Leader, and a member of a local garden club.
Cleo loved to crochet and crocheted blankets for every child in the family for as long as she was able to crochet. In 1972 they moved to Payette, where they built a house and lived until 1987, when Cleo retired from 25 years at the Ore-Ida food processing company in Ontario, Ore. They then returned to Weiser for several years and in 2001 moved to Post Falls, Idaho.
She is preceded in death by her husband Alvie, of 67 years, her parents, six brothers and a sister.
She is survived by two sisters; Lavora Christopherson and Bardee Tolman; her children: Carol O'Brien, LaVern (RaeAnne) Odoms, and Nancy Besseling; grandchildren: Robin (Jeff) Moss, Shanna (Terry) Houghton, Steven Spry, Carl (Chelo) Odoms, Jodine Spry, Tony (Pepsi) Odoms, Utanna (Dan) Dewitt, Greg (Rachel) Spry, Sytha (Derek) Sanders, Jarod (Sarah) Odoms, and Curtis Odoms; 30 great-grandchildren, 55 great-great-grandchildren and a great-great-great-grandchild.
Although Cleo has physically passed from this world she will always be with us guiding us through our lives as she always did, knowing that she was well-loved and will be truly missed.
There will be no services at this time. A celebration of life will be planned for the summer of 2023 near Weiser, Idaho, their home for so many, many years.
Recent Headlines
---