Robert Dwain Bedard, 90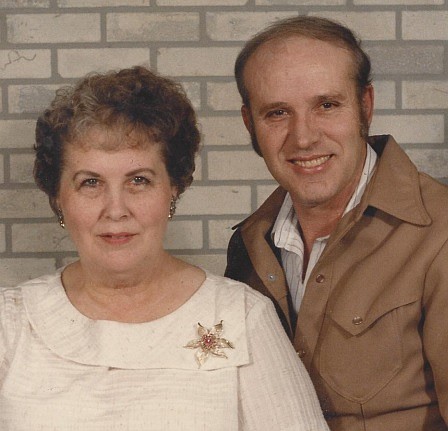 |
September 7, 2022 1:00 AM
Robert Dwain Bedard, 90, of Rathdrum, Idaho, passed peacefully with family members by his side on Aug. 28, 2022. Rob was born in Omak, Wash., on April 25, 1932, to Joseph Fileas Bedard and Elva O. Bedard. He was one of 19 children and spent his childhood on the family ranch on the Colville Indian Reservation. His mother passed when he was only 6 years old and his father passed when he was 14; older siblings played a large part in his upbringing. He spent some time as a teen living with a pastor and his wife, completed the 9th grade at Riverside High School, where he lettered in band, and chased jobs with some of his older brothers. One job of note was on a large ranch in Montana, where he learned to cook for the hired hands. In 1951, at the age of 19, he and his brother Basil worked together on the ranch of John Eder.
Sept. 26, 1951, Rob entered active duty in the U.S. Navy serving with his brothers Wilbur, and Basil on the same ship the USS Hopewell. He served as a deck hand and earned the National Defense Service Medal, United Nations Service Medal, Korean Ribbon (Two Stars) and the China Service Medal.
Dec. 27, 1951, he married Harriet Shove in Spirit Lake, Idaho. Rob adopted her son Dennis and together they had an additional 7 children, Bob, Jan, Jeff, Richard, Kevin, Jim, and Doralyn. They were married 56 years until Harriet's passing in 2007. Rob and Harriet's time was spent at work, home projects, and time with extended family, both the Shoves and the Bedards. We don't know of all his various jobs, but he worked for Kaiser Aluminum for a while and didn't like the layoffs, so he went to work at the sawmill where he worked for nearly 4 decades until his retirement. Following his retirement he started a small business that produced molding trim, lathe, wedges, construction stakes, as well as other custom work. After closing the business he also worked with Kevin in concrete construction.
Rob enjoyed camping, fishing in the creek, playing his guitar, driving his Mustang (especially trips to Omak to visit family), canning fruits and vegetables, attending church and church activities, and home improvement projects. While raising the family many home projects were completed, with Harriet doing much of the design and everyone else pitching in, their home became uniquely theirs.
Rob is survived by his brother Bill of Omak, 5 sons, Bob and Carma of LaGrande, Ore., Jeff and Anita of Rathdrum, Richard of Spirit Lake, Kevin and Monica of Spirit Lake, and Jim of Rathdrum.
17 grandchildren, 34 great-grandchildren, and 1 great-great-grandchild. He was preceded in death by his parents, 17 siblings, wife Harriet, 3 children (Dennis, Jan, and Doralyn), and 2 grandsons (Jake and Ryan).
Services for Rob will be 4:30 p.m., Friday, Sept. 9, 2022, starting at the Pinegrove Cemetery in Rathdrum followed by a potluck meal next door at the Rathdrum Lion's Club building.
English Funeral Chapel has been entrusted with the final arrangements.
Recent Headlines
---