COMMENTARY: Help break the silence surrounding suicide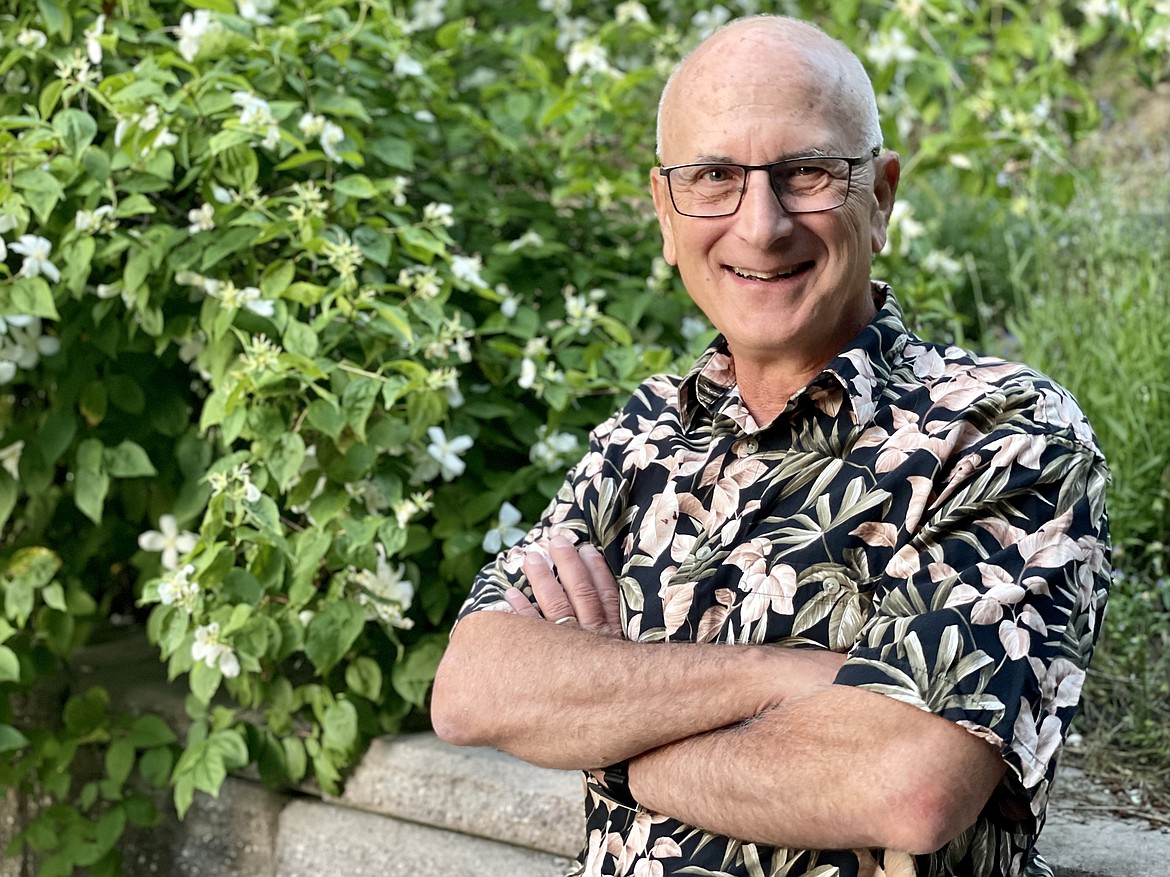 by
EVAN KOCH and SARAH COOPER GLENN/More Perfect Union
|
September 7, 2022 1:00 AM
"Grief is in two parts: loss, and the remaking of life." — Anne Roiphe
We need to talk about suicide more. A lot more. Losing a loved one to suicide is a devastating and lonely journey.
In 2020, more than 419 families throughout Idaho came to know the unique pain of losing someone to suicide. In North Idaho, more than 41 people completed suicide in the past nine months. The families and friends of these people have joined a club they would give anything to leave.
On Saturday, Sept. 10, we hope to break the silence that surrounds suicide. Kootenai County Democrats will be supporting Panhandle Health District in the SPAN (Suicide Prevention Action Network) Break the Silence 5K walk at Riverstone Park. Kootenai County Democrats both financially support the walk and provide a team of volunteers for the event.
The walk is in remembrance of those lost to the completion of suicide, and an effort to raise suicide awareness and prevention. On-site registration and check-in will open at 8:30 a.m. on the morning of the walk at the pavilion, and the walk will begin at 10 a.m. Pre-registration is also available on the Facebook page of SPAN of North Idaho.
Many of us can be very uncomfortable at the idea of bringing attention to suicide, talking about it openly, and directly speaking to those who might be considering taking their own lives. How do you ask someone if they might kill themself? And does the question help or hurt?
According to the Columbia-Suicide Severity Rating Scale, suicidal thoughts wax and wane through five levels. 1. Suicidal thoughts with no plan. 2. Suicidal thoughts with a plan, but no intent to carry it out. 3. Intending to complete suicide but has no specific plan. 4. Has a specific plan and intends to carry it out. 5. Attempts suicide with a plan or impulse.
Psychological professionals agree that there is no bad time to check in on a loved one - no matter what pain level they are experiencing, or how uncomfortable it might feel. "One common myth suggests that talking about suicide actually encourages people to think about it," writes Dr. Jeffrey Borenstein in the February 2017 edition of Psychology Today. "Research has shown the opposite. High school students who felt suicidal and ashamed were relieved to express their feelings. Many times their desire to blend in prevented them from seeking help."
Lurking in the shadows, mental health crises are destroying young lives. From 2009 to 2019, the share of high school students who reported persistent feelings of sadness or hopelessness increased by 40%, to more than 1 in 3 students. Suicidal behaviors among high school students also increased during the decade preceding COVID, with 19% seriously considering attempting suicide, a 36% increase from 2009 to 2019, and about 16% having made a suicide plan in the prior year, a 44% increase from 2009 to 2019. Between 2007 and 2018, suicide rates among youth ages 10-24 in the U.S. increased by 57%, and early estimates show more than 6,600 suicide deaths among this age group in 2020. In 2021, U.S. Surgeon General Dr. Vivek Murthy issued a Surgeon General's Advisory to highlight the urgent need to address the nation's youth mental health crisis.
One widespread and deadly assumption is that people who struggle with self-identity, seek help on their own and "pull themselves up by their bootstraps." But research says this is incorrect.
"While the vast majority of people who take their own lives have some type of mental illness, 5 to 10 percent of people have no identifiable illness and show no symptoms," Borenstein wrote. "Their death is a source of tremendous guilt and shock for loved ones who had no idea there was a problem."
This is why organizations such as SPAN of North Idaho, in partnership with the Panhandle Health District are working to help save lives.
The SPAN Break the Silence walk this coming Saturday, is a good starting point for people who want to learn how to talk about suicide. The organization offers a wealth of resources and support for both survivors and advocates.
If you are struggling, put down the newspaper and call or text 988. There you will find trained staff to answer calls from individuals at risk for suicide as well as those experiencing other mental health and substance use-related emergencies. Specialized services will be available for veterans, LGBTQ+ individuals, and other groups. For a step-by-step walkthrough of what to expect, visit https://www.mhanational.org/resources/988.
For those who are grieving the loss of a loved one to suicide, join SPAN on the first Wednesday of every month at 6 p.m. at the Panhandle Health District office. The supportive group of survivors and health professionals is constantly sharing ideas and resources to help prevent and respond to the high rate of suicide in our county.
In the end, showing care, love, and concern for another human being is never the wrong answer. It is the only way we can move toward a more perfect union.
• • •
Evan Koch is chairman of the Kootenai County Democrats.
Recent Headlines
---