It was a record hot August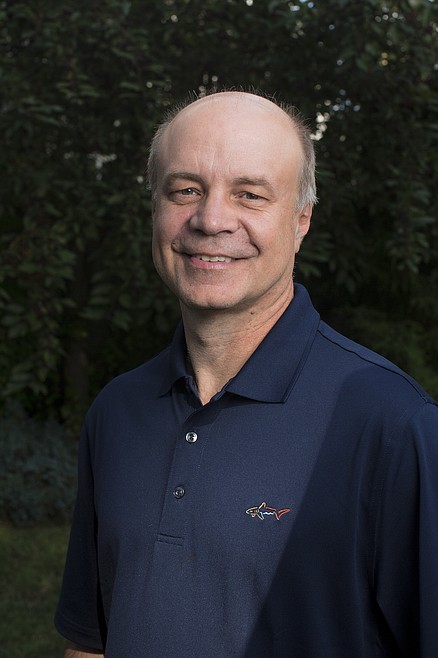 Randy Mann.
JAKE PARRISH/Press
by
Randy Mann
|
September 5, 2022 1:05 AM
August was a hot and relatively dry month in the Coeur d'Alene and Spokane area. At Cliff's station, the average high temperature last month was a hot 90 degrees, which was six degrees above the August average. The Spokane International Airport also reported a 90-degree average high temperature last month.
August was also a record month for the combined average high and low temperatures, or mean temperatures. For Coeur d'Alene, the average August reading was 75.87 degrees, breaking the old record of 72.47 degrees set back in 2017. The Spokane International Airport reported a mean temperature of 76.0 degrees, which topped the August record of 75.2 degrees set back in 1915. Bonners Ferry was 70.8 degrees, and that beat the record of 72.4 degrees in 2017. Sandpoint's average temperature last month was 70.9 degrees, breaking the record of 69.8 degrees set in 1915.
Precipitation totals varied across the region last month. For example, only 0.04 inches was measured at Cliff's station in northwestern Coeur d'Alene. Dalton Gardens barely had any measurable rainfall, but North Idaho College did manage to pick up 0.11 inches. The Spokane International Airport and Felts Field only had trace amounts of moisture last month. However, some of the outlying areas did receive some measurable rainfall from the isolated thunderstorm activity last month. Rathdrum, Kellogg and Athol all received over an inch of rain in August. About two-thirds of an inch of rain fell in Worley with over a quarter-of-an-inch at a few stations in the Post Falls area.
Due to the many microclimates here in the Inland Northwest, weather events, such as thunderstorm activity last month, have been the cause of hit or miss. Our region is well-known for its many lakes, mountains and valleys within a short distance that can often result in variances in temperature and precipitation patterns.
The official reporting station for the National Weather Service for Coeur d'Alene is the Pappy Boyington Field in Hayden, while the Spokane International Airport is nearly 40 miles away. In many parts of the country, especially in the central portions of the U.S., there would not be too much of a difference in temperature and precipitation patterns between the two stations. However, based on the proximity to water like Lake Coeur d'Alene, Fernan Lake, Hayden Lake, Lake Pend Oreille and others, many of our observers have reported temperature and precipitation figures that have varied greatly from one place to another.
For example, there were many instances last month when low temperatures in Coeur d'Alene would be near 60 degrees, while some of the outlying areas away from the city were reporting lows in the upper 40s, more than a 10-degree difference. During the summer months, residents near Lake Coeur d'Alene and other lakes often experience milder nights and cooler days due to the moderating effects from the huge bodies of water. During the winter season, towns away from Lake Coeur d'Alene have been as much as 10-20 degrees colder during the nighttime hours.
In 2005, Cliff identified at least 27 microclimates around North Idaho. Most of the climate differences around this part of the world are due to the elevations of particular towns, latitude and longitude, and proximity to large bodies of water.
During our winter season, rain and snowfall totals will vary significantly from downtown Coeur d'Alene to places like Rathdrum, Dalton Gardens, Hayden and others. Cliff and I have seen towns near the mountain locations receive at least twice the amount of snow when compared to locations in the lower elevations. We've also seen cases in past years where downtown Coeur d'Alene, Fernan Lake, Hayden Lake and other nearby locations will report only traces of snowfall, but just a few miles away, places around the Silver Lake Mall and out toward Player Drive will pick up nearly 3-6 inches of snow with upward of a foot of snow in Athol, Twin Lakes and other towns closer to the mountains and farther away from the lake.
Home weather stations have been popping up across much of North Idaho in recent years that have been linked to services like Weather Underground that will continuously report the current temperature, wind and rainfall. However, snowfall totals are still not able to be measured reliably with electronic instruments. We still depend on many local observers during the winter season to provide their snowfall amounts. During the winter, if there are any interesting snowfall totals at your location, please email them to us at randy@longrangeweather.com.
In terms of our local, last week was another hot one across the Inland Northwest as highs climbed into the upper 90s to near 100 degrees. It's possible that we could see another 90-degree day around the middle of the week. Then, temperatures should be cooling down to near 80 degrees, but conditions will likely be dry. There is an increasing chance for shower activity across the region toward the middle of the month.
• • •
Contact Randy Mann at randy@longrangeweather.com
Recent Headlines
---