Our city-by-city winter of 2022-23 snowfall predictions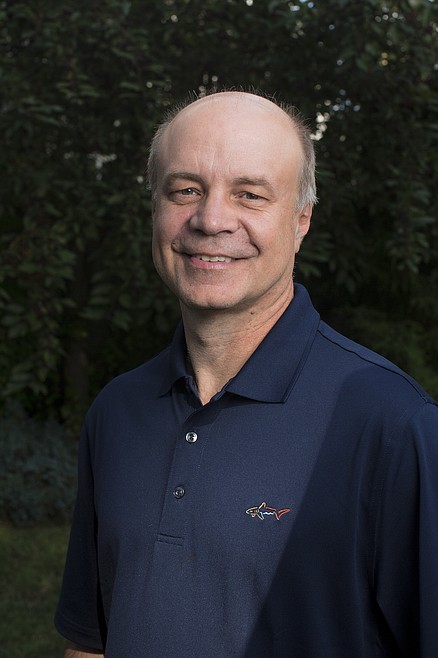 Randy Mann.
JAKE PARRISH/Press
|
October 17, 2022 1:07 AM
Every year in mid-autumn, Cliff and I issue our annual city-by-city snowfall predictions for North Idaho and surrounding areas of the Inland Empire.
This forecast is going to look very similar to the one issued last year at this time. Once again, we believe that the upcoming snowfall season will be higher-than-average thanks to a cooler-than-normal sea-surface temperature event, La Nina, in the waters of the south-central Pacific Ocean. During La Nina years, the northwestern portion of the country often receives above normal snowfall. However, despite a weak to moderate La Nina last year, our seasonal snowfall total ended up slightly below the 69.8 inch normal with 66.7 inches during the 2021-22 season. We had 58.6 inches in 2020-21, which was also during a La Nina. For this snowfall season, we're going with the odds with above-average snow totals across the region.
The first two weeks of October has not seen a drop of rain across the Inland Northwest. It's certainly the driest first 14 days of October in history. However, conditions are becoming more active in the Sea of Japan and the Gulf of Alaska. Storms that are forming in these regions will eventually make their way toward the western U.S. Therefore, if the trends continue, we should see an increase in moisture later this month and into November. It's also possible that some of this rainfall could work its way down into Northern California as early as late October.
For now, here's our projected seasonal snowfall totals for many eastern Washington and northern Idaho towns and cities. And, depending on what happens over the next several months, we may have to adjust these totals.
Area ski resorts should range from approximately 225-250 inches at Mt. Spokane, 250 to 300 inches at Silver Mountain to around 375-400 inches at both Lookout Pass and Montana's Whitefish Mountain.
Priest Lake: 95 to 100 inches.
Spirit Lake: 93 to 98 inches.
Twin Lakes: 94 to 99 inches.
Bonners Ferry: 92 to 97 inches.
Rathdrum: 90 to 95 inches.
Sandpoint: 88 to 93 inches.
Wallace: 87 to 92 inches.
Athol/Garwood: 86 to 91 inches.
Hauser Lake: 85 to 90 inches.
Kellogg (town): 85 to 90 inches.
Hayden Lake (above 2,400 feet): 84 to 89 inches.
Hayden (town): 82 to 87 inches.
Newport, Wash.: 81 to 86 inches.
Northwest Coeur d'Alene (Cliff's station on Player Drive): 80 to 85 inches.
Dalton Gardens: 79 to 84 inches.
Fernan Lake: 78-83 inches.
St. Maries: 77 to 82 inches.
Hope: 75 to 80 inches.
Kalispell, Mont.: 73 to 78 inches.
Coeur d'Alene (Downtown near The Coeur d'Alene Resort): 72 to 77 inches.
Post Falls: 71 to 76 inches.
Plummer: 70 to 75 inches.
Worley: 69 to 74 inches.
Harrison: 68 to 72 inches.
Missoula, Mont.: 65 to 70 inches.
Spokane (South Hill): 63 to 68 inches.
Spokane Valley: 62 to 67 inches.
Bayview: 60 to 65 inches.
Spokane International Airport: 58 to 62 inches.
• • •
Contact Randy Mann at randy@longrangeweather.com.
Recent Headlines
---