Thank the music makers for elevating excitement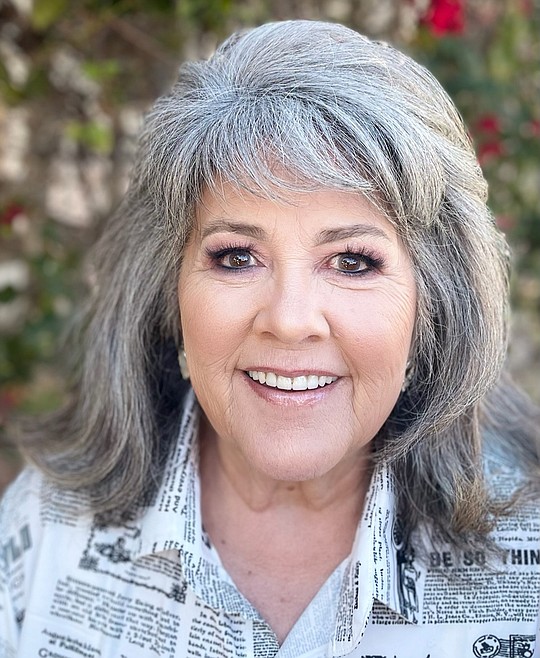 |
October 12, 2022 1:00 AM
This past Friday evening was a picture-perfect, Norman Rockwell-esque hometown homecoming game for the Post Falls High School Trojans. Under clear skies and floodlights, the stands were full to overflowing with students and football fans and with every Trojan touchdown fireworks lit up the sky. The booster club concession stand was doing brisk business selling hot dogs and drinks. At halftime, the time-honored tradition of showcasing the senior homecoming court, culminating in crowning of the king and queen was a high point. Congratulations to King Rylan de Guzman and Queen McKenzie Duce and to their court, Kylee Dissinger, Grey Goodwin, Avonlea Hotine, Micah Green, Annastasia Peters, Caden Marmon, Belle Short and Luke Reese.
The athletes on the field delivered big time, defeating archrivals the Lewiston Bengals, 42-35 with a thrilling go-ahead touchdown to secure a victory with just 16 seconds left on the clock. Throughout the game, the Trojan Cheer Squad kept the crowd vocal and cheering loud. A cameo appearance with pom poms and a toe-touch by PFPD School Resource officer Cody Duce was a sideline highlight.
However, this week I'd like to shine the light on the unsung heroes of high school athletic events everywhere ... the music makers. Whether it's football or basketball, there's nothing like the pep band launching into a rousing rendition of the fight song to get the crowd to their feet.
Post Falls Director of Bands Joel Sandford provided some background on the level of commitment his students make.
"All of the students in our band program; which consists of a concert band and wind ensemble, combine during football season into what we call the 'Football' or 'Athletic' Band as they perform for the football games. Those two groups rehearse every day during school, and then we have a handful of combined rehearsals in the evenings leading up to homecoming. Our marching consists of preparing for our annual homecoming parade. During football games, our students perform in the stands; playing during pre-game, timeouts, halftime (when there is time), and at quarter breaks," he said.
After football season is over, the concert band and wind ensemble start to focus on their concerts. Wind ensemble is an auditioned advanced ensemble, which will be performing a Veterans Day concert (Nov. 10 at 6:30 p.m.) in the auditorium with the choir, and then all of the ensembles (including the jazz bands) put on a winter concert in December.
The jazz bands make up the core of the Trojan basketball pep band, which is then joined by members of the concert band and wind ensemble. This group starts up after football season and performs during the basketball games.
So here's a shout out to the music makers, including Micah, Grey and Luke on the homecoming court, for the joy you bring to the athletic arena. We see you and hear you. P-F-H-S Post Falls Trojans are the best!
2022-23 PFHS band members: Aaron Alderton, Abbie Vetromile-Bauer, Aiden Averette, Alex Kaschube, Alex Owens, Allie Helt, Allie Maurer, Allison Kiss, Austin Averette, Aviana Ruppel, Ayda Hirsche, Blane Olson, Brandon Felix, Briley Harris, Brodie Rettstatt, Byron Goertzen, Caden Calkins, Cale Carver, Caleb Marcy, Cambria Bigspring, Carlee Cudmore, Charles Richardson, Chris Piipo, Cole Holley, Conner White, Connor Gilmore, David Faamau, Deegan Compton, Dylan Boren, Dyllan Kannaly, Elias Whitehead, Elijah Hiner, Emily Calvillo, Emma Wulff, Ethan Byers, Ethan Friedmann, Evan Syverson, Gabe Niemi, Grayson Fuhlendorf, Grey Goodwin, Hayley Taylor, Io Handy, Isabelle Averette, Issac Haskins, Jack Kiss, Jackson DeTemple, Jaedyn Sandford, Jaiden Benway, James Francis, Jaxsen Clark, Jaylen Modro, Jess Hobbs, Jordan Hudson, Joseph Goslin, Judah Straub, Justin Garrison, Kaitlyne Cooper, Kayden Edwards, Kayla Blaschka-Pulsifer, Kaylinn Misner, Keely Harmon, Kelli Black, Kelsey Mergener, Kole Amundson, Kyle Rice, Kyler Face, Lacey Lightfoot, Lane Kory, Layla Newman, Leandro Sanchez-Crawford, Logan Stielstra, Lucy Grieser, Luke Adams, Luke Reece, Madeline Spruill, Madi Beck, Malachi Organ, Mariah Merrifield, Matthew Moler, Mckenna Baker, Mercedes Minkler, Mia Carr, Micah Green, Michael Teisl, Miles Miggleston, Morgan Baker, Mylei Ulbright, Nick Ortega, Noah Herron, Noah Wells, Oriya Dickson, Owen Tuntland, Paige Hibbs, Patrick Cullen, Quin Campanella, Rachel Reece, Reanon Udenberg, Rebecca Sofaly, Richard McIntyre, Riley Bennet, Riley Mahaffey, Ryan Crabb, Ryan Neujahr, Rylan Colkins, Savannah Whinery, Seamus Byrne, Shaylee Bernhart, Solomon Agidius, Sonja Erickson, Spencer Reay, Spencer Wyrick, Stacie Hyde, Taelor O'Brien, Taina Figueroa, Tanner Lockman, Tatum Smith, Theryn Trout, Trevor Cord, Tyler Price, Tylr Baumgarten, Victor Campbell, Xander Helt and Xander Maurer.
•••
Autumn has always had a melancholy effect upon my mood, and more so since the 12th day of October in 2004, when my world shifted and changed forever.
The 18 years that my father has been gone have blessedly been filled with more joy than sadness, although we've experienced many family milestones in which his presence was missed mightily. There will never come a time that I don't catch myself reaching for the phone to call to share something with my dad, a laugh or an indignation or a headshaking current event.
When I find myself missing him the most is when I'm the most grateful. Grateful to have been blessed with a father for 52 years of my life who loved me unconditionally and who made each of his five children absolutely certain that we were his favorite. What better gift than that could there be?
Ronald D. Rankin, April 19, 1929 — Oct. 12, 2004.
•••
Happy birthday today to Tom Elliott (50!), Jeff Yates, Donnie Murrell, Alan Brown, Kathy Getchius, Kirk Hjeltness and McKade Brown. Tomorrow our nephew Derek Scharf, Jeff Johnson, Margaret Eddings, Serena Pratt, Kathy Pierce and Judy Bennett turn the page on another year. Friday Randy Bohach, Leslie Lien, Jeff Elder, Dave Chambers, Karen Hammond, Linda Polley, Gary Ghramm and Suzanne Metzger blow out the candles. Cheers on Saturday to Braxton Kurtz, Don Sausser, Dee Jameson, Beth Peters, Katie Smith, Wayne Hammond, Elizabeth McGregor, Laurie Dixon, Beth Myles, Greg Cossette, Dave Smith, Peyton Brown and Patty Cheesman put on their party hats. On Sunday Jordan Hudson, Misti Flood, Kathie Lyon, Pam Nygaard, Brad Perry and Mike Farquhar blow out the candles. Faith Tonna, Laurie Cook, Dana Albanese, Rosemary Fuller and Karen Deering will celebrate on Monday. Oct. 18 birthdays belong to Arlene Pischner, Keith Erickson, Terry Gurno, Will Wolff, Kevin Clement, Kathy Reid and Lauri Armon.
•••
Kerri Rankin Thoreson is a member of the National Society of Newspaper Columnists and the former publisher of the Post Falls Tribune. Main Street appears every Wednesday in The Press and Kerri can be contacted on Facebook or via email mainstreet@cdapress.com. Follow her on Twitter @kerrithoreson.
Recent Headlines
---