Strongest and deadliest hurricanes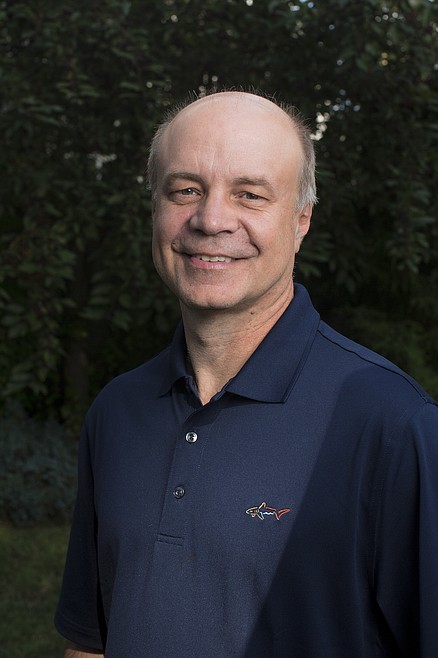 Randy Mann.
JAKE PARRISH/Press
|
October 3, 2022 1:06 AM
Last week, Hurricane Ian moved through southwestern Florida as a Category 4 hurricane with winds up to 150 miles per hour. Ian weakened to a tropical storm as it moved out of Florida, then intensified into a Category 1 hurricane over the Atlantic Ocean and hit South Carolina. This hurricane tied for fifth as the strongest storm to ever hit the U.S.
To be classified as a Category 5 hurricane, "sustained" winds must be at least 157 miles per hour. Since 1851, there have been 24 known Category 4 hurricanes that made landfall in the U.S., including Ian. Hurricanes this strong are considered to be rare, so imagine the odds of two of them, Harvey and Irma, hitting the U.S. in 2017.
Since 1851, there have been an estimated 38 hurricanes that reached Category 5 status, the highest on the Saffir-Simpson Scale. The most Category 5 hurricanes to be observed in a single season happened in the very active year of 2005 when there were 4 huge storms, including Katrina. Amazingly enough, there were only four hurricanes that made landfall in the U.S. as Category 5. Hurricane Katrina weakened to Category 3 when it moved onshore.
The first Category 5 hurricane to hit the U.S. was the Labor Day hurricane that devastated the Florida Keys and western Florida in early September of 1935. In terms of wind speed, that storm was the most intense hurricane to strike the U.S. coastline. Sustained winds were up to 185 miles per hour, about the same speed as an EF4 tornado.
The next most intense hurricane was Camille in mid-August of 1969, when the storm made landfall in Mississippi. Wind gusts were reported around 175 miles per hour. Hurricane Andrew was the third Category 5 storm that struck the Bahamas and Florida in mid-August of 1992 with 165 mile-per-hour sustained winds. In 2018, Hurricane Michael slammed into Florida with sustained winds of 160 miles per hour.
By the way, names for hurricanes did not begin until 1953 when female names were used. Male and female names were adopted for the Atlantic storms in 1979. Also, there have been more Atlantic hurricane names retired beginning with the letter "I" than any other letter. So far, there have been officially 13 "I" named hurricanes retired and Ian will soon make it 14. The next closest are storm names beginning with "C" and "F" with nine retired each.
The deadliest hurricane to ever strike the U.S. was the Galveston Hurricane of 1900. According to the National Hurricane Center, the storm likely killed between 6,000 and 12,000 people. The hurricane came onshore during the night of Sept. 8, 1900, across Galveston, Texas, with an estimated strength of a Category 4 storm. During that year, Galveston was slightly less than 9 feet above sea level. The massive hurricane generated a storm surge of over 15 feet that washed over the entire region.
The second-deadliest hurricane on record was Hurricane Mitch. The massive storm was a very slow-moving system and dumped an average of 4 inches of rain per hour for several days across Honduras and Nicaragua in Central America. Approximately 11,000 people were killed due to flooding and mudslides.
Many rank the Great Hurricane of 1780 as the deadliest in human history. This storm moved through the Caribbean and killed about 22,000 people. It occurred during the Revolutionary War and many British and American soldiers that were fighting in that region were killed. Most of the hurricane's data during that time was based upon the writings of witnesses, but many estimate that winds were likely in the neighborhood of 200 miles per hour.
In terms of our local weather, it briefly felt like summer once again last week as record highs were reported across the region last Tuesday. On Sept. 27, Cliff reported a high of 90 degrees, which is the latest 90-degree temperature in history. The old record for the latest 90-degree temperature in Coeur d'Alene was 90 degrees on Sept. 26, 1963.
At the Spokane International Airport, the 90-degree high was also the latest 90-degree temperature in history. Prior to last Tuesday's record, the latest with highs in the 90s was Sept. 25, 1952, with a reading of 93 degrees.
Then, two days later, temperatures cooled down and 0.99 inches of rain fell in Coeur d'Alene, which was a record for the date. Hayden Lake picked up over an inch of precipitation. For the summer season from June 21 through Sept. 22, Coeur d'Alene measured only 1.09 inches of rain. With the additional 0.05 inches that fell the next day taking the storm total to 1.04 inches, we received almost the entire total of our summer rainfall within 24 hours.
It looks like more dry and warm weather is expected this week across the Inland Northwest. There's a chance we'll see some more rainfall around the middle of the month, but the heavier showers may hold off until the end of October or early November during the normally wet new moon lunar cycle.
• • •
Contact Randy Mann at randy@longrangeweather.com.
Recent Headlines
---