Shelda Jo Duff, 66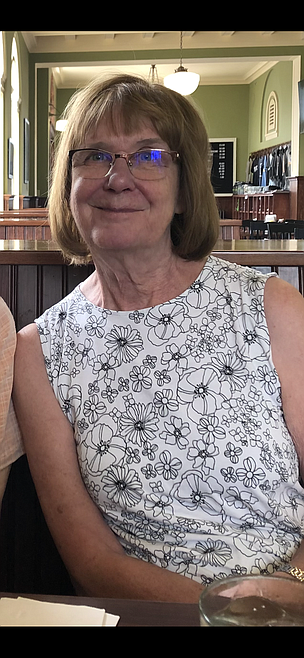 |
October 2, 2022 1:00 AM
How lucky we are to have had someone that makes saying goodbye so hard.
Shelda Jo Duff, 66, passed away Aug. 25, 2022, after a brief illness. She was born to Bill and Dena Duff in Coeur d'Alene, Idaho, where she spent her early years. She graduated from Coeur d'Alene High School in 1973. She loved to go huckleberry picking and arrowhead hunting with her dad where she grew her love of the outdoors. She was Honored Queen in Jobs Daughter's Bethel #42. She graduated from Boise State University with a degree in accounting and successfully completed her CPA exam.
Shelda moved to Alaska in 1982 and began her accounting career at BKO, CPAs. She was a partner at Bigler and Duff, CPAs which merged with Mikunda Cottrell, later acquired by BDO. She was a taxation goddess who cherished her longtime clients. She had the highest personal and professional ethics.
She treasured Alaska life where she continued her love of the great outdoors. Her adventures included snow camping, canoeing, fishing, and hiking. She embraced fly-in fly-fishing, glamping, and knew how to claim the best fishing holes. She was adventurous, mischievous, flirty, opinionated, generous, a phenomenal chef, and amazing hostess.
In 2003 she married the love of her life, Rick (Calvin) Jones on the beach in Hawaii. They were devoted Seahawks fans who would fly to a live game occasionally. They relished travel, especially cruises and trips to Mexico, Cuba, and Iceland. They loved the wind in their faces while riding their Harleys. After retirement they moved to Richland, WA to be closer to family.
Shelda was preceded in death by her parents Bill and Dena Duff and sister Sandra Duff. She is survived by her husband Rick Jones, sister Cindy Haugen (Brian), niece Lacie (Cody), nephews Tyler (Michelle) and Travis (Meghan), cousins Carla (Greg) and Jason (Tisha) Lehfeldt, and stepchildren Emily (Kurt) and Paul Jones. She adored her grandnieces Hailey and Mackenzie and grandson Hans. She also leaves her chosen sisters Carol Gore, Patricia Dunn, and Coleen Leonard. It's so unfair we could not spend more time with Shelda.
Services will be held at a later date. Donations in memory of Shelda can be made to Alaska Great Land Trust, where she was honored to serve on the board.
Recent Headlines
---