Return Idaho to our true values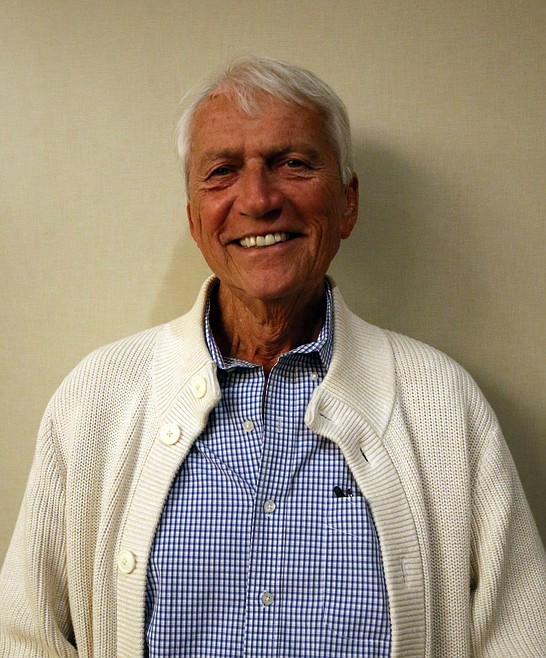 by
PHIL WARD/Guest opinion
|
October 1, 2022 1:00 AM
Last weekend was to me one of the best weekends in Kootenai County. It truly was a countywide effort to peacefully fight back against hate and some distorted views about what democracy means.
No national headlines about white supremacists, extreme right-wing groups and such occupying our community after an absolutely amazing weekend in Kootenai County. Let me list these events in sequence. The first on Friday evening was the annual Democracy Dinner at The Coeur d'Alene Resort. The event this year included several candidates seeking election to Idaho state offices. Saturday morning it was to Post Falls for a Symposium on Democracy, Extremism and the Dobbs Decision. This included panels composed of educators, experts and some genuinely smart people. Saturday evening a return to Coeur d'Alene for two separate events. The Human Rights Banquet presented each year by the Kootenai County Task Force on Human Relations a group formed to counter the Aryan Nation type of hate groups in our area. This Saturday evening event saw a local police chief receive an award for preventing the 31 so-called Patriot Front arrivals from disrupting our Pride in the Park event. At the same time our chapter of the NAACP held their second Freedom Fund Gala. The keynote speaker was Dr. Robin Kelley, Chief Diversity Officer of Gonzaga University.

No national media arrived to cover these events. These events provided a clear message for those who come to Idaho advocating hate: stay away. We are getting together, standing up and speaking out, we do not accept your false and distorted view of freedom, rights and democracy. All decent, caring and responsible citizens have reached their limit of tolerance of misinformation, disinformation and outright lies. We, citizens of all political stripes, will use all legal means at our disposal including the ballot box Nov. 8 to rid our community of this cancer called hate.
Some of us fail to understand the meaning of words we callously spit out. You can not claim to be seeking justice, freedom and rights for all when you exclude certain people. Drawing lines on race, religion, national origin, sexual orientation and women disqualifies you from the use of such words. The words in our U.S. Constitution are, "We the people," without exceptions. Segregation is wrong, as is excluding people for their religious beliefs, where they come from, their lifestyle and now even sex itself.
Recently, I learned that members of the Coeur d'Alene Tribe had chosen to shop in Spokane rather than confront the Aryan Nation intimidation here in Coeur d'Alene. That must never happen again. The recent Supreme Court decision in the Dobbs Case isn't just about a woman's right to choose but more about the medical treatment that women are allowed to receive in life-threatening situations.

Our goals must include diversity, equity, inclusion and justice as a nation, as a state and as our community of Kootenai County. Sowing mistrust in our elected leaders and our electoral process is wrong. Dividing each other into those who are acceptable or those who are not can never equate to freedom, justice or right. We are at a turning point in our understanding and belief in democracy which will may well be resolved Nov. 8 of this year. Either we are one nation or a divided nation.

"There is a struggle between those who want to deny some people their rights, and those individuals who want to support dignity for all people, inclusion and diversity," said Tony Stewart, master of ceremonies for the banquet hosted by the Kootenai County Task Force on Human Relations. Stewart said the "struggle for the soul of our people," is far from over. Still, he was confident in the outcome as long as people remain vigilant and opposed to racism and intolerance. The event included the premier of the documentary, "What Are Idaho's True Values: This Is Who We Are" produced by Jeff and Susan Crowe of Bunkhouse Media and funded by a Coeur d'Alene Tribe grant.

"We're on the side of democracy. We're on the side of equality for everyone," he said.

Let's join his efforts and those of others in our community in confronting hate and return Idaho to our true values.
• • •
Phil Ward is a resident of Coeur d'Alene.
Recent Headlines
---