PRESS CHRISTMAS FOR ALL: Mom fights for her future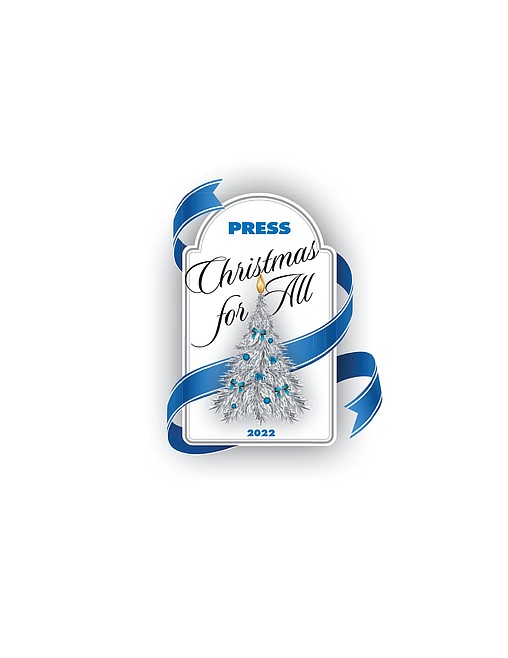 by
PRESS STAFF
|
November 28, 2022 1:07 AM
As part of the annual Press Christmas for All Campaign, we share with readers the stories of those applying for help. This is one of them.
The only guarantee in life is that it can change.
"Eve" knows that better than most.
In 2018, a drunk driver rear-ended Eve at a high speed. She was a single mom to an infant at the time of the crash, which left her hospitalized for months. Now, she lives with permanent disabilities, including a traumatic brain injury.
"You can lose it all in an instant," she said.
Before the crash, Eve was no stranger to hardship. As a teen in foster care, she lived in more than 20 placements and didn't finish ninth grade.
She went to work as soon as she aged out of the foster care system. She was directionless, just scraping by.
But after surviving a crash that should've killed her, Eve said she realized she wanted more out of life — and her small children deserved more.
"I had to find a different career," she said.
Eve completed her GED and immediately enrolled in classes at North Idaho College. She's studying forestry and wildlife management. Her dream is to work in the forest service like her grandparents.
"I've moved a lot, but I've finally planted my foundation," she said.
She's earning straight As in her classes.
"If I went to college 10 years ago, I would've dropped out," Eve said. "But now I have a reason to be determined."
The biggest challenge Eve faces this holiday season is paying for repairs for her only vehicle, which she needs to get to school.
"I feel kind of embarrassed to ask for help," she said. "I don't want a handout. I've had to put my pride away."
Whatever obstacles stand in her way, Eve said she's determined to provide a better future for her children.
"I've had to rebuild my life," she said. "It's been a journey, but I can do it."
Each year, Press readers donate generously to Press Christmas for All. Every penny raised is distributed to Kootenai County residents. All overhead costs are covered by The Hagadone Corp.
The gift recipients are our neighbors who are struggling, including the elderly, people with disabilities, veterans, the homeless and those with mental illnesses. Many who seek assistance from Christmas for All are working, but living in poverty.
Beneficiaries of Press Christmas for All keep their dignity while the community provides a hand up to help get them back on their feet.
Press Christmas for All is managed by The Hagadone Corp., with assistance from CharityReimagined.Org. It is a legally recognized 501(c)(3) nonprofit, run entirely by volunteers.
Here are four ways to donate:
Mail a check to Press Christmas for All, 215 N. Second St., Coeur d'Alene, ID 83814.
Call The Press and make a secure credit card donation over the phone: 208-664-8176
Go to cdapress.com. Click on Christmas for All 2022 and make a secure, online donation.
Drop off your check at The Press weekdays between 8 a.m. and 5 p.m.: 215 N. Second St. in downtown Coeur d'Alene.
Recent Headlines
---