StanCraft buys North Idaho Maritime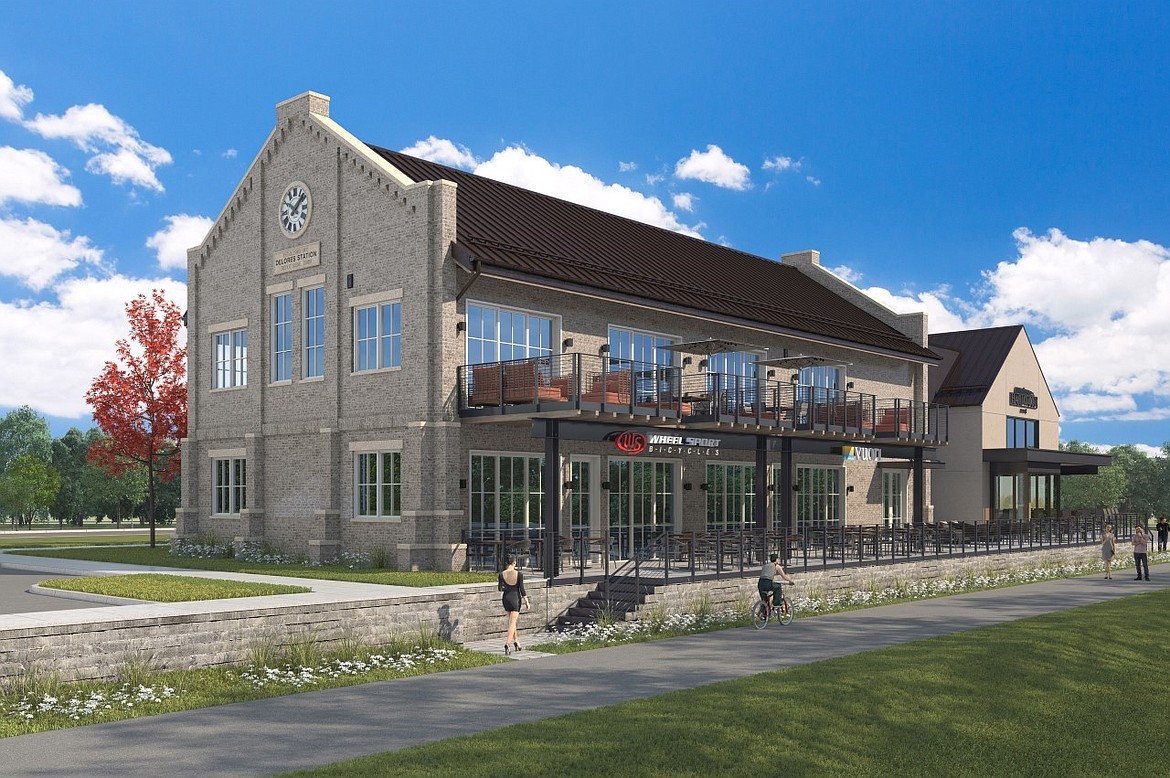 Courtesy StanCraft Companies This artist's rendition reflects StanCraft Companies' development near Riverstone along the Spokane River in Coeur d'Alene.
by
BILL BULEY
Staff Writer
|
November 28, 2022 1:09 AM
COEUR d'ALENE — StanCraft Companies recently purchased North Idaho Maritime.
The move will create StanCraft Marine Construction.
"Our goal is to continue to advance current service, introduce new products and industry advancements while expand on environmentally friendly solutions," owner Robb Bloem said in a press release.
North Idaho Maritime, established in 1918, was owned by John Condon. It offers marine construction services, including building and repairing docks, stairs, bridges, piling and installing riprap and sea walls.
North Idaho Maritime has about 30 employees that will join StanCraft at its Hayden headquarters, 2938 W. Dakota Ave.
Stancraft, which has about 200 employees, approached North Idaho Maritime about six months ago, and the deal was finalized last week. The acquisition price was not disclosed.
John Condon said the deal is a marriage of two of the area's oldest and most respected businesses that provide similar services.
"I'm really exited about that," he said.
In Condon's 20 years of owning North Idaho Maritime, he said it has gone through ups and down. When he took over, the lumber mills were closing, so North Idaho Maritime "invested, retooled, reinvented" to work on residential development around Lake Coeur d'Alene.
That market took a downturn, but North Idaho Maritime survived again.
"Business is good," Condon said. "Now we're on the upturn."
He is confident he gave it his best.
"I carried the ball quite a ways," Condon said.
He believes that under Bloem's leadership and with StanCraft's resources, North Idaho Maritime will rise to the next level.
"It will ensure the future of the operations and the employees," Condon said.
Condon, 59, said it was time to begin stepping back from some of his many responsibilities and perhaps, a bit reluctantly, look toward retirement.
"It seems like the last two years has been 20 years," he said.
Condon will continue to be involved on a consulting basis.
"I still have a lot to offer," he said.
StanCraft Companies is proud of its local involvement. It has built and maintained numerous facilities for public entities on local, state and federal levels.
It has restored and protected miles of shoreline, removed hazardous pilings and debris from state waterways and removed tons of contaminated soils from local lakes and rivers.
It has also played a role in placing gravel bedding to support fish habitats and has installed nesting platforms for birds. StanCraft has also assisted in the recovery and removal of sunken vessels, including train cars and airplanes.
"With our state of the art fleet of boats and barges, combined with unique assets, we have the ability to perform services that many other companies are not capable of," the release said.
StanCraft Wooden Boat Company was founded in 1933 at Flathead Lake in Lakeside, Mont., by Amy Bloem's grandfather, W.H. "Billy" Young, and his son, Stanley C. Young.
Operations began in Hayden in 2003, when Robb and wife Amy moved back to Idaho after being away for 12 years.
It expanded in 2018 with StanCraft Jet Center at the Coeur d'Alene Airport, where it has a 65,000-square-foot facility.
Another venture is StanCraft Construction Group of Northern Idaho that opened in August and is headquartered in Hayden.
The purchase of North Idaho Maritime continues that growth.
"For StanCraft, this acquisition provides tremendous value and support to the already rapidly growing marine manufacturing, sales and service business and its customer base reaching all over Idaho, Washington and Montana," a press release said. "The merger will also complement StanCraft Construction Group and its future waterfront development projects."
Recent Headlines
---