Celebrating many welcomes to the world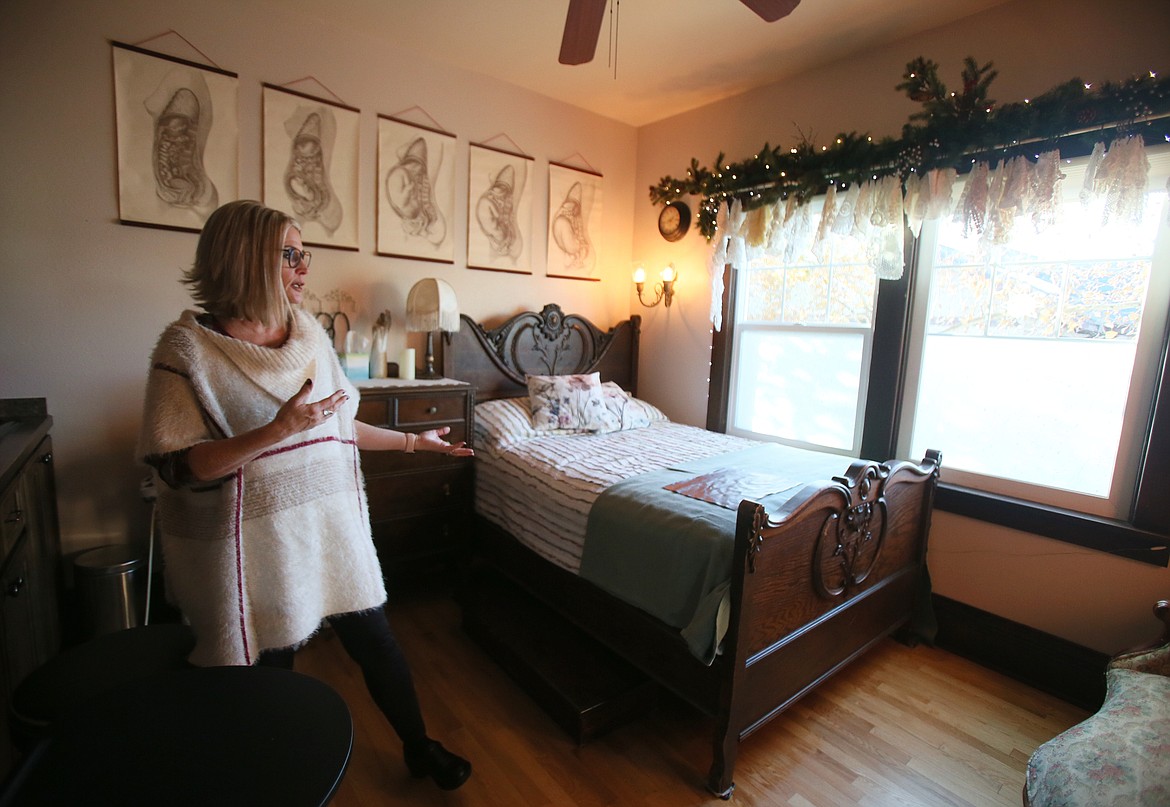 Licensed midwife and Dayspring Midwifery Services founder Inga Arts shares baby-catching stories as she shows one of Dayspring's birthing rooms Monday. Dayspring is celebrating 25 years in operation this month and will host an open house Friday.
DEVIN WEEKS/Press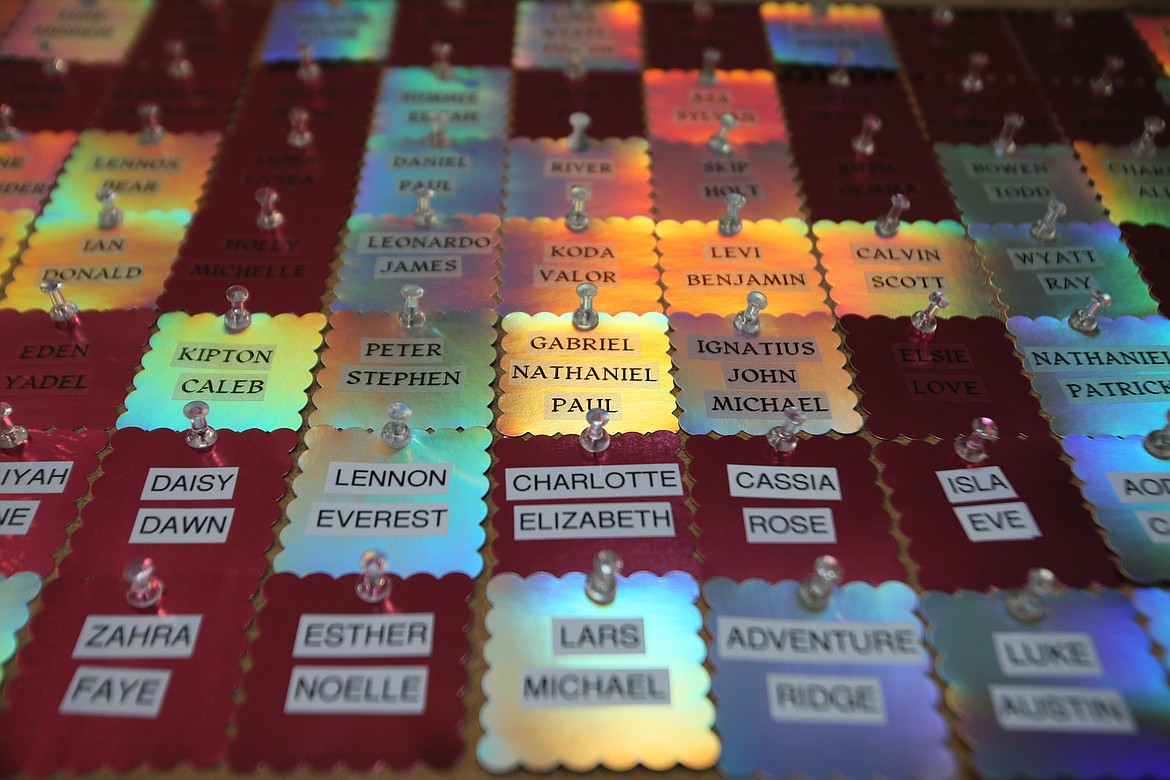 Dayspring Midwifery in Hayden keeps the names of all the babies its midwives have delivered in colorful arrays on its walls.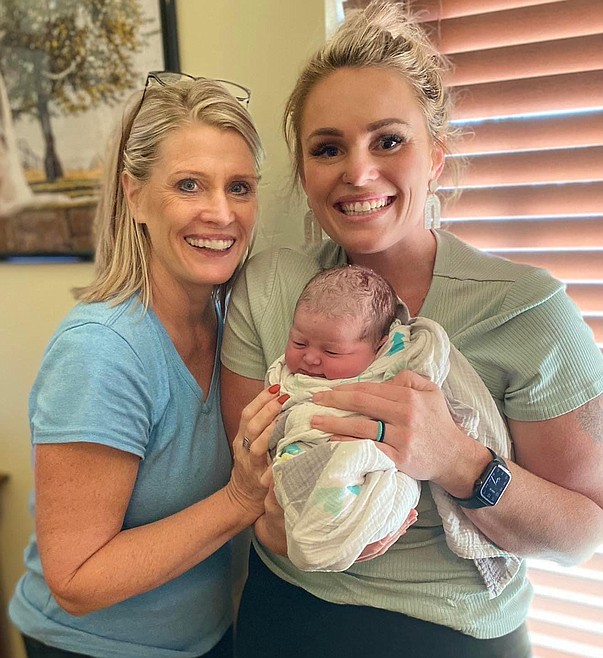 Inga Arts and daughter Bekah Fanciullo celebrate the birth of Mia, Fanciullo's first delivery as a midwife student, on Sept. 19.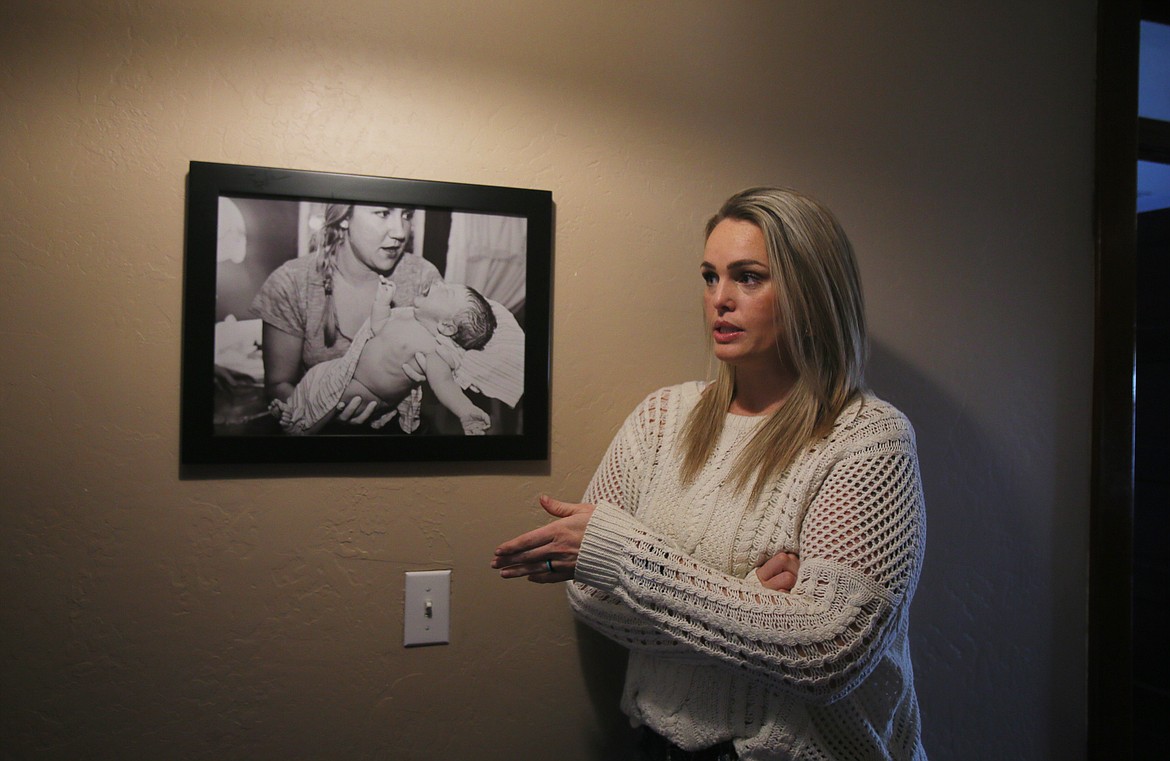 Bekah Fanciullo discusses her experiences as a midwifery student at Dayspring Midwifery Services in Hayden on Monday.
Previous
Next
by
DEVIN WEEKS
Staff Writer
|
November 27, 2022 1:09 AM
Babies have been lovingly welcomed into the world with help of Inga Arts and Dayspring Midwifery Services for 25 years.
"The joy is the new life," Arts, Dayspring owner and licensed midwife, said Monday. "That never gets old. That new life comes out and it's just new, every single time. I never lose that joy."
Just this year, 115 babies have been born in the Dayspring birthing center, a restored 1907 farmhouse at 1076 W. Hayden Ave., Hayden. It's a soft, quiet, peaceful space with four birthing rooms, where mamas can choose to have their babies in spacious bathtubs or deliver on cozy beds as their foremothers did for generations.
Birthing centers provide options for families that want to choose something other than delivering their babies in the hospital. Before she was a midwife, Arts was one of those mamas-to-be who chose to have her babies at home.
"When I was pregnant with my first, somebody asked if I had been to a doctor yet, and I said, 'No, why would I do that?'" Arts said. "They said, 'You have to go to the hospital to have your baby,' and I'm like, 'No.' It wasn't even wired that way for me."
Her children have followed in her footsteps and delivered their babies at home, too.
"I have 12 grandchildren, going on 13, and I have delivered 11 out of the 12," Arts said.
Her daughter, Bekah Fanciullo, is following her mom even more closely. Fanciullo is a student midwife learning the ropes alongside Arts and Jessica Borges, Dayspring's other licensed midwife. As a kid, Fanciullo watched her mother help facilitate the miracle of life many times. After high school she studied in an intensive midwifery program, Mercy in Action in Boise, and worked at Dayspring for a summer. She went a different direction and became a successful real estate agent, got married and had three babies of her own — all delivered by her mom in the same bathtub at Dayspring — but something called her back to work alongside Arts, helping to bring lives into the world.
"I was pregnant with my third and it was just one day, I was like, 'I'm going to go talk to my mom. It's time for me to go back,'" Fanciullo said. "I've just found that it is in my blood."
When Arts first began to offer midwife services in 1997, there was only one other midwife in the area. Arts worked out of a home office and made house calls to deliver babies at clients' residences. When the other midwife moved away, Arts was the only baby-catching game in town. She has since trained numerous midwives, including Kim Palmer, who runs HazelTree Midwifery in Coeur d'Alene.
Now a few other birthing centers and midwives are in the area, especially as the COVID-19 pandemic motivated expecting families to find alternatives to hospital births.
"During COVID, we went up exponentially," Arts said. "The last three years have been crazy."
The number of at-home births increased by 13% from 2019 to 2020, according to a vital statistics report by the Centers for Disease Control. They increased by 12% from 2020 to 2021. The number of at-home births in Idaho in 2019 was 619 births, increasing to 798 in 2021.
Arts and Fanciullo explained that families who seek midwife services are looking for relationship, quality and continuity of care.
"You're seeing the same people every single time you're in these doors that will be with you during your labor and delivery," Arts said. "You don't have strangers who might be nurses, doctors you've never met. That continuity of care is really important."
Customization of labor and delivery is important because it's not a one-size-fits-all process; one family's needs could be completely different from the next person's needs.
"Some people need their hand held the whole time, other people just need us to make sure everything is safe and sane," Arts said. "We can do that for people. We work solely on informed consent — one of our jobs is to educate people about different things that come up in the pregnancy and give them options."
Dayspring does not use insurance. It is a cash-only operation, with 12-month payment plan options and incentives to pay services in full by 30 weeks.
Dayspring serves anybody who wants to come. Clients come from as far away as Montana, Seattle, the Tri-Cities, Lewiston, Bonners Ferry, the Silver Valley and Costa Rica to have Dayspring babies. One family of missionaries travels back to North Idaho from South Africa when they have babies to deliver, because of the relationship and trust they've built with Dayspring.
"It's been a wild ride," Arts said
She said she has worked for several years to have good relationships with the medical community, because even with the best planning, some births do become emergency situations.
"When I need them, I need them," Arts said.
When women have had bad experiences with previous births, Arts said Dayspring provides them "redemptive births."
"Birth for women, it is a life-changing event," Arts said. "If it's surrounded in fear, anxiety and medical intervention, sometimes it's not that great of a memory for them.
"This is your story," she continued. "My goal is to protect and care that your journey through this, your experience, is safe and celebratory."
And every birth is unique.
"Every single birth, I learn something different, whether it be about the umbilical cord or something on the placenta or something we need to do if we're listening to baby or mom," Fanciullo said. "It's ever-changing, and I really enjoy that."
She and her mom also share a heart for helping the women and families they serve.
"I like giving people the best answer when they're seeking answers, educating people on various options for them, just trying to give everybody the best they can have," Fanciullo said. "I really like to make sure everybody doesn't feel like they're alone in their situation, especially postpartum depression, marriage issues. It's all things that other people, especially myself, have walked through those phases in life."
"We just become very invested in their lives," Arts said.
Dayspring Midwifery will host its 25th anniversary open house from 11 a.m. to 6 p.m. Friday, Dec. 2.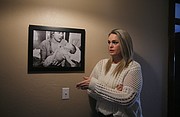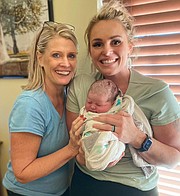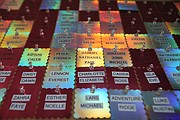 Recent Headlines
---