THE FRONT ROW with MARK NELKE: Voices from the past, locals in the future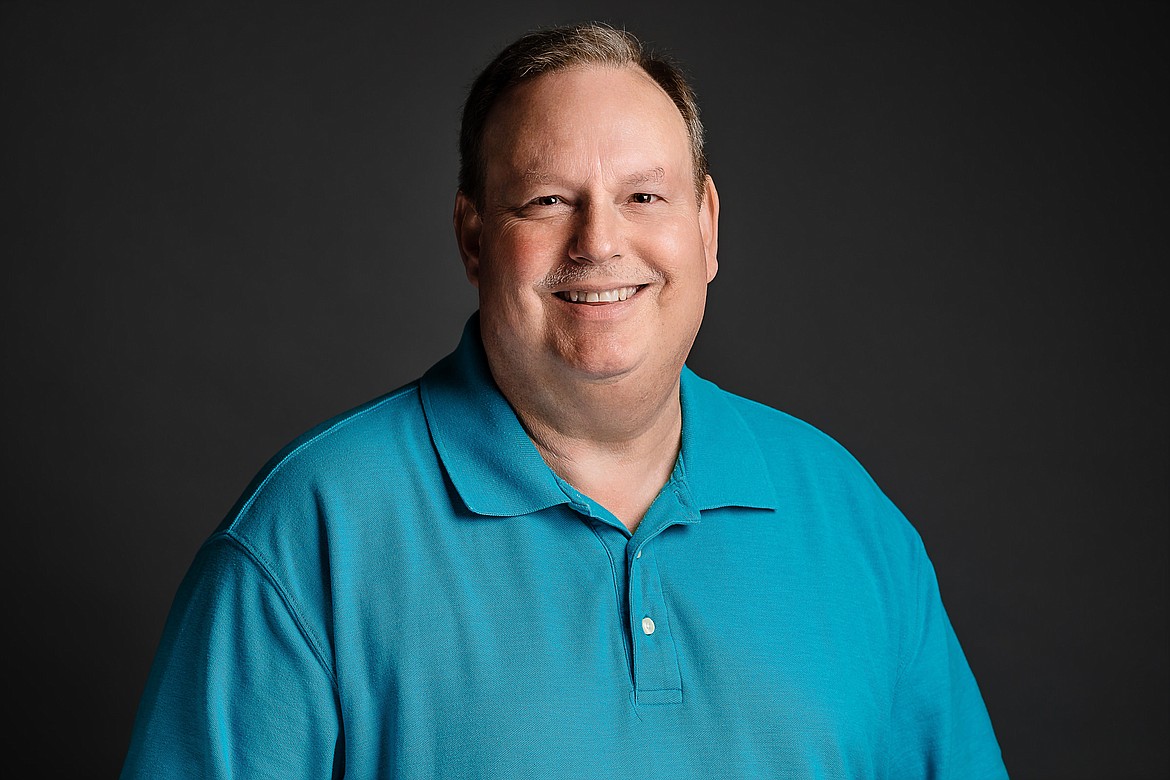 |
November 27, 2022 1:20 AM
When our family moved to the Inland Northwest from Salt Lake City in 1974, one of the ways I familiarized myself with the local teams — this was back in the days when very few games were televised — was to listen to their games on the radio.
One of those voices I listened to was Bob Robertson.
Not only was his voice unique and entertaining — not unlike his call of "Touchdown, Washington State!" — but his description of each play was clear and accurate.
How so?
Every now and then growing up, usually when the game was on TV, I would watch and keep stats.
(Why would I do that, you might ask? Perhaps, subconsciously at the time, I was training for something later in life).
ANYWAY, ONE night I did that on a WSU football game. Using Bob's description of each play, I kept individual stats.
Sometimes you get play-by-play guys who will kind of estimate the yardage … "That was a gain of seven on first down …
"Now it's second and five … "
Wait, what?
But on this night, Bob was pretty much spot on with his call.
When he read the halftime stats, I had the same numbers, or was perhaps a yard or two off on some players — which could have been a math error on my part.
Either way, it was a reflection on just how good Bob Robertson was.
ANOTHER VOICE I listened to was Bob Curtis.
When the Cougs weren't playing — or even sometimes when they were — I'd find the Vandal game on the radio.
And listen to another distinct voice from another Bob.
"It is colllllllllld!" he would let us know, on a freezing night on the road with Idaho.
Bob called Vandal games for half a century and was Idaho Sportscaster of the Year 33 times — which makes you wonder what the hell the deal was the other 17 years or so, though obviously there are some legendary voices elsewhere in the state, particularly in Boise.
By the time I moved up here in 1974, Bob Curtis was calling the exploits of Tim Lappano, from Gonzaga Prep, linebacker Sam Merriman and the "Kamiah Kid," Ken Hobart, just to name a few.
He was the voice when the Vandals last played in the FCS playoffs, in 1995, and called the first of Idaho's three bowl victories, the 1998 Humanitarian Bowl.
The cool part of Idaho football back then was seeing guys you watched around here in high school eventually go down to Moscow and become key players for the Vandals.
Locals like Jeff Edwards, Luke Smith-Anderson, and some guy named Friesz.
AND A kid they called "Boone."
In the late 1970s, Dan McCanna and Mark Machtolf headed an eighth-grade juggernaut at St. Thomas More Catholic School in Spokane that dominated the Catholic League in Spokane in football and basketball.
How so?
Instead of an all-star game at the end of the football season, they had St. Thomas More play an all-star team from the rest of the league.
St. Thomas More won 49-7.
During that season, I coached the "B" squad basketball team at St. Thomas More.
You may have heard of the "A" squad coach — Jim Stinson, who wrote some books about the Washington state "B" basketball tournament in Spokane. His daughter was a state "B" star at Davenport High, and is now the longtime volleyball coach at Washington State.

So I had a front-row seat to witness how great that St. Thomas More group was.
Machtolf, as you probably know, went on to Stanford, where he won a College World Series playing for the Cardinal, and is now the baseball coach at Gonzaga University.
"Boone," as they called McCanna, went on to play defensive back at Idaho.
Boone and I met up again in 1985, in a chilly locker room of sorts in frigid Bozeman, Mont., after coach Dennis Erickson's Vandals had shut out his alma mater, Montana State.
And chuckled over the irony of it all.
Years later, I covered a Lake City-Gonzaga Prep football game where Boone's kid made the game-saving defensive play for the Bullpups.
FAST-FORWARD to this year, where the Vandals are winning again.
There's one North Idaho kid in the starting lineup at Idaho — defensive lineman Nate DeGraw of Post Falls, and another local starter from West Valley (tight end Connor Whitney) — as well as a few other area players sprinkled throughout the roster.
This year, first-year Idaho coach Jason Eck said it was a goal to attract the area's best players to Moscow.
And several local seniors — from Lake City, Post Falls, Lewiston and Priest River, just to name a few schools — have verbally committed to join the Vandals next year.
So, if a good number of them end up as key contributors at Idaho in future years, we can have the best of both worlds with Vandal football.
Winning, and winning with local standouts.
Mark Nelke is sports editor of The Press. He can be reached at 208-664-8176, Ext. 2019, or via email at mnelke@cdapress.com. Follow him on Twitter @CdAPressSports.
Recent Headlines
---