Kerrie Anderson, 55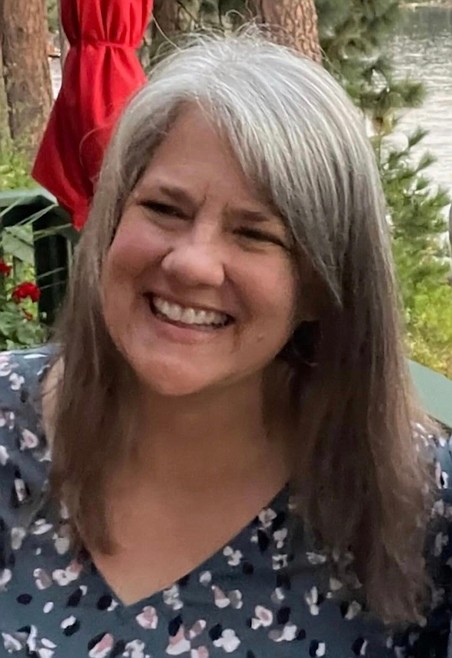 |
November 25, 2022 1:00 AM
Kerrie Anderson left us all too soon.
A beloved wife, mother, grandmother and daughter, she was always clear about her passion for life and the God she worshiped with all her heart.
"Kerrie was my lovely bride and best friend," says her husband, Clark Anderson. "For as long as I can remember, she always showed more grace to others than anyone I've ever met. I truly saw Christ reflected in her."
She departed this life peacefully on October 28, 2022, with Clark by her side. She had faced cancer for more than seven years. She handled it bravely and without complaint, and never wanted to burden others with her problems.
Kerrie was born in Ballard, Washington, and raised in the small town of Clearview, Washington, where she loved riding her horses, raising farm animals and playing with friends in the nearby woods. She graduated from Snohomish High School in 1985.
She and Clark had known each other since childhood, and when their paths crossed again later in life, they both recognized that it was the deepest love. They were soon married in Laguna Beach, Calif. in 2010.
After her initial diagnosis of breast cancer in 2015, Kerrie decided to take life by the handlebars. She took up motorcycle riding and quickly became an accomplished rider. She and Clark rode many happy miles alongside each other. She learned how to shoot and joined Women of Caliber as well as Fernan Rod and Gun Club.

Kerrie was dedicated to everything she did, and honored every commitment she made. She worked for the Hagadone Corporation for 21 years as a business manager with high-level responsibilities. She was widely respected and appreciated by those she worked with. She certainly deserved that Biblical assurance, "Well done, good and faithful servant."
She was endlessly devoted to her family and her grandchildren. She volunteered at the Union Gospel Mission in Coeur d'Alene, as well as the help ministries at several local churches.
Kerrie is survived by her husband Clark Anderson and his extended family; daughter Courtney Blackwelder and spouse Bryant Blackwelder; grandchildren Greyson and Violet; mother Shirley Hell; brother Keith Hell McKinney and spouse Belinda McKinney; sister Brenda Hartson and untold friends and admirers. She was preceded in death by her father Glen Hell.
A memorial poker run is planned for spring 2023 in Kerrie's name to benefit Union Gospel Mission.
Recent Headlines
---