THE CHEAP SEATS with STEVE CAMERON: A sports feast after the food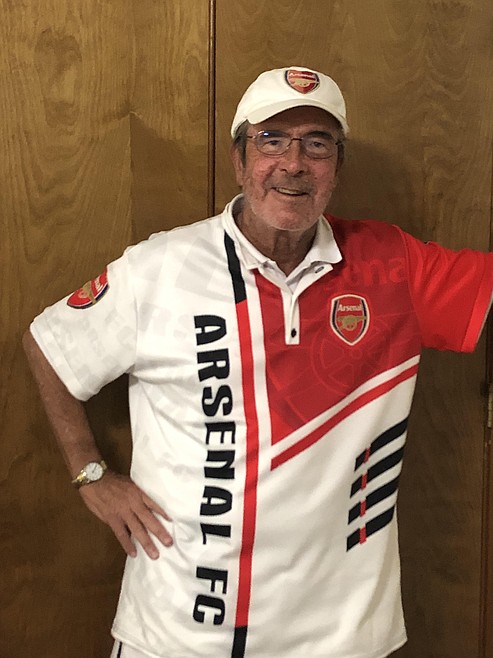 |
November 25, 2022 1:25 AM
Nah, we don't shill for events here.
Promoters can handle their own gigs.
Having said that …
This is a HELL of a weekend coming up for sports in our corner of the world.
Let's go with Saturday night's Apple Cup for a starter, since there are two rockin' programs about to bang heads in Pullman — with all sorts of pride, revenge, bowl assignments and the whole lot involved.
Washington roars in with a 9-2 record, a potential NFL quarterback in Michael Penix Jr., and steam still coming out of the dogs' ears after the beating they took from Wazzu a year ago.
And, yeah …
There was the matter of Cougs fans swarming the field at Husky Stadium and planting Ol' Crimson at the 50-yard line.
U-Dub coach Kalen DeBoer (fresh off signing a two-year contract extension) has tried to pretend that Wazzu bum-rushing the Huskies' precious grass has barely been mentioned this time around — but each time he says it, his nose seems to get longer.
NATURALLY …
DeBoer hasn't made any friends among the Coug Nation, mostly by suggesting HIS university would handle victory with a certain amount of class.
You know, more than those hillbillies from over the mountain.
Sure.
Meanwhile, Wazzu and its own "almost-new" coach, Jake Dickert, have hit stride with a three-game winning streak — and they're already bowl-bound with a 7-4 record.
Also juicy …
UW's strength (its offense, and specifically its passing game) will be matched against a Cougs defense that is tops in the Pac-12 in virtually every category.
U-Dub has already been complaining about the fact that this is a night game, suggesting inconvenience for its fans — but really meaning that Penix and Co. would much rather throw the ball around in the warmer daytime.
What would the Apple Cup be without some sniping on both sides?
Great fun, but …
Only if you win.
THERE'S so much else going on in the next few days, as well.
The Seahawks are coming off a bye to face a surprisingly resurgent Raiders bunch on Sunday.
Seattle is sitting in a tie with the 49ers atop the NFC West at 6-4, pretty much knowing that San Francisco is now healthy and getting on a roll.
If the surprising Hawks want to keep up their chase for a playoff spot, games like this one — facing Las Vegas (3-7) at Lumen Field — fall into the must-win category.
Until kickoff, we'll all have a nice warm spot in our hearts for the Raiders, however, since they were kind enough to sweep Denver in a couple of AFC West bottom battles — helping make those Broncos draft choices (held by Seattle) look better by the week.
We'll address the chaos surrounding Russell Wilson — and the rumor that he's accidentally called Seahawks plays at the line of scrimmage for the Broncos — at some other time, okay?
But feel free to smile that its Denver which is contractually tied to Danger Russ until 2028.
Back at the ranch …
The Seahawks cannot afford to take Vegas lightly, since only one of the Raiders' seven losses has come by more than a single score.
These guys tend to create some drama.
We've mentioned earlier than one of the few positive things that Geno Smith hasn't done far this season is create some magic to win a game in the final few minutes.
Since the Raiders specialize in those sorts of finales, Geno may get a shot at it this weekend.
Must-see TV.
SOMETHING else to watch over the next several days is how Gonzaga performs in the Phil Knight Legacy Invitational.
We don't really have a decent sample size on the Zags yet, and it's a bit wild that they've been totally blown out by 19 at Texas — then returned to Spokane to hammer Kentucky by 16.
Huh?
(As this is being written, we don't know the outcome of the Zags' bout with Portland State on Thanksgiving Night. If that isn't a fairly routine bit of business, though, Mark Few may have more to worry about than we thought.)
Gonzaga will draw either Purdue or West Virginia in the PKI, then take the next round from there.
The Zags still have significant questions about who's going to run the offense, and whether the whole gang can take care of the basketball.
In that 88-72 win over Kentucky, the Zags managed the astonishing feat of winning easily despite registering only eight assists on 31 made field goals.
They also had 18 turnovers (they're averaging a whopping 17 per game so far), and this assist-turnover thing is NOT any kind of Gonzaga hoops that we're used to seeing.
To use a nice, familiar phrase, the Zags need to clean up their act.
BESIDES the college and pro football — and basketball provided by Gonzaga and a whole new Wazzu team — there's a World Cup soccer showdown between the U.S. and England today, and plenty more action from the tournament in Qatar that reaches fans throughout every corner of the globe.
Oh, and hey, the Kraken are off to a great start (they'd be in the playoffs if things started today) and they're heading out on a rugged road trip to Vegas and Anaheim this weekend.
If you like ice hockey, though, this second season may give you a real treat.
Rookie Matty Beniers has been everything the Kraken brass hoped, and goalie Martin Jones, well …
Let's say he's been a pleasant surprise.
So …
What else is going on?
Not sure, but my time is now officially booked.
Email: scameron@cdapress.com
Steve Cameron's "Cheap Seats" columns appear in The Press four times each week, normally Tuesday through Friday.
Steve suggests you take his opinions in the spirit of a Jimmy Buffett song: "Breathe In, Breathe Out, Move On."
Recent Headlines
---