PRESS CHRISTMAS FOR ALL: Single mom strives for more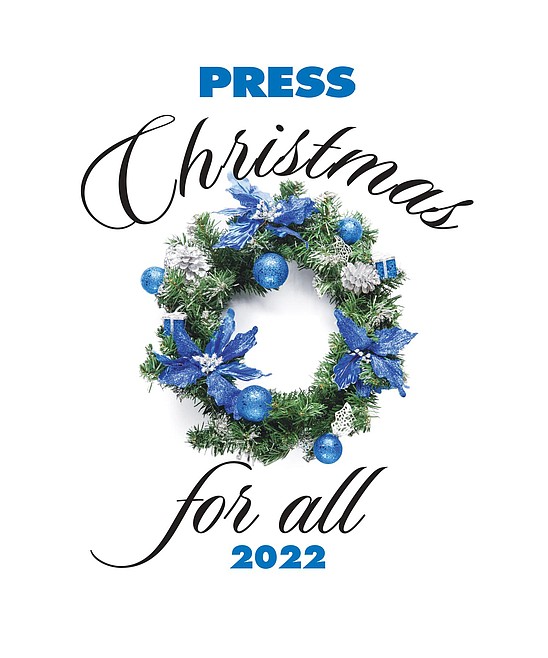 As part of the annual Press Christmas for All campaign, we share with readers the stories of those applying for help and some who have received assistance. This is the story of a woman whose journey toward a better life for herself and her child will continue thanks to help from the holiday program.
Single mom "Miranda" is transforming her life and taking control of her future — not just for her own sake, but for her daughter's.
Growing up in an abusive and chaotic household, Miranda struggled in school. Though she'd dreamed of becoming a nurse, she didn't think she was smart enough, so she entered the food service industry.
"I was cooking," she said. "That's a hard lifestyle."
She met her former husband when they worked at the same restaurant. He struggled with substance abuse and other risky behavior that sometimes landed him in jail, even after the birth of the couple's daughter.
"He didn't like to stop the lifestyle," Miranda said. "He couldn't quite do it. We ended up splitting."
These days, she raises her 4-year-old daughter alone and without any financial support. But her daughter's father is the one missing out, she said.
"She's sassy," Miranda said with a laugh. "She's really smart."
To better support her daughter, Miranda studied at North Idaho College to become a phlebotomy technician.
Her new job reawakened that long-held dream of helping others in the health care field.
"It sparked something in me," she said.
Miranda took pride in giving a better experience to patients who were deathly afraid of needles. She also realized that she was capable of more than she'd previously believed possible.
"I wasn't satisfied doing just phlebotomy," she said. "I would see the nurses doing a whole lot more. I wanted to do more."
Now she's studying nursing and getting closer to fulfilling her dream working in an emergency room.
Between being a single parent and a student, Miranda is under a lot of pressure. But a new set of tires provided by Christmas for All has enabled her to safely drive her daughter to day care and then get to campus for her classes, easing the strain.
"I really can't express how much I appreciate the help," she said. "It's made such a big difference."
Press Christmas for All takes pride in sharing the stories of those who have been helped and the difference it made in their lives.
Each year, Press readers donate generously to the program. Every penny raised is distributed to Kootenai County residents. All overhead costs are covered by The Hagadone Corp.
The gift recipients are our neighbors who are struggling, including the elderly, the homeless, veterans in need, and people with disabilities and mental illness. Many who seek assistance from Christmas for All are working, but living in poverty.
Beneficiaries of Press Christmas for All keep their dignity while the community provides a hand up to help get them back on their feet.
Press Christmas for All is managed by The Hagadone Corp., with assistance from CharityReimagined.Org. It is a legally recognized 501(c)(3) nonprofit, run entirely by volunteers.
Here are four ways to donate:
Mail a check to Press Christmas for All, 215 N. Second St., Coeur d'Alene, ID 83814.
Call The Press and make a secure credit card donation over the phone: 208-664-8176
Visit cdapress.com and click on Christmas for All 2022 to make a secure online donation.
Drop off your check at The Press weekdays between 8 a.m. and 5 p.m.: 215 N. Second St. in downtown Coeur d'Alene.
Recent Headlines
---