Altar serves Thanksgiving feast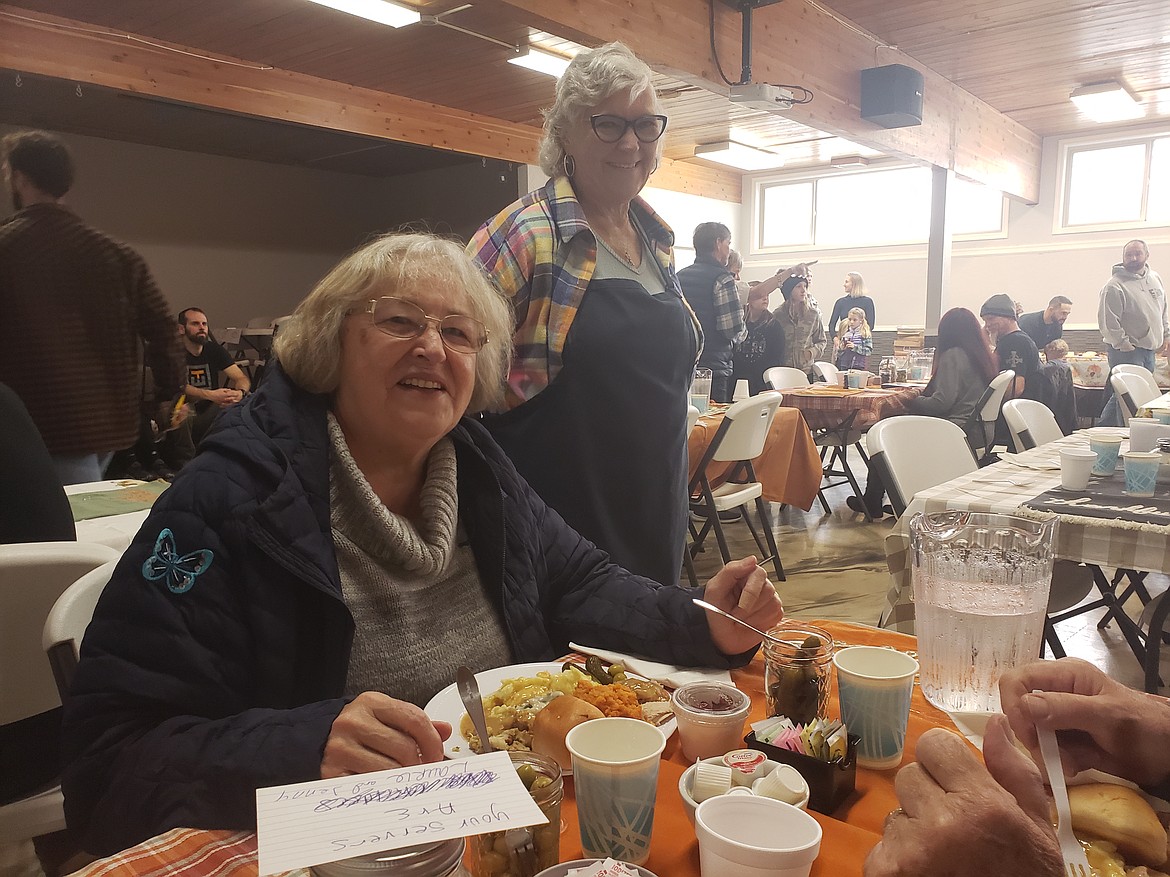 Debbie Sherer (left) enjoys a Thanksgiving dinner at the Altar Church on Thursday, where she also donated a dinner to the church. Jenny Lee (right) serves Sherer and others in the banquet hall to celebrate the holiday by giving back to the community.
Josa Snow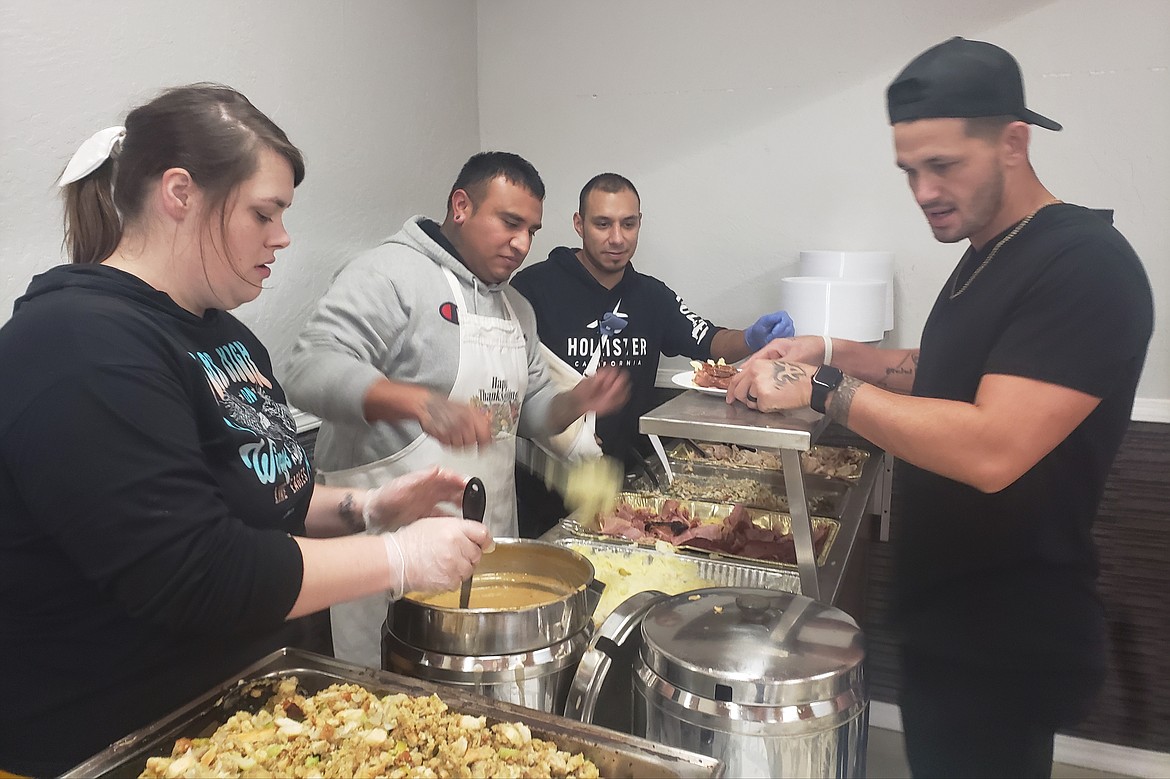 Set Apart Discipleship members (from left) Brooke Kettle, Johnny Vallejo, and Josh Moses serve food to volunteers who carry plates through the banquet hall in the Altar Church on Thanksgiving. Volunteers served nearly 400 meals in person and delivered over 100 meals to people unable to attend.
Previous
Next
by
JOSA SNOW
Staff Writer
|
November 25, 2022 1:09 AM
Hymns and prayers invited a flood of volunteers and community members to feast at the Altar Church banquet hall for a Thanksgiving meal on Thursday.
Coordinator Stephanie Roberts saw a need in her community when others were unable to serve public Thanksgiving meals in 2020, so she felt called to fill it.
"Because I love God, I serve God, and because I love people, I serve people," Roberts said.
Roberts, Altar patrons, community members and more than 50 volunteers served more than 400 meals to anyone who came to the church for a Thanksgiving meal.
Debbie and Jerry Sherer spent their first Thanksgiving without their family in the Altar, cooking a meal for others and sharing in the fellowship. Jerry Sherer was worried about his vision and the weather if they drove to Wyoming to see family. He has an eye surgery coming up and it seemed too risky.
"This is better than eating at a restaurant," Debbie Sherer said. "Much better than eating at a restaurant."
Shenandoah Cheyenne has been traveling for about 25 years. Visiting from Washington, Cheyenne said he is looking for work and considers himself from all around.
"I just don't want to spend Thanksgiving alone," he said.
Cheyenne ate with Johnny Miller, a friend through shelters.
"It'd be better if my kids were here," Miller said, but he enjoyed the chance to share a meal with others.
Miller said he feels supported by the homeless resources in Coeur d'Alene as he works to get back on his feet.
Altar volunteers also delivered about 200 meals to people throughout the community, around 100 more than last year and three times the amount they served and delivered in 2020.
"The Lord has called me to do this, and I'm just doing the gift that he's giving me," Roberts said. "It's the community helping the community."
She's witnessed how much the community has come together to support families in need during the holiday.
That sentiment is echoed by Altar Church leadership.
"We've had a lot of people call in wanting to volunteer to help. It's been really lovely," said Cindy Remington, a secretary for the Altar and pastor Tim Remington's wife. "Some people are baking hams and turkeys and bringing them back, some people are coming to help cook and we have a lot of people wanting to come from the community to help the community. It's been really inspiring."
Set Apart Discipleship member Jason Dynes volunteers every year. He'll be back to volunteer on Christmas with other members of his church group.
"I wouldn't do it any other way," he said.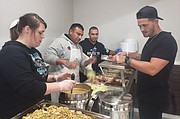 Recent Headlines
---