Movers & Shakers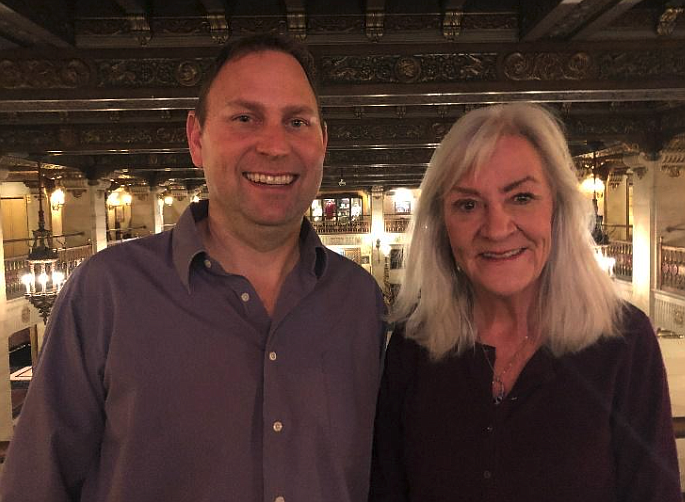 Andreas John and Julie Saucier
Courtesy photo
|
November 24, 2022 1:00 AM
Group Coordinators sells to Coeur d'Alene Company
After 37 years of touring groups around the Pacific Northwest, Julie Saucier, owner of Group Coordinators, has sold the company to Andreas John, owner of Nspire Magazine and Nspire Tours.
"I am ready for the next chapter in my life and Andreas will be the perfect fit to take my place," Saucier said.
Group Coordinators is a Destination Management Company, offering custom-designed tours specializing in the area's rich history, taking advantage of the many wineries, breweries and unique attractions in the area.
"I will miss working with meeting planners who are unfamiliar with the area, creating a program that delights their attendees and makes them look good. I'll also miss all our vendors that were so wonderful to work with," she said. "Spokane and North Idaho have changed so much in the last 37 years and every year there are more and more great options of places to take guests to the area."
Over the next three months, Saucier will work with John to ensure it is a smooth transition for their clients.
"Julie has been an integral part in sharing the wonders of Spokane and North Idaho for many years. I look forward to working with the amazing team she's built over the years to continue her legacy," John said.
Tour manager, Harla Jean Biever, guides and staff will stay in their current positions.
For more information, visit www.groupcoordinators.com. John can be reached at ajohn@nspiremagazine.com.
• • •
If you have a new, relocated or expanded business, or announcement of events, promotions or awards, The Press wants to let our readers know. Email the details to hmain@cdapress.com.
Recent Headlines
---