Get your fa-la-la-la-la on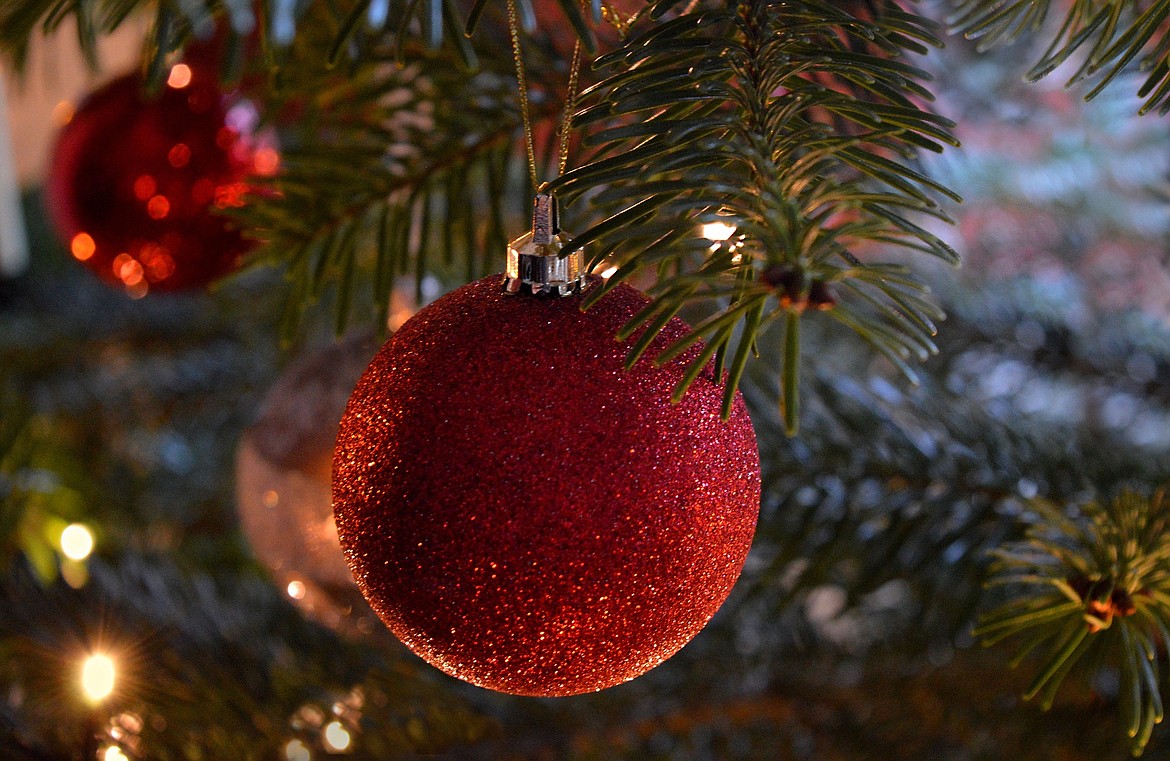 |
November 24, 2022 1:00 AM
Warm up to the holiday season at one of many upcoming festive events in Kootenai County.
Coeur d'Alene Downtown Association's Annual Lighting Ceremony Parade | 5 p.m. Friday, Nov. 25 on Sherman Avenue. Marching bands, dancing, music and festive floats.
Coeur d'Alene Resort 35th Annual Holiday Lighting Ceremony | 6 p.m. Friday, Nov. 25, following the Lighting Ceremony Parade, on the front lawn of The Coeur d'Alene Resort. Gather for carols and a countdown to the switch being flipped on 1.5 million lights that will brighten the downtown area, followed by a fireworks display complements of The Resort and the Hagadone Corp.
Santa's Mailbox | Nov. 28 to Dec. 14 at Rathdrum Parks & Recreation, 7851 West Main St., or Rathdrum City Hall, 8047 West Main St. Families can mail a self-addressed, stamped envelope with a letter to Santa through the colorful mailbox and Santa will personally answer each letter.
Bayview Marinas and Stone Ridge Golf Course's sixth annual Tree Lighting Ceremony | 5:30 p.m. Dec. 3 at 34076 North Main Street, Bayview. Everyone is welcome for free chili, hot cocoa, cookies and coffee, with a free present to each child. Timberlake Fire District will collect donations of food and toys in their sleigh. The tree lighting is at 6 p.m.
The City of Hayden's Annual Hayden Lights Parade and Christmas Tree Lighting Ceremony | 5 p.m. Dec. 3 in McIntire Family Park in Hayden. Free, family friendly parade begins at Hayden Ave. and travels along Government Way to Honeysuckle Avenue, with a tree lighting ceremony immediately after the parade.
Rathdrum Parks and Recreations' tree lighting, lighted vehicle parade, and carriage rides | 5:30 p.m. Dec. 3 near City Hall on Main St. The tree lighting ceremony will begin at 5:30 p.m., followed by the lighted vehicle parade at 6 p.m., which starts around John Brown Elementary School in Rathdrum and travels west up Main Street. The long route continues from Main St. throughout the city of Rathdrum. Vehicles register to compete for best lighted vehicle. The parade vehicle entry fee is $5 and all proceeds from registration will go to the Rathdrum Food Bank. Carriage rides will be available starting around 6:45 when vehicles have cleared from Main Street.
Santa Calls | 5:30 to 7:30 p.m. Dec 8. Rathdrum Parks & Recreation will be coordinating phone calls from Santa. Santa, Mrs. Claus, or a helper elf will call each child who completes a registration form by Dec. 6. Specific call times cannot be guaranteed due to Santa's busy schedule, but should be between 5:30 and 7:30 p.m. For more info or to register, visit rathdrum.org/rec.
North Idaho College's Sounds of Christmas​ | 7:30 to 9 p.m. Dec. 10, and 2 to 3:30 p.m. Dec. 11 at the Schuler Performing Arts Center, 880 West Garden Ave., Coeur d'Alene. North Idaho College Music Department's Wind Symphony, Cardinal Chorale and Chamber Singers perform a free concert for the public.
Deck the Homes | Dec 10 and Dec 17 between 4 and 8 p.m. Panels organized by Rathdrum Parks and Recreation will judge home decorations in Rathdrum for prizes in seven categories, including one people's choice. Submit registration forms by Dec. 2 at 5 p.m. to be considered for prizes. For more info or to register, visit rathdrum.org/rec.
Rathdrum Wreaths Across America | 9 a.m. Dec. 17 at the Pinegrove Cemetery, Rathdrum. The Rathdrum Lion's Club is coordinating a wreath-laying ceremony in PineGrove with ceremonies in Arlington National Cemetery, other locations in all 50 U.S. states, at sea, and abroad. Ceremonies will honor, and remember veterans and teach appreciation of service to all who attend. Wreaths are $15 each and can be sponsored through the Lions Club or Wreaths Across America to support another cemetery.
Email holiday event info to jsnow@cdapress.com.
Recent Headlines
---