William "Bill" Allison, 88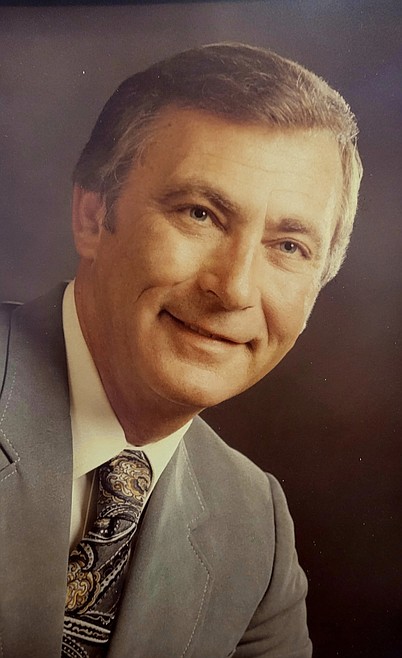 |
November 23, 2022 1:00 AM
William "Bill" Allison passed away peacefully in the arms of Jesus on Nov. 13, 2022, in Hayden Lake, Idaho, with family at his side. He was born in Lakeview, Texas, on July 5, 1934, to Roy E. and Bertha Hill Allison.
He was married to the love of his life, Dayle White Allison, for 53 years. They had three children, Scott, Brian and Kristen. Bill graduated from Santa Maria High School in 1952 and served in the United States Army. He was stationed in Monterey, Calif., where he taught military law.

Bill worked for a short time in the oil field in Santa Maria, but soon found that wasn't his passion. He then got into the glass business, which he made a life career. He owned and operated The House of Glass in Santa Maria, Calif., for more than 25 years. Bill taught his boys the business, which they worked in and successfully ran after he retired. After retiring, Bill and Dayle moved to Hayden Lake, Idaho, where they have resided for 29 years, enjoying boating, golf, tennis, snow skiing and traveling.
He was a member of the Elks Lodge in Santa Maria for many years and, after moving to Idaho, belonged to the Hayden Lake Country Club and Avondale Golf Club. Bill was always a very giving person and had his hand out to anyone who needed help. He was a loving Christian person with a love of God. He always took pride and great care in his home, family and the people he could help.

Bill is survived by his loving wife, Dayle of Hayden Lake; his children: Scott (Michelle) Allison, Brian (Mary) Allison of Santa Maria, Calif., and Kristen (Todd) Fail of Otis Orchards, Wash.; his grandchildren: Eric (Andrea) Allison, Daniel (Danielle) Allison, and Steven (Paige) Allison of Santa Maria, Calif., Braden (Bree) Fail of Spirit Lake, Idaho, and Kylie Fail of Otis Orchards, Wash.; great-grandchildren: Everett, Bonnie, Emmalyn, Owen, Bailey, Palmer, Oaklynn and Isla; his brother, Ray (Carol) Allison of Hurricane, W.V.; and sister, Frances Bennett of Escondido, Calif.
Bill's legacy will live on in the family that so love him and will be greatly missed.
Yates Funeral Home has been entrusted with arrangements. Please visit Bill's online memorial and sign his guestbook at www.yatesfuneralhomes.com
Recent Headlines
---