A peppy start to the holiday season with 'Spirited'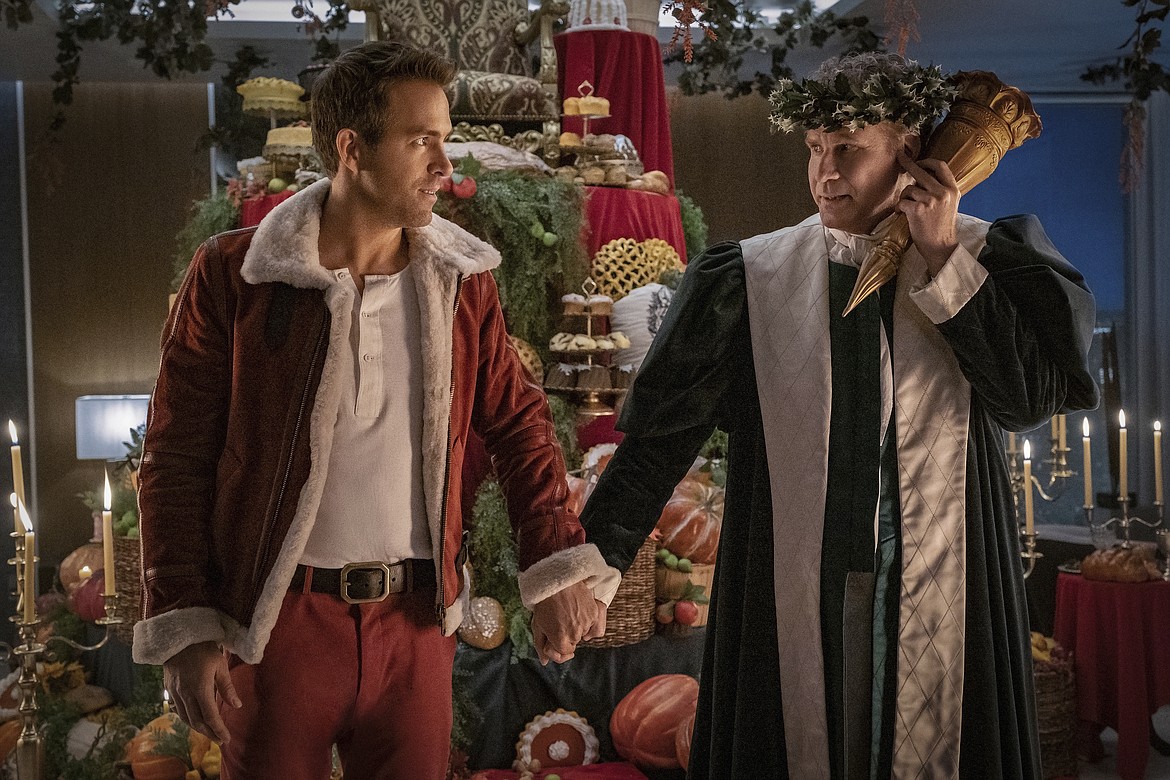 This image released by Apple TV+ shows Ryan Reynolds, left, and Will Ferrell in a scene from "Spirited."
Claire Folger/Apple TV+ via AP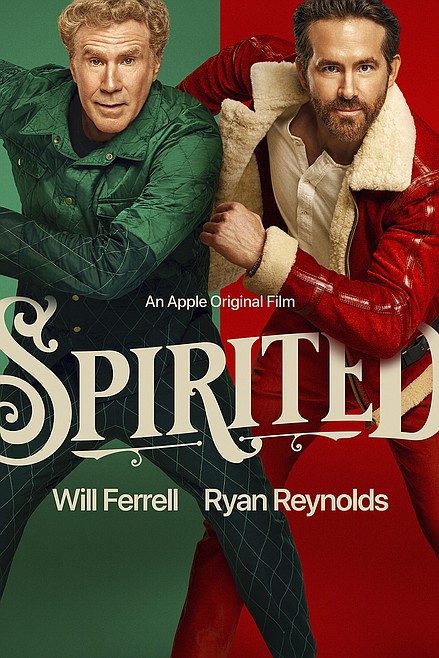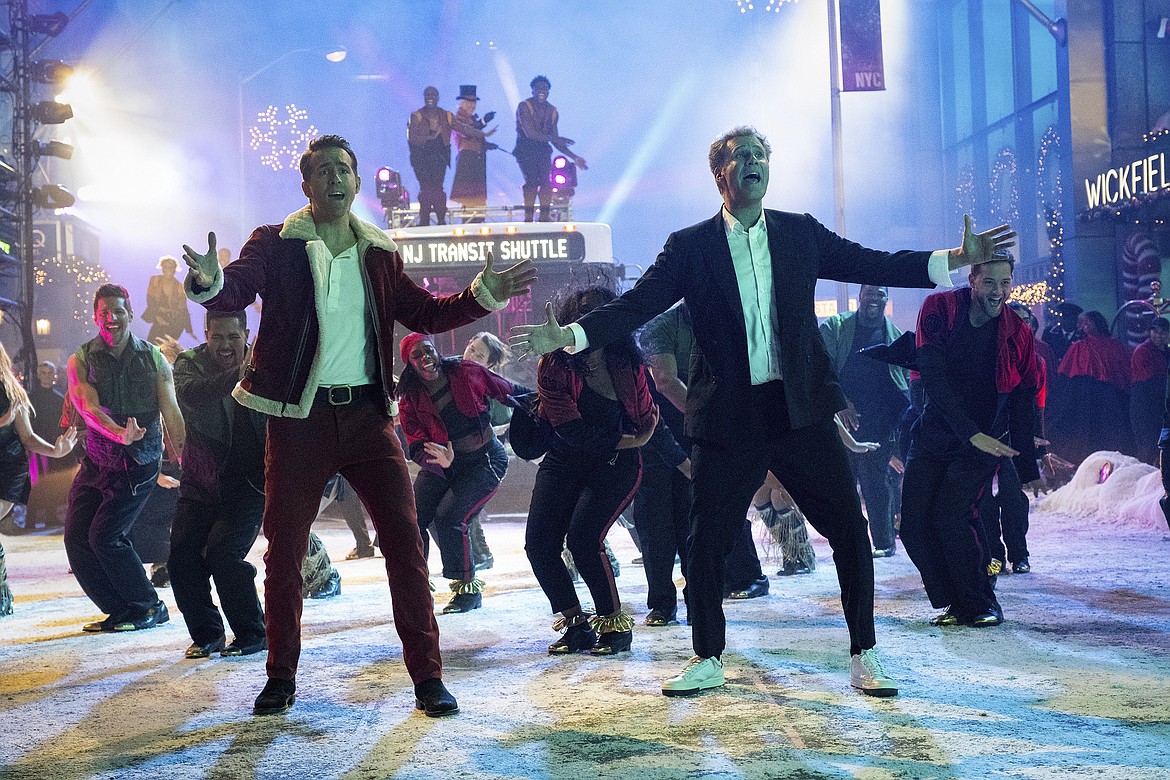 This image released by Apple TV+ shows Ryan Reynolds, left, and Will Ferrell in a scene from "Spirited."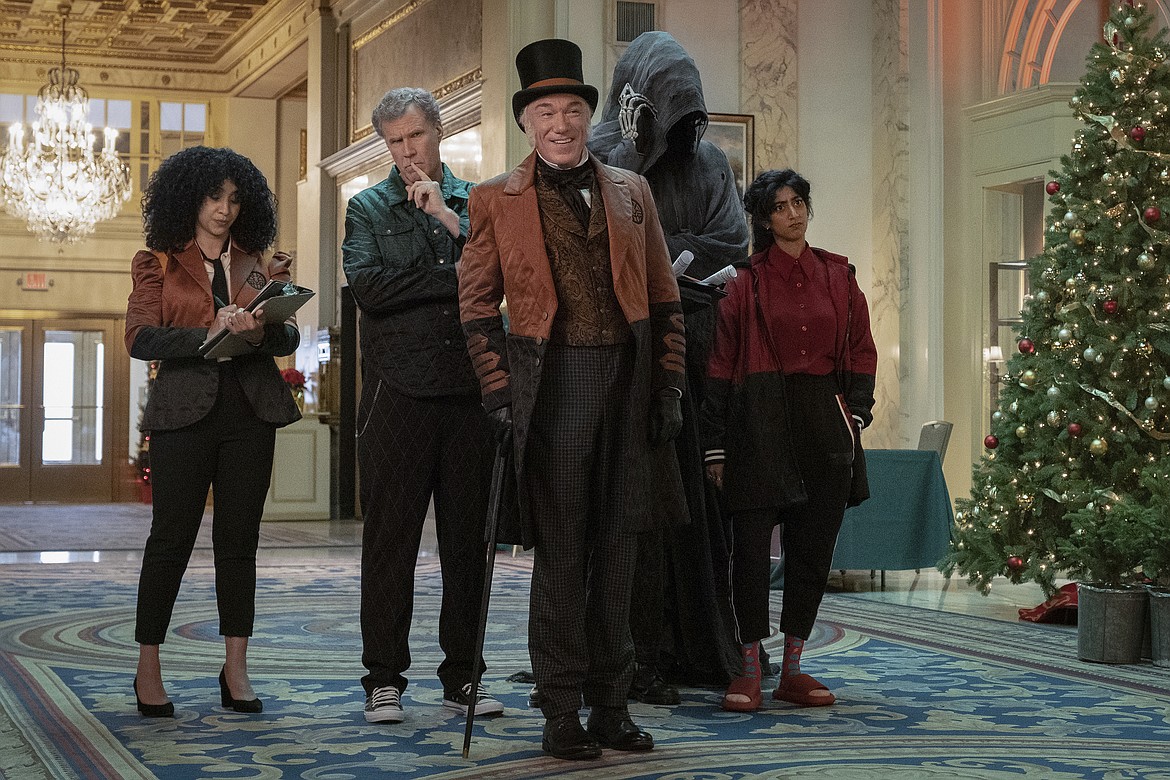 This image released by Apple TV+ shows Loren Woods, from left, Will Ferrell, Patrick Page and Sunita Mani in a scene from "Spirited."
Previous
Next
by
TYLER WILSON/Coeur Voice Contributor
|
November 23, 2022 1:00 AM
Though they almost never go to theaters anymore, new Christmas movies are about as prevalent in America as Amazon boxes and Starbucks cups.
Hallmark releases snow-capped-mountains of new holiday-themed content each year, Netflix uses their lineup to revive stalled careers (hello Lindsay Lohan and Freddie Prince Jr.!) and, Disney Plus, not satisfied with merely a single movie, decided to make Tim Allen's return to "The Santa Clause" franchise a full-fledged limited series.
Now, even Apple TV, despite a much smaller commitment to original movies, entered the holiday fray this year with "Spirited," a full-throated musical comedy starring Will Ferrell and Ryan Reynolds.
Another spin on Charles Dickens' "A Christmas Carol," Apple's "Spirited" at least finds a fresh perspective, focusing its story on the ghostly mechanizations required to haunt the various Scrooges of the world. Ferrell plays the longtime Ghost of Christmas Present, who serves a central role in an elaborate, corporate-like operation in the afterlife. Doing a single Christmas Eve haunt is a year-round job for hundreds of spirits — just think of the research and the elaborate recreations of Christmases-past and ominous ventures into the uncertain future!
Present, feeling a bit disillusioned after literally hundreds of years on the job, takes a shine to this year's haunting mark — smug media consultant Clint (Reynolds), an "unredeemable" because of his propensity and skill for stirring hatred, controversy and division. Operation leader Jacob Marley (Patrick Page) wants to work a safer gig, but Present sees something alluring about attempting the near-impossible.
During the research phase, however, Present becomes smitten with Clint's assistant Kimberly (Octavia Spencer), and, once the haunt starts, he also can't help but bond with Clint, who isn't all that impressed or fearful by his Christmas Eve haunt.
Directed by Sean Anders, who made both "Daddy's Home" features with Ferrell, "Spirited" is surprisingly stuffed with large-scale musical numbers with mostly agreeable original music. The cheesy song-and-dance vibe is an inherent aspect of the afterlife in this movie's world, and the characters often call attention to the silliness with middling effect. After it stops commenting on itself so much, "Spirited" settles fine into straight musical mode, and two of the movie's best songs inject life and even a little soulfulness into the second half.
While certainly not the best vocalists in the world, kudos to the three leads for putting in the full effort here, and, like in 2020's underrated Netflix comedy, "Eurovision Song Contest," it's inherently funny to center large-scale songs around Ferrell and his deliberately-lumbering physicality.
Reynolds' reliable-if-familiar smarm works well enough too, especially as Clint forms an unlikely friendship with Present, and, to be fair, the two funniest musical numbers harness Reynolds' energy to solid heights (especially the "Good Afternoon!" sequence). Spencer gets stuck with a thinly written role, though he's inherently incapable of being unmemorable on screen.
Despite a generous use of extras and some decent set design, "Spirited" occasionally looks cheap, mostly in its use of green-screened backgrounds that appear in any "outdoor-set" sequence. Is filming on location so expensive nowadays that we literally can't have actors appear in the wild? "Spirited" has a $75 million budget and never once deploys natural sunlight. All those Hallmark movies may use the same "small-town village" backlot, but at least Lacey Chabert gets to walk outside occasionally.
• • •
Tyler Wilson is film critic and member of the International Press Academy. He has been writing about movies since 2000, including a regular column in The Press since 2006. He can be reached at twilson@cdapress.com.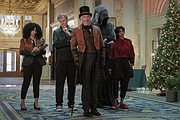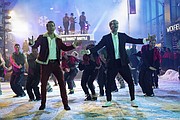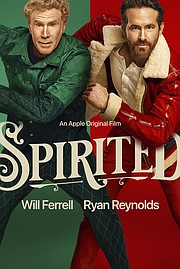 Recent Headlines
---