Maxine Mason, 81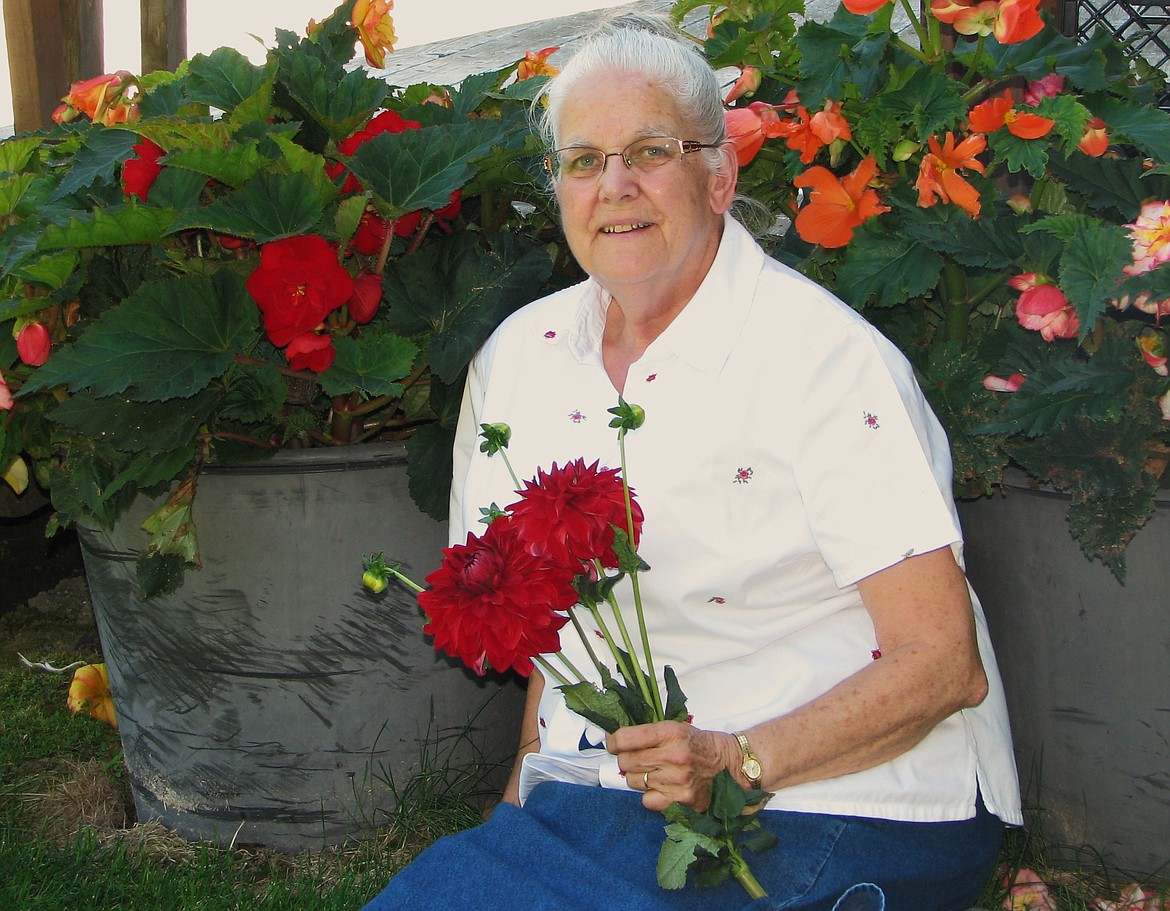 |
November 23, 2022 1:00 AM
Maxine Mason, 81 years old of Post Falls, Idaho, died at home Nov. 18, 2022. Maxine was born April 11, 1941, in Coolidge, Ariz., to Iva Edward Hudgeons and Flay McGill Hudgeons. She spent her younger years in Oregon and graduated from Gresham High School in 1959. She was united in marriage to Leonard Mason on March 7, 1959, in Sandy, Ore.
Maxine and Leonard made their home wherever the U.S. Forest Service sent them. They lived in Oregon, Idaho, Wisconsin and Washington, and finally back in North Idaho for their retirement. Wherever they settled, Maxine made their house a home and a sanctuary for her family. During those wandering years Maxine and Leonard raised three children: Debbie, born in Portland, Ore., Cindy, born in Sandy, Ore., and Larry, born in Gresham, Ore. They moved as a family until 1988, when the children gave Mom and Dad another chance to make it on their own. While living in Wisconsin, they gained two sons-in-law and a daughter-in-law, followed by six grandchildren. Thirty-three years of retirement in Hayden Lake and Post Falls, Idaho, was an appropriate winding down to their years of wandering.
Maxine is survived by her husband of 63 years, Leonard; and her three children: Debbie (Doug) Yuds, Cindy (Bill) Hodgeman and Larry (Peggy) Mason. She is further survived by her grandchildren: Connor and Nathan Yuds, Kiah Hodgeman and Antara Mason; as well as many friends and extended family members. She was preceded in death by her parents and six siblings, as well as two grandchildren: Jessica Hodgeman and Tandi Mason.
A viewing will be held from 10–11 a.m., Monday, Nov. 28, 2022, at Yates Funeral Home – Hayden Chapel, 373 E. Hayden Ave., Hayden, Idaho, with the funeral at 11 a.m. A graveside service will follow at Coeur d'Alene Memorial Gardens (7315 Government Way, Coeur d'Alene, Idaho). A luncheon will be served at Yates directly after the graveside service.
The family would like to thank the compassionate staff at Hospice of North Idaho. Donations may be made to Hospice of North Idaho, 2290 W. Prairie Ave., Coeur d'Alene, ID 83815 (www.hospiceofnorthidaho.org)
Please visit Maxine's online memorial and sign her guestbook at www.yatesfuneralhomes.com
Recent Headlines
---