The exhausted dad: Loyalty to the discount tree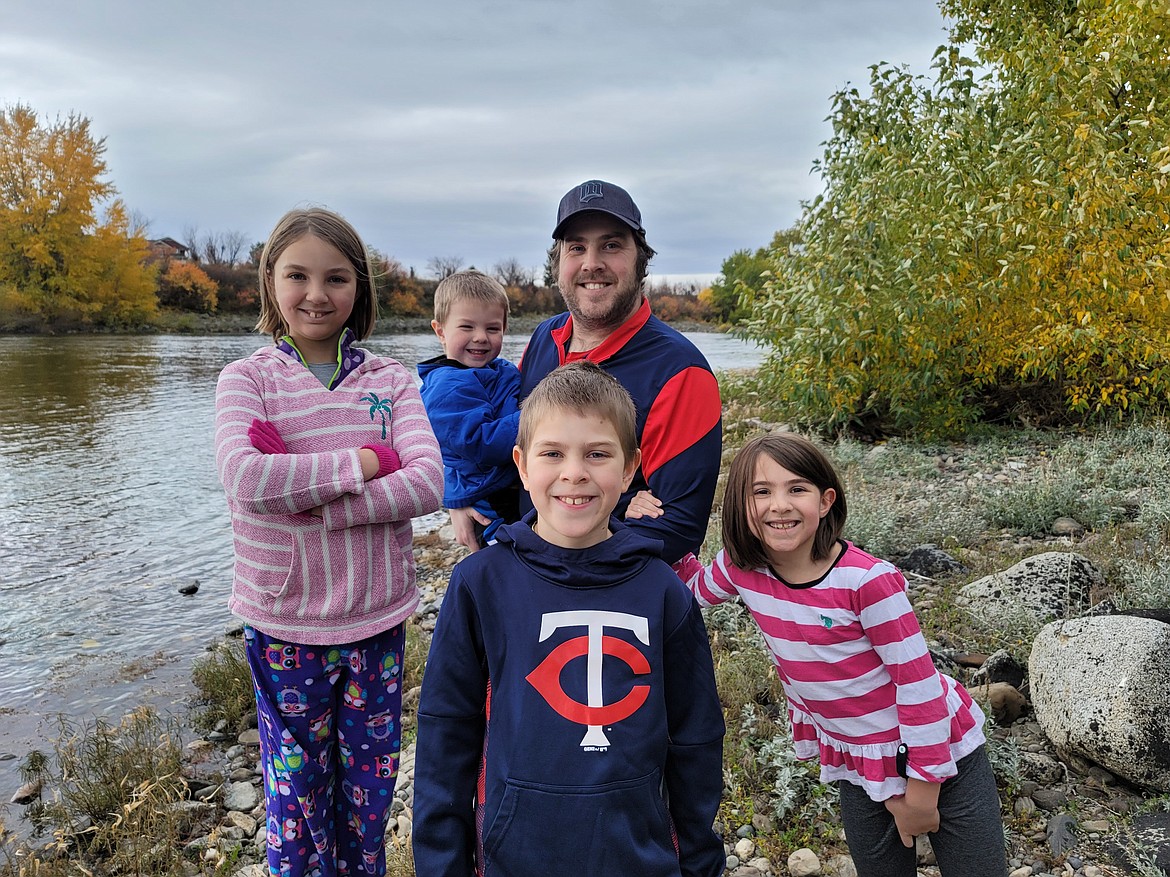 by
TYLER WILSON/Coeur Voice Contributor
|
November 23, 2022 1:00 AM
Every November for the past 10 years I've asked myself the same question: "Should I buy a new Christmas tree?"
My current tree dates back to 2003. It was my second year at college in Moscow, and I wanted a tree for my apartment (I lived in the dorms the first year and barely had room for clothes, let alone a fake flora).
While visiting Coeur d'Alene one weekend I went to Target, where I bought a "six-foot" artificial tree for $16.99. What a deal!
I put "six-foot" in quotations because, well, technically the lanky top branch can be folded out by a foot-and-a-half to reach that height, but if you do so the branch isn't strong enough to hold a star or angel. So you bend that branch over a couple times if you want to keep your tree-topper upright. For display purposes, let's call it a touch over five feet.
Fun fact about that first year with the tree in Moscow: I put it up near the front door in November, and it stayed up until June the next year. My roommate and I thought it was funny… for a while. By spring, we knew it was pathetic, but, ah, behold the stubbornness of youth.
It isn't a particularly "full" tree. You can see the rod in the middle from all angles unless you essentially devour the tree with lights, tinsel and a few hundred ornaments. But that's OK, because as my wife and I started having kids, we grew a hefty collection of tiny-handmade treasures you can dangle in front of the giant gaps that the stiff, brittle plastic pine needles can't hide.
The tree sheds like crazy too. Plastic needles everywhere. I thought the purpose of owning on artificial tree was to avoid such a mess.
Oh, and the base pieces don't slide into the center rod easily. I wear gloves when I lock them in now because I've gashed myself multiple times trying to get the stupid pieces into their slots.
After almost 20 years with this $16.99 tree, I think I'm finally ready for an upgrade. Too many ornaments to hang. Too many plastic needles from the old tree lost over the years. Too many injuries.
I told my kids last weekend I wanted to go buy a new tree… something fuller that tops seven feet, or at least seven feet according to the box. Anything that displays above six feet will suffice.
Three of my four kids cheered. My 8-year-son, however, screamed "Nooooooooooo!" before holding back tears.
"We don't need a new tree! We have a tree! It's a perfectly good tree!" he said.
Once he said that, I too started to feel like I needed to defend our old tree.
"Yeah, I mean, that's true! There's nothing wrong with our tree! Why spend money on a new tree when we have this EXCELLENT tree?" I said.
My 8-year-old cheered and the other three moaned.
After a day or so of contemplation, I decided that I at least wanted to look at some new trees. So I went to the only place I know that sells Christmas trees (Target) and searched around for something fancy. I'm a grown adult with children, so I'm definitely out of the $16.99 range. Let's splurge and go for something in the $30 range!
Man, I don't know if it's inflation this year or from the last 20 years, but prices on trees do NOT start at $16.99 anymore.
All the new trees had twinkle lights already on them too. Why? I have lights! In fact, I own several strands of lights that, sure, contain long segments where the lights don't actually work, but when you fold them over and use multiple strands it looks totally fine!
Then I started feeling the guilt again. Our tree is perfect! We don't need a high-falutin pre-lit tree! How dare you, Target, for thinking you're somehow better than me and my $16.99 tree!
I went home and told the kids I couldn't find a new tree worthy of our home. My 8-year-old cheered and the other three griped and slandered our tree for the rest of the afternoon.
Two days later, I came home to find a giant box sitting in our living room. It contained a seven-foot, pre-lit tree from… gasp… Home Depot. What happened to Target's exclusivity on the market!?
My wife said she got a good deal on it and couldn't pass it up. All four kids, including my 8-year-old, seemed excited about it. I'm just thinking about our poor old tree sitting out in the garage, freezing his needles off and counting down the days until he'll come into the warm house… a day that will now never come.
As long as "good deal" means somewhere in the vicinity of $16.99, I suppose I'll learn to live with it.
• • •
Tyler Wilson is a freelance writer, full-time student and parent to four kids, ages 5-11. He is tired. He can be reached at twilson@cdapress.com.
Recent Headlines
---