THE CHEAP SEATS with STEVE CAMERON: Maybe Geno isn't a one-year stopgap after all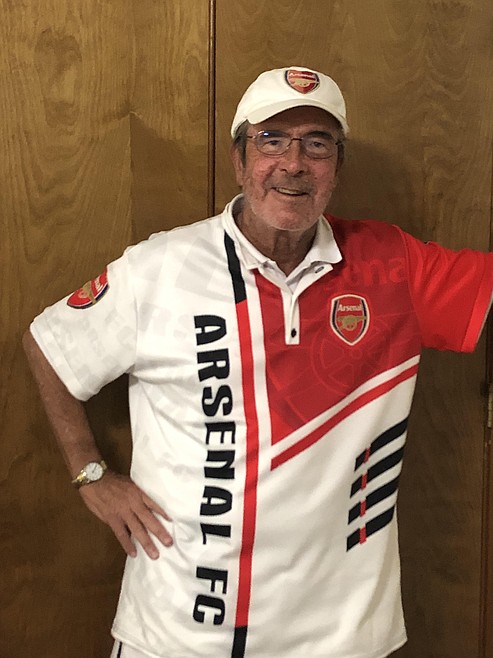 |
November 23, 2022 1:20 AM
There's no question ...
The Seahawks have a quarterback dilemma.
No, it's not about quality or production — we're talking about what happens with team leader Geno Smith after this season.
You have to assume that the Seahawks, who resume their chase for the NFC West title on Sunday against the Raiders after that much-needed bye week, want Smith back and running the offense in 2023.
But on what sort of contract?
And for how long?
Smith is 32, but since he's mostly been an unused backup since his days with the Jets in 2014, Geno hasn't taken seven or eight years of weekly beatings.
There aren't as many miles on that body as you'd expect for his age — and, in fact, one of the surprises in Smith's outstanding season so far has been how agile and athletic he's been.
So, essentially, you have a quarterback who is in great physical shape and can burst out of the pocket when necessary, but who has all those seasons of NFL savvy (including four years in Seattle).
What happens now?
Crazy as it sounds …
Is this the beginning of the Geno Smith Era with the Seahawks?
YES, WE'VE heard from Pete Carroll that he's trusted and admired Geno all along.
Pete hasn't come right out and said that the decision to unload Russell Wilson was made easier by his faith in Smith.
But let's say that's true, and that Carroll (backed by GM John Schneider) was perfectly comfortable rolling with Geno if they pulled the trigger on that blockbuster deal with Denver.
Let's even assume they guessed how good Smith actually would be, tossing 17 touchdown passes against four interceptions through 10 games, and leading the entire NFL with a 72.8 completion rate.
If they did suspect such a spectacular coming-out party from their longtime backup (making just over $3 million this year, with incentives that should push him to $7 million), then they HAD to know it would cost a lot of money to keep him around through 2023 and beyond.
Remember, Seattle finally will have Wilson's $26 million in dead cap money off the books next year.
It was assumed in most quarters that the Hawks would no longer be on the hook for a super-expensive QB — which has become Denver's problem (and sheesh, what a nightmare).
It's considered the magical formula in the NFL to leap into Super Bowl contention with the quarterback on a rookie contract, the awesome draftee who becomes sensational in his second season and frees up money to be spent surrounding him with talent.
And yet …
Here are the Seahawks (6-4 in what most people guessed would be a lost season), rocking along with quarterback in his early 30s — a player with the arm and legs of a young buck, but sitting on a one-year deal and perhaps looking at free agency after 2022 winds down.
Once this season is over, the rubber's gonna meet the road.
Seattle will have to pay Geno Smith, big-time, to keep him running the show.
The Seahawks CAN use a franchise tag on Geno (twice, in fact), but league sources suggest the tag figure for a QB will be about $31.5 million for 2023 — and it certainly will rise the year after that.
Gulp!
DO THE Seahawks want to work out some kind of deal with Smith, basically handing him the quarterback job for three or four years?
A four-season contract, which would take Geno to age 36 (no longer outrageous for physically healthy QBs), would cost them around $140 million — or roughly $35 million annually.
There are some caveats here, some reasons why Seattle may not want to rush into an arrangement like that.
For one thing, Smith almost surely has considerably more value to the Seahawks than he would to the rest of the league as a free agent.
Playing that hand, Seattle might get away with giving Geno the security of three or four years, but holding the annual salary to around $25 million.
No doubt, Smith's agents would counter that the franchise tag is over $30 million, so let's start there.
There are a couple more tweaks to this thing …
As well as Smith has played — nobody is arguing that point — he hasn't had any opportunities to actually "win games" as a fourth-quarter star.
The Seahawks likely have talked to Smith's folks about the future, but I'd be shocked if they jumped into a deal without seeing more of "two-minute Geno" — a guy who can steer a team to a winning touchdown or field goal under time pressure.
ALSO, WE know that Schneider is something of a quarterback savant — a GM who identified both Patrick Mahomes and Josh Allen before they were drafted, but was hamstrung by the presence of Wilson.
Schneider and Carroll may suspect, with all the picks they have available (and Denver's getting higher by the week), that they can find their next franchise QB in the draft.
The plan in that scenario would be to let Smith play and teach at the same time — as Kansas City did with veteran Alex Smith and the rookie Mahomes.
If they wanted to go that route, then they might use the franchise tag on Geno (for one season or two, as needed), and then see what they've got.
It's a complicated puzzle, because quarterbacks eat up so much of a team's cap room.
If you have a $40 or $50 million QB, you'd better make some fantastic, outside-the-box additions (like corner Tariq Woolen) to fill several other key positions.
The argument against THAT fear, in the Seahawks' case, was a fantastic haul in the '22 draft — with lots of picks coming again next year.
Hey …
Maybe Geno Smith, no matter the price tag, is the guy to lead that band.
Email: scameron@cdapress.com
Steve Cameron's "Cheap Seats" columns appear in The Press four times each week, normally Tuesday through Friday.
Steve suggests you take his opinions in the spirit of a Jimmy Buffett song: "Breathe In, Breathe Out, Move On."
Recent Headlines
---