ADVERTISING: Advertorial — The passing of an icon, a visionary and a friend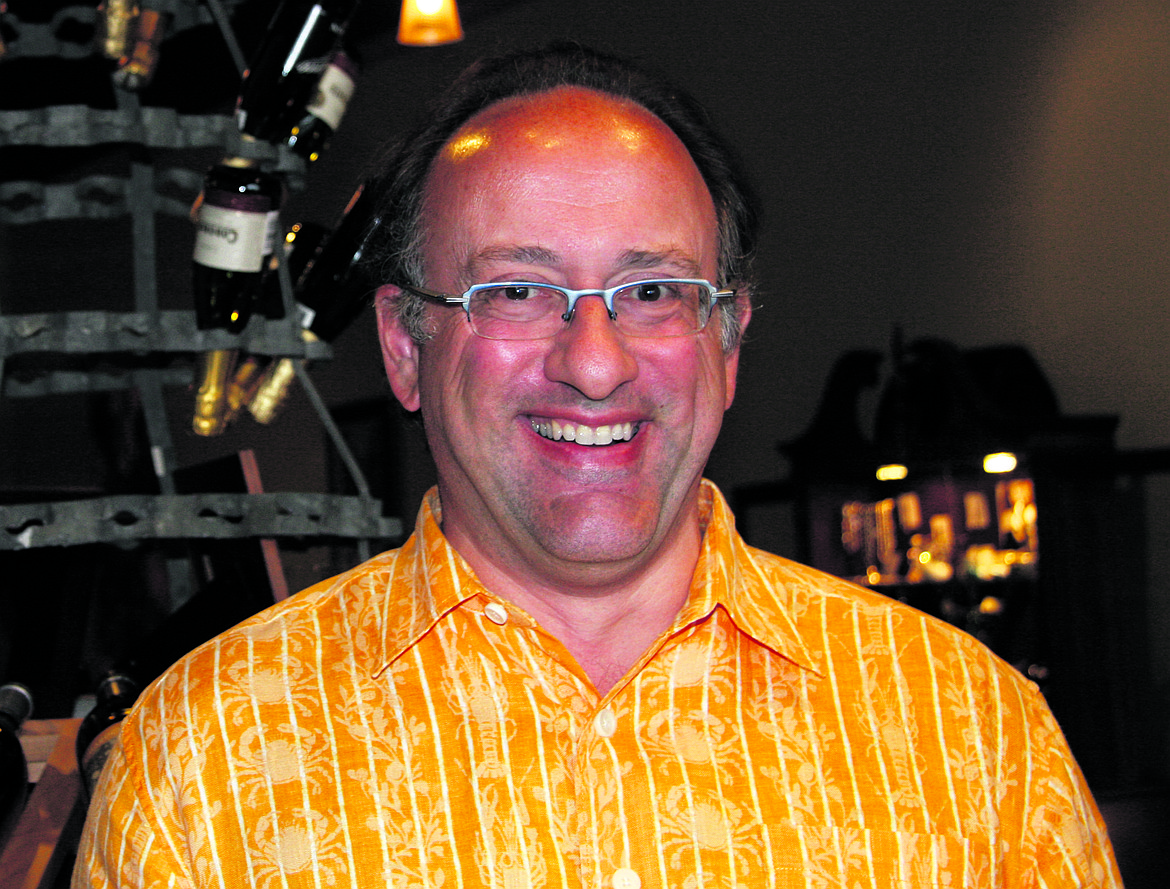 by
GEORGE BALLING/the dinner party
|
November 23, 2022 1:00 AM
A couple of weeks ago while we were away on vacation we learned of the passing of Allen Shoup. We picked up the sad news from one of the industry newsletters we receive. If you don't recognize the name, you almost certainly will know of some of his many accomplishments. I first met Allen somewhere around 16 years ago. I had been working in Seattle on a consulting gig when we were in the formative and planning stages of opening The Dinner Party.
I was flying from Seattle back to the Santa Rosa airport. I was seated next to two gentlemen who were headed to Sonoma County for a vacation. The gentleman next to me struck up a conversation about what I did, and the reason for me to be on a flight into Santa Rosa, not quite the destination it is today. I explained and finished with the part about Mary and I preparing to move to Coeur d'Alene and open a wine shop. The gentlemen, whose name I can no longer recall, turned to his traveling mate and said "Allen, did you hear that this young man is going to open a wine shop in Coeur d'Alene?" To this day I remember Allen's response word for word, "Well did you tell him what I am working on?" And then, "let me change seats with you."
For the remaining hour and a half of the two-hour flight Allen did just that. He explained to me his vision and plan for Long Shadows Winery. He laid out in great detail the opportunities for the Washington wine industry, and that someday Washington wine would be viewed on par with the best wines in the world. He was going to be part of accomplishing that by bringing the best of the best of winemakers from around the globe to work with Washington grown wine grapes setting each up to work specifically with the varietals they worked with in their home countries. Names like Michelle Roland, Philippe Melka, Randy Dunn and others totaling 9 in all were involved all due to Allen's unique vision for Long Shadows and his passion for Washington wine and the industry in general.
Wines like Pedestal, Chester Kidder, Poet's Leap, Sequel Syrah, and the other five totaling nine were all part of the original design. While the wines garnered great critical acclaim right out of the gate, which was so richly deserved Allen took it one step further. While the caliber of the wines was critical to him, he added on some of the most beautiful packaging and label art anywhere in the business. His label designs with the help of some very talented wine label designers won as many awards as the wines themselves.
Like everything he did the winery production facility was state of the art. On every visit I made to the winery every inch of the cellar was impeccably clean. Attached to the winery was and is a lovely tasting room adorned with a museum class collection of Chihuly glass that remains to this day nothing short of breathtaking.
Over the years of owning the shop, we were in frequent contact with Allen, and I was always honored that a phone call or email never went unanswered. We arranged for many of you to visit the winery for tastings and tours, and reviews of the Long Shadows' gracious hospitality were universally flattering. When Mary and I would travel to Walla Walla the "show" at Long Shadows was always impressive. Each time we talked with Allen his first question was always how the shop was doing, and if he could help in any way. I will miss him dearly.
Allen started his wine career as so many from Washington do with Chateau Ste. Michelle where he worked his way up to the pinnacle of the organization before leaving to pursue his dream of world class winemakers working with Washington grown grapes. His many successes at doing just that with Long Shadows was remarkable. Allen was 79 when he died.
• • •
George Balling is co-owner with his wife, Mary Lancaster, of the Dinner Party, a wine and gift shop in Coeur d'Alene by Costco. The Dinner Party has won the award for best wine shop in North Idaho twice, including for 2018.
George is also published in several other publications around the country. After working in wineries in California and judging many wine competitions, he moved to Coeur d'Alene with Mary more than 10 years ago to open the shop.
You can also follow us on Facebook at facebook.com/#!/dinnerpartyshop or visit www.thedinnerpartyshop.com.
Recent Headlines
---