Julie Ann Chadderdon, 64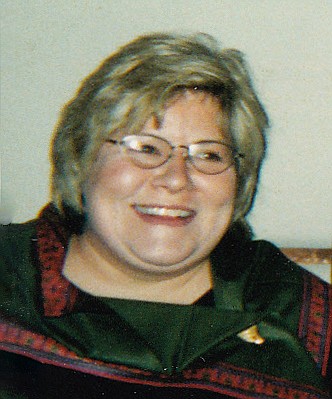 |
November 22, 2022 1:00 AM
Julie Ann Chadderdon was born on September 20, 1958, in Sidney, Montana. Her family moved to Coeur d'Alene, Idaho in 1964. Julie fought an 11-year battle with heart disease. Julie passed away on November 1, 2022.
Julie graduated from Coeur d'Alene High School in 1976, followed by 2 years of college at the University of Idaho. During summer break, she took a summer job working with her best friend at the Girl Scouts of America Summer Camp, working in the kitchen, where their team became known as "Spic & Spam" that summer. Julie worked in the Travel Industry, she also owned and operated Whims, a novelty gift store in downtown Coeur d'Alene. Then joining the family-owned flooring business, Carpet Center.
Julie was very active in volunteering her time in the Coeur d'Alene community. Her true joy came with her volunteering for Tesh's summer program at Farragut State Park. Julie's love for dogs, gave her the opportunity to Foster Boxers for the Northwest Boxer Rescue Program. Julie spent several years in politics, during her time, serving as a local precinct chairman, plus a region representative. Julie was an active member and became very involved in organizing Vice President Dick Cheney's visit to North Idaho. Julie was a Charter member of Kootenai County Republican Women. She went on to serve as the State President of the Idaho Federation of Republican Women for two years. In 2011 she was asked to Substitute as a legislator in District 4, during the legislative session.

Julie's true passion was her love of travel, starting with her joining a group of students from Spokane with the People-to-People Student Ambassador Program. This created her love for traveling the world. Julie was able to travel to five Continents, where her top favorite countries that she visited several times were Ireland and Italy. While traveling she was interested in Art Museums, with the love for Italian Blown Glass.
Julie is survived by her mother, Marjorie Chadderdon; brother, Douglas (Deidre) Chadderdon; sisters, Jan (Brian) Olsen of Wickenburg, Arizona, and Jodi (Jeffrey) Anderson as well as nine nieces and nephews and five great nieces and nephews. Julie is preceded in death by her father, Keith Chadderdon.
Services for Julie will be at a later date, Memorial contributions can be made to the American Heart Association-National Center (7272 Greenville Avenue, Dallas, Texas 75231) or Tesh Inc. (3327 Industrial Loop, Coeur d'Alene, Idaho 83815)
Yates Funeral Home has been entrusted with the final arrangements. Please visit Julie's online memorial and sign her guestbook at www.yatesfuneralhomes.com
Recent Headlines
---