THE CHEAP SEATS with STEVE CAMERON: U.S. men add to the mess in Qatar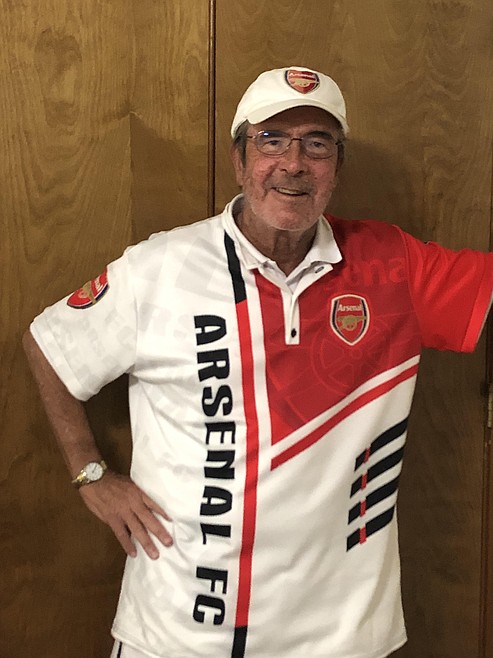 |
November 22, 2022 1:10 AM
Eight years later, and …
The United States still can't get the hang of closing out a critical soccer match.
Hate to say it, but maybe we just aren't very good at this stuff.
Monday's gut-punch 1-1 draw with Wales was the USA's 10th straight failure to defeat a European side in the World Cup.
This one really hurt, because a 1-0 victory was there for the taking — courtesy of a brilliant first-half goal set up by Christian Pulisic and scored by Tim Weah.
Wales pressed harder in the second half, as everyone knew they would, but the Welsh (other than Gareth Bale) looked like a fairly toothless group.
Until the trap door sprung open in the 82nd minute — as it frustratingly continues to do — American keeper Matt Turner had been forced into just one legitimate save, tipping a header over the bar.
There was no real reason the U.S. shouldn't have shut up shop and seen this doggone thing to the finish.
But of course, yeah …
That old trap door.
THE DRAW actually wouldn't have felt so yucky if Bale or one of his pals had lashed in a 30-yard wonder strike, or if the Welsh had converted a gorgeous three-pass move.
Nope.
Once again, we hit the self-destruct button for no particular reason, other than it's what we do.
Center back Walker Zimmerman, perhaps terrified just at the prospect of Bale being in the penalty area and deciding that was WAY too close to danger, paid no heed to the fact that Bale was facing away from goal.
Even the Welsh magician couldn't produce a miracle from there.
Zimmerman, though, suffered that sudden moment of panic that always seems to strike an American player at the worst possible time.
For no reason at all, Zimmerman launched himself at Bale and went straight through the back of him.
Penalty.
All day and all night long.
Nailed-on penalty, as the Brits like to say.
You KNEW what would happen from there, as Bale blasted his penalty kick so hard into the upper right-hand corner that Turner — who guessed correctly and lunged that way — got a palm to the ball and almost had his arm taken off.
It was Bale's 41st goal for his country, most of which seem to have come like this — to win or tie a game.
Ironically, he'd been a peripheral figure throughout the game, offering no threat at all.
Nah, we had to go hand him one on a plate.
That tying goal seemed to take the wind out of American sails, too.
Things could have gone from disappointing to catastrophic.
After dominating most of the game, suddenly we looked to be hanging on, as numerous players suffered cramps and Wales had the better of a few half-chances at either end through an endless 11 minutes of injury time.
If you're looking for a silver lining, the U.S. has advanced out of the group stage in each World Cup in which it has managed a win or draw in the opener.
Cuddle up with that.
MOREOVER …
You could have had a much worse time, especially if you'd spent a trillion dollars traveling to Qatar, finding out that your $3,500-per-night hotel room was actually a tent — and then discovering that FIFA and the local authorities had screwed up your tickets.
Thousands of fans missed their nations' games on Sunday and Monday because of "malfunctions" in ticket access.
Couple that with the Qataris' decision — just two days ahead of the tournament — that beer would be banned from stadiums — and there might be a spectator rebellion before this ill-conceived World Cup final runs its course.
Obviously, there is now some question how long the United States will remain around to participate.
The Yanks must finish second (at least) among Group B's four teams to advance to the tournament knockout stage.
England, which pummeled Iran 6-2 earlier on Monday, seems like a cinch to win the group, with the U.S., Wales and the Iranians battling for the runner-up spot.
Now we turn to the USA vs. England on Friday, and a loss in that one means that we'd be rooting for the Brits to flog Wales (whom they dislike enough to wish it) while we dispose of Iran (who dislike us even more).
If Zimmerman simply resists that needless foul against Wales, we're through the group simply by disposing of Iran.
Now, however …
It's going to be as dicey as getting tickets into the proper hands at the correct venues.
Ah, at least we can have a beer while we sweat it out.
Not at the World Cup, though.
Email: scameron@cdapress.com
Steve Cameron's "Cheap Seats" columns appear in The Press four times each week, normally Tuesday through Friday.
Steve suggests you take his opinions in the spirit of a Jimmy Buffett song: "Breathe In, Breathe Out, Move On."
Recent Headlines
---