Candice Rose Kemmer, 37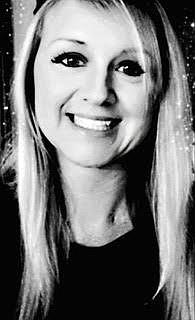 |
November 22, 2022 1:00 AM
Candice Rose Kemmer, 37, Beulah, after an 8 year battle with cancer, went to be with the Lord on November 19th, 2022 at the Sanford Hospital in Bismarck, ND. She was born May 13th, 1985, in Coeur D' Alene, Idaho to parents D Dean Kemmer and Chrystal D Kemmer (Montee).
Candice graduated high school from North Idaho Christian School. Following graduation, Candice attended dental assistant school at Apollo College. Candice married her High School sweetheart, Travis Cramer and they celebrated 20 years together. Candice was employed by the USPS in Rathdrum, Idaho where she delivered mail for 7 years. She became a homemaker to her sons and husband after the move to North Dakota. Candice was very involved in the local Church at Prairie View Church of God. She also founded a cancer awareness and support group called the Cancer Fighters Group. Candice loved animals and enjoyed horse back riding, snowmobiling, dirt biking, the great outdoors, camping, and was very adventurous. She loved time with her family and friends.
Candice was truly a light to anyone who knew her. Her love for the Lord shone brighly and her kind and loving spirit was always warm and welcoming. She was a supportive and loving wife and an exceptional mom. She was an encouragement to everyone around her and was selfless, genuine, and full of grace.
Candice was predeceased by her Grandparents Chester and Marie Kemmer and her Uncle Shawn Montee. Surviving in addition to her husband Travis Cramer, are her sons Dawson and Sawyer residing in Beulah, ND, her father Dean (Deanna) Kemmer, mother Chrystal Kemmer, sister Krissy (Joe) Ayad and nieces Adriana and Lana, her brother, Colton (Brooke) Kemmer, Grandparents John and Jenny Montee, in-laws Mary (John) Walton, Mike Cramer, Riley Jay and John (Kayla) Cramer and best friend Michelle Fritz and the Fritz family.
A service remembrance will be held by Pastor Justin, Tuesday, November 22nd, at 10:00am at Prairie View Church of God in Beulah, ND as well as Saturday, November 26th, 2022 at 11:00am at the English Funeral Chapel in Post Falls, Idaho by Pastor Aaron Mead. Her burial will take place at the Evergreen Cemetery in Post Falls, Idaho. Those who wish to remember Candice in a special way may contribute to the family directly.
Recent Headlines
---