Thanksgiving Day weather history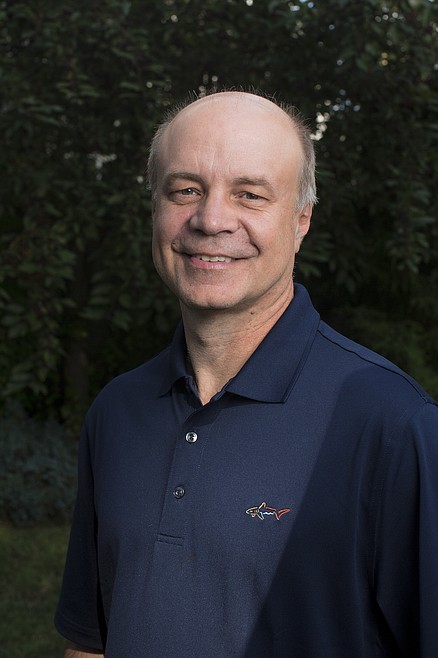 Randy Mann.
JAKE PARRISH/Press
|
November 21, 2022 1:07 AM
The weather since Nov. 7 has felt more like January. According to Cliff's records, this is certainly one of the most intense early-to-mid November cold waves in history across North Idaho. The average high temperature since that date has been a bone-chilling 33 degrees, compared to a normal of 45 degrees. Last Friday, the high in Coeur d'Alene was only 29 degrees. Morning lows around the region dipped into the single digits, as Athol dropped to 5 degrees and Hayden was 9 degrees. Northwest Coeur d'Alene went down to 12 degrees, but it was 8 degrees at Dalton Gardens.
Despite the chilly weather, it has been mostly dry over the last week. However, we did pick up 0.2 inches of snow Nov. 17, which took our seasonal snowfall total to 7.3 inches.
The frigid weather pattern will finally break as temperatures are expected to warm into the mid-40s by Thanksgiving. In terms of moisture, there is the chance of rain or snow showers at times over the holiday weekend.
During the late November through early December period, the long-range computer models are forecasting the weather to become more active once again across the northwestern portion of the country. The air mass also looks cold enough to have periods of snow in the lower elevations across the Inland Northwest, which means plenty of new snow for the higher mountains. It's also possible that we could have periods of rain mixing in with the snow during that time in the Spokane and Coeur d'Alene region.
These storm systems may be strong enough to produce some much-needed rainfall southward into at least central California. Despite some recent moisture, drought conditions still prevail across the Golden State as the 20-year-plus "megadrought" continues.
Cliff and I hope that everyone has a safe and happy Thanksgiving. The holiday has been observed every fourth Thursday since 1942, so it's arrived as early as Nov. 22 and as late as Nov. 28.
According to the U.S. National Archives and an article from www.cleveland.com, President George Washington declared Nov. 26, 1789, as a day of Thanksgiving, our first official Thanksgiving. From 1790 through 1862, various sitting presidents declared Thanksgiving on various days scattered throughout the year. Then, in 1863, President Lincoln declared Thanksgiving to be observed on the last Thursday in November. This policy remained in effect until 1939, when President Roosevelt moved Thanksgiving to the second-to-last Thursday of November. In late 1941, President Roosevelt and Congress established that the fourth Thursday of November would be Thanksgiving Day, a tradition that still exists today.
Looking back at the records for Coeur d'Alene, the most frigid Thanksgiving Day was Nov. 28, 1985, with a low temperature of -2 degrees. The afternoon high was only 22 degrees that day. By contrast, the warmest Thanksgiving was five years ago on Nov. 23, 2017, with a high of 60 degrees. The wettest Thanksgiving Day was back Nov. 24, 1960. A strong storm dumped 1.25 inches of precipitation in Coeur d'Alene on that date. In terms of snow, there was 3.7 inches measured on Nov. 25, 2010, which was the snowiest Thanksgiving in Coeur d'Alene, based on climatological records. Last year, our high was 43 degrees and we had 0.2 inches of snow, which officially made it a White Thanksgiving in the region.
Across the U.S., there have been some storms on Thanksgiving that were nothing short of wild. According to www.alamanc.com, there was "The Great Appalachian Storm" on Nov. 24-25, 1950. This massive storm hit the northeastern portions of the country with wind gusts of 83 miles per hour at Albany, N.Y., resulting in extensive wind damage. That same region was hit with the Thanksgiving Snowstorm on Nov. 24-25, 1971. Heavy snows began a day prior to Thanksgiving, but nearly 2 feet of snow fell on Albany. Some areas picked up over 30 inches that stranded many travelers trying to get to their destinations.
On Nov. 26-27, 1983, "The Great Thanksgiving Blizzard" hit Denver, Colo. Nearly 22 inches of snow fell in 37 hours, causing the airport to close for a full day, as over a foot of snow was on the runways.
Amazingly, there was a hurricane that hit Hawaii in late November in 1982. Nov. 25 was Thanksgiving Day in 1982 as the Category 1 storm, called Hurricane Iwa, caused widespread damage to the Hawaiian islands of Ni'ihau, Kaua'i and O'ahu when it passed near the region Nov. 23. Wind gusts were over 100 miles per hour, but there were estimates of winds gusts of over 120 miles per hour. Over 20 inches of rain were reported from the Intake Wainiha 1086 site in Kaua'i. There were also reports of rare tornadoes in O'ahu. Total damage was $312 million, which is nearly $900 million in 2022 dollars.
Happy Thanksgiving!
• • •
Contact Randy Mann at randy@longrangeweather.com.
Recent Headlines
---