James Dale Pass Sr., 59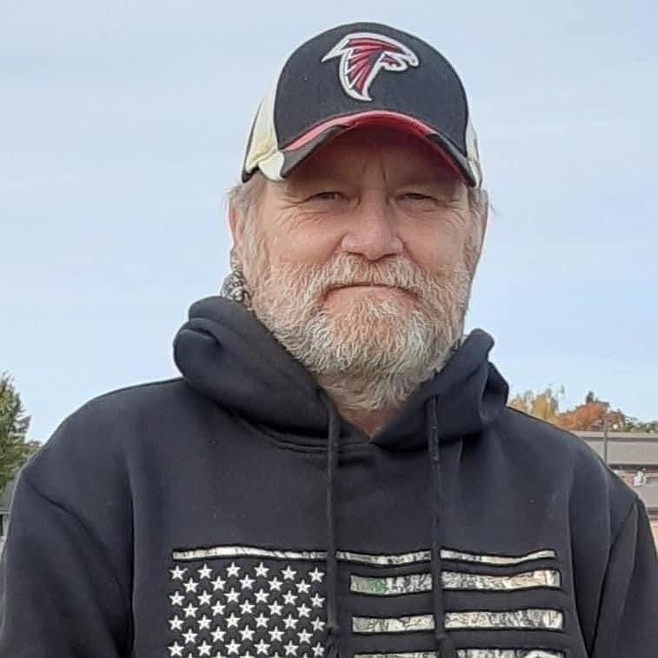 |
November 19, 2022 1:00 AM
James Dale Pass Sr., 59, passed away peacefully with family by his side Nov. 9 in Coeur d'Alene, Idaho. He was born July 4, 1963, in Newport Beach, Calif., to James E. Pass and Patricia M. (Garten) Pass.
On Nov. 26, 1990, he married Kelley Rutherford in Meade, Kan. Out of this union they became a family of seven. Jim and Kelley later divorced, but still remained friends. On Oct. 31, 2001, he began his life with Denise Shear, with whom he remained until his passing.
Jim was a very devoted father, grandfather, brother, son and uncle. He was the protector of his family. He absolutely adored his children and grandchildren. None of his family ever had to doubt the love Jim had for them. Jim took much pride in coaching his kids in all of their sports. He especially loved playing baseball and golfing. He loved barbecuing and cooking for all of his friends and family. Fishing and karaoke were some of his favorite pastimes. He ultimately just loved spending as much time with his loved ones as possible. He definitely left a lasting impression on anyone he met.
James is proceeded in death by his father, James E. Pass, niece Lillie M. Campbell and brother-in-law Billy M. Johnson.
Survivors include, his wife, Denise Shear, children Joshua Munsey (Chelsea), James Dale Pass Jr. (Shelby), Jacob Pass, Kyra Pass, Kyndra Pass (Raeff), step-children Krystle Mohr (Jackson), Cara Bolt (Jeremy) and Tiffany Shear (Tanner), grandchildren Kadience, Kimberlyn, James, Jaxon, Maddox, Jayde, Amelia, Haylie, Ariya, Lucian, Tyson, Evelyn and Brooklyn, mother Patricia Pass, two sisters, Lisa Johnson, Tina Pass-Tacha (Milton), three nieces, Constance Shrewsbury (Jake), Amanda Balbantin (Pablo), Courtney Callahan, nephew Paul Campbell (Ashley) and numerous great-nieces and nephews.
There will be no public viewing as cremation has taken place. Celebration of life will be at a later date.
The family asks that in lieu of flowers, please send memorials to Jim's cremation and celebration of life fund in care of Bell Tower Funeral Home and Crematory, 3398 E. Jenalan Ave. Post Falls, ID 83854.
Recent Headlines
---