3Cs set to bring holiday cheer with choral concert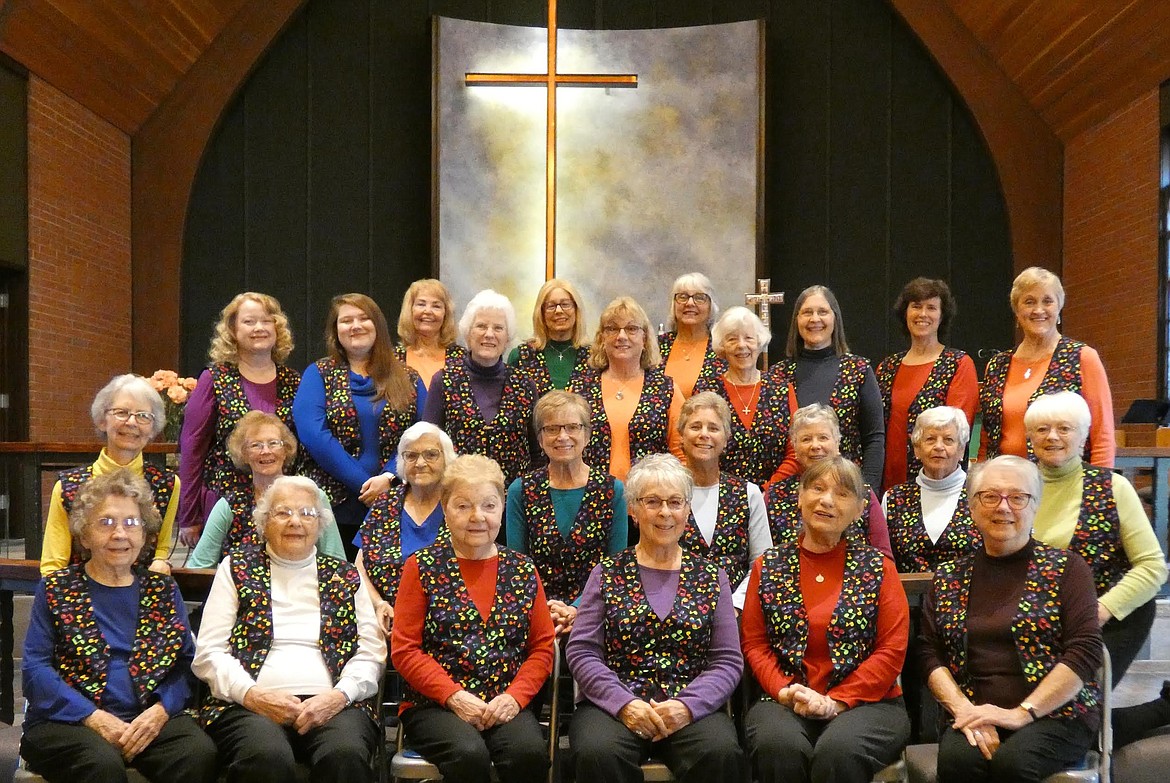 The 3Cs Coeur d'Aleers.
Trudy Shrigley
|
November 18, 2022 1:00 AM
The 3Cs Coeur d'Aleers are once again bringing some holiday fun to the community.
Held at the Trinity Lutheran Church, 812 N. Fifth St., Coeur d'Alene, the group will present two free choral performances of "Christmas Joy."
Directed by Sheila Wayman and accompanied by Cynthia Munson, the performances will be on Tuesday, Nov. 29 at 2 p.m. and Friday, Dec. 2 at 7 p.m.
Concert coordinator Trudy Shrigley explains that this will be their second holiday concert since COVID shut the group down for a year and a half.
"We have been feverishly rehearsing every week to provide some new and interesting (jazzy)renditions of some of the classic Christmas carols. Piano, flute, djembe and electronic bells will accompany selections," Shrigley said, in a message to The Press. "Everyone is invited to jump-start the season with some sing-a-longs at intermission."
All donations collected at the performances directly benefit the 3Cs' charity efforts.
Recent Headlines
---