'Wakanda Forever' an overstuffed-but-stirring Marvel entry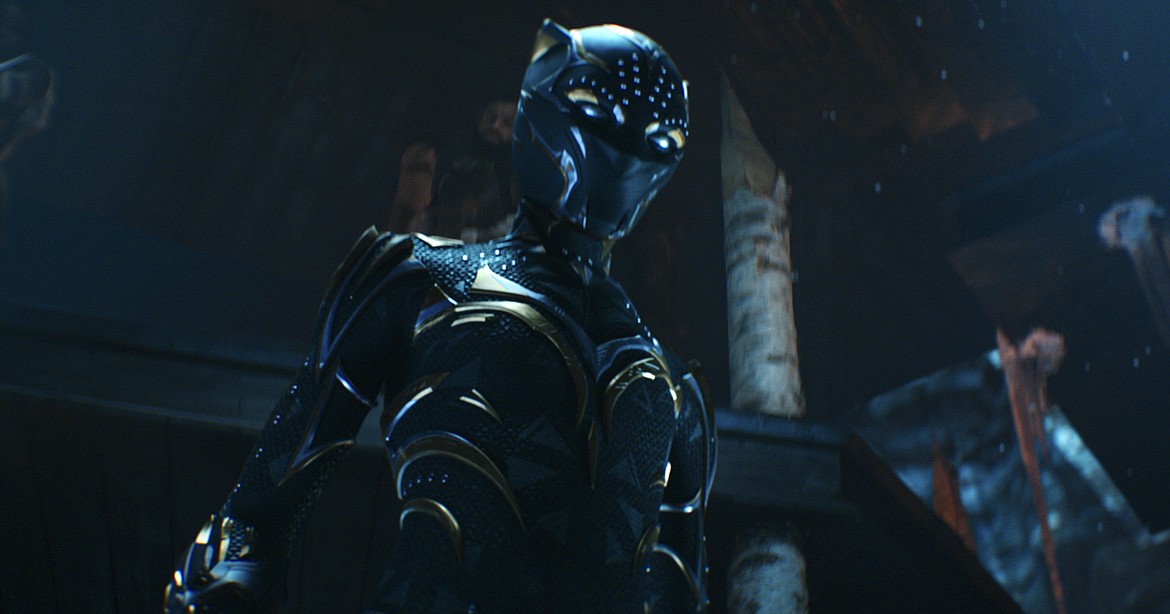 This image released by Marvel Studios shows a scene from "Black Panther: Wakanda Forever."
Marvel Studios via AP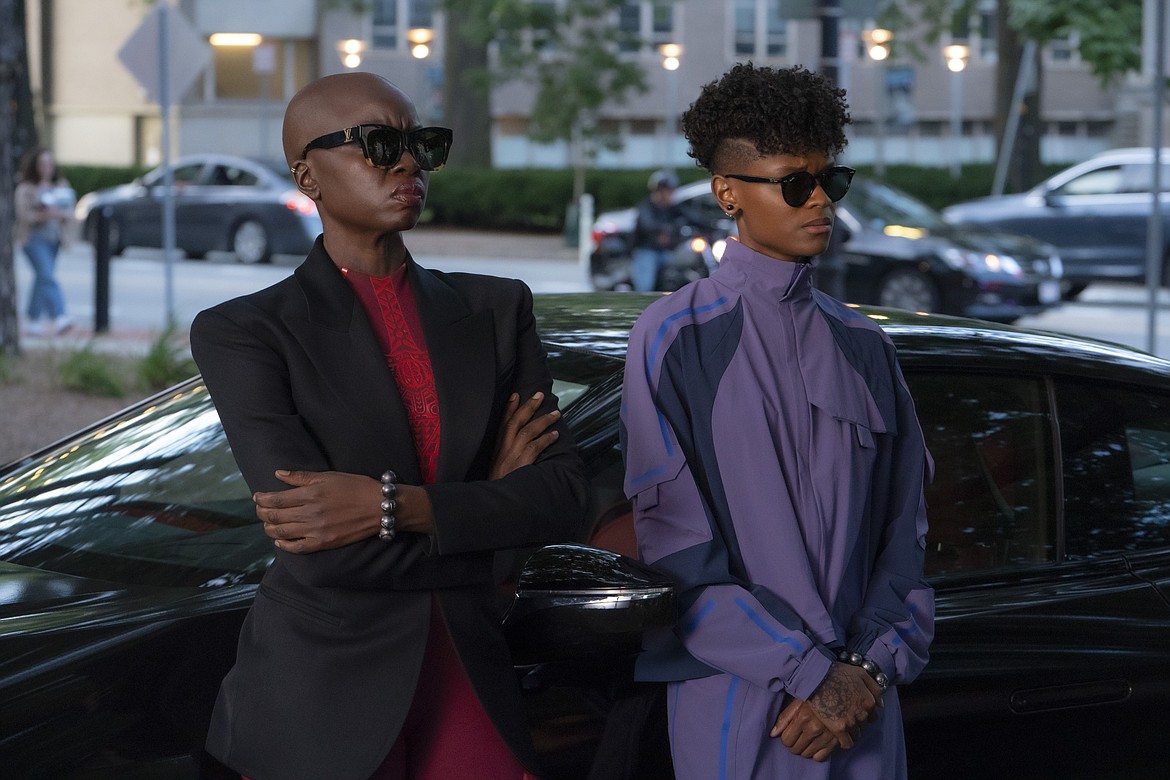 This image released by Marvel Studios shows Danai Gurira, left, and Letitia Wright as Shuri in a scene from "Black Panther: Wakanda Forever."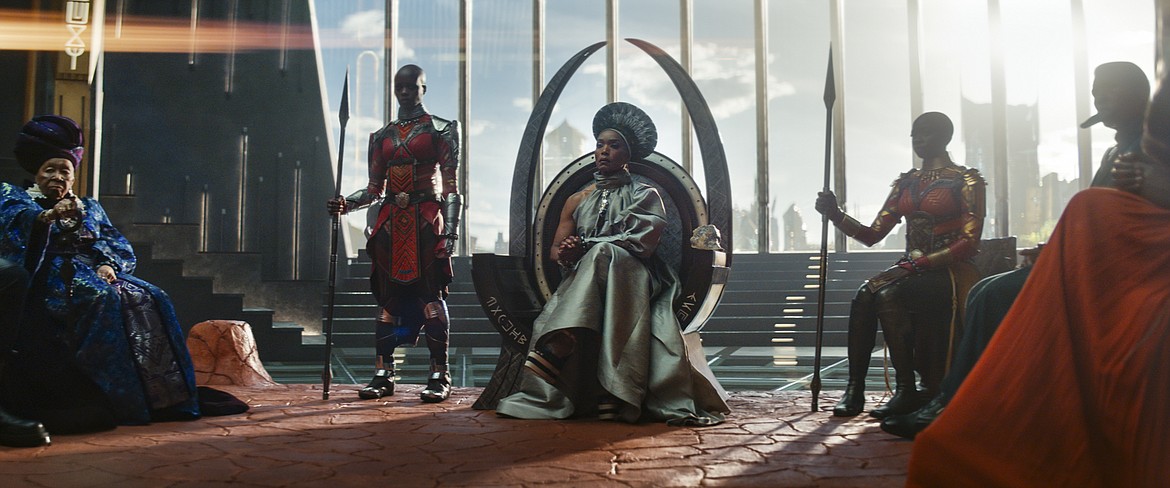 This image released by Marvel Studios shows, from left, Dorothy Steel as Merchant Tribe Elder, Florence Kasumba as Ayo, Angela Bassett as Ramonda, and Danai Gurira as Okoye in a scene from "Black Panther: Wakanda Forever."
Previous
Next
by
TYLER WILSON/Coeur Voice Contributor
|
November 16, 2022 1:00 AM
Closing out the most-expansive-but-least-cohesive stretch of the Marvel Cinematic Universe, Phase Four's finale, "Black Panther: Wakanda Forever" also exists in the shadow of star Chadwick Boseman's tragic death before the start of production.
Marvel and director/co-writer Ryan Coogler elected not to recast Boseman and instead incorporated the loss into the fim's storyline. Faced with the loss of their leader, the nation of Wakanda must heal while facing threats to their borders old and new. "Wakanda Forever," in its best moments, explores how those closest to King T'Challa mourn his absence while being forced to look forward.
At the forefront are two key returnees from this segment of the Marvel Universe: Shuri, T'Challa's brilliant scientist sister (Letitia Wright), who feels responsible for her failure to find a cure for her brother's illness, and T'Challa's mother Ramonda (Angela Bassett), who assumes the Wakandan throne and contends with a world full of power-hungry nations looking to get their hands on that precious, fictional metal, Vibranium.
Also returning in key roles: Okoye (Danai Gurira), the leader of Wakanda's all-female special forces unit, Winston Duke's M'Baku, leader of Wakanda's mountain tribe, and Nakia (Lupita Nyong'o), a Wakandan superspy and T'Challa's former lover.
These five characters, all played by excellent performers, each get thoughtful storylines threaded through the film's main conflict, instigated by Namor (Tenoch Huerta Mejia), the king of a previously unseen underwater civilization who feels threatened by the world's sudden urgency to mine the metal that powers his kingdom, a situation Namor blames on T'Challa's actions in the first "Black Panther" film.
There's also some business with the introduction of Dominique Thorne's Riri Williams (aka Ironheart aka the future star of yet-another-upcoming Disney Plus series). She's a fun-enough new character, but she probably didn't need to be forced into this already-overloaded narrative.
Running longer than two-and-a-half hours, "Wakanda Forever" sometimes struggles to balance all its character threads, especially whenever the movie stretches too far into the larger Marvel Cinematic Universe. The film's numerous action sequences are mostly forgettable too, aside from a few reliably dynamic fights involving Okoye and her trusty staff.
It pays to have such a dynamic and character-forward director in Coogler, who, despite all the Marvel Mechanizations at play, keeps finding ways to recenter the film on Shuri, Ramonda and the wrenching pain they suffer from the absence of T'Challa. Angela Bassett is a commanding force of the film's opening half, and Letitia Wright skillfully handles a tricky psychological transformation in the second half. Her character, such a witty force of light in the first film, is trapped in a dark place at the start of "Wakanda Forever," and surviving it means facing a thirst for revenge that may not be justified.
The Oscar-winning elements of the original Black Panther return in fine form in "Wakanda Forever" as well. The music by Ludwig Goransson is propulsive and singular among superhero flicks, and Ruth E. Carter's costuming stuns once again.
As a Marvel theme park ride, "Wakanda Forever" is serviceable. As an exploration of loss and a tribute to Chadwick Boseman, it's extraordinary. What this movie manages to do in the last 15 minutes rivals the best material to ever come out of the MCU.
• • •
Tyler Wilson is film critic and member of the International Press Academy. He has been writing about movies since 2000, including a regular column in The Press since 2006. He can be reached at twilson@cdapress.com.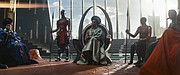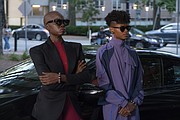 Recent Headlines
---