The bald eagle honored by tribe and community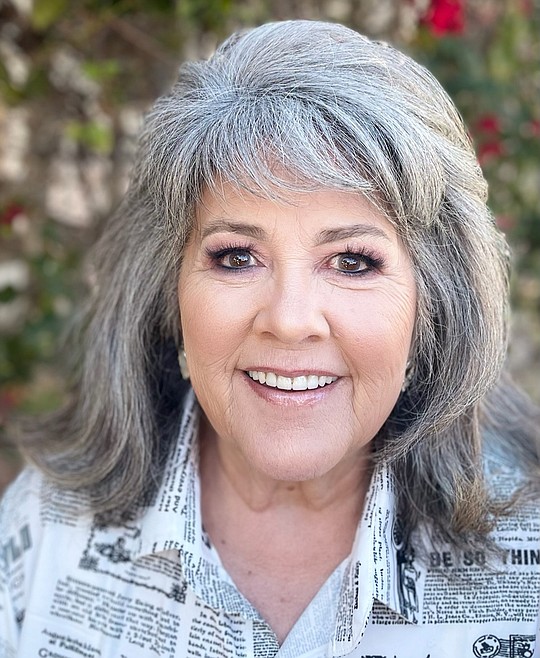 |
November 16, 2022 1:00 AM
'Tis the season for our beautiful, migrating bald eagles to return to Lake Coeur d'Alene to feast on spawning kokanee salmon. From mid-November through very early January, depending upon the availability of the food source, the public can quite easily see and admire 100+ of these incredible birds. For years, Higgens Point has been a personal favorite viewing area.
We do have eagles that make their home here full time but it's the sheer numbers of the visiting eagles this time of year that makes it so spectacular.
This past week, thanks to Mica farmers and ranchers Larry and Sherry Mundt, I learned something about eagles in the wild. When Larry found an adult eagle dead on their property, he made a call to Idaho Department of Fish and Wildlife and was told they needed to contact the Coeur d'Alene Tribe, which they did.
According to Sherry, the tribal representative asked them to remove the bird to safe, cold storage to prevent the carcass from being eaten by other creatures of the wild, and to mark the death site with sticks. The Mundts were also asked to not visit the site until the tribal elders could come and perform a blessing ceremony. They would then take the eagle's body for honorable burial.
According to Indian Country Today, the eagle is held sacred by American Indians, as a symbol of valor, grace and protection since 1782. The bald eagle is exclusive to North America, and has been the national emblem and the central image on the Great Seal of the United States, a symbol of freedom.
We're blessed that the Coeur d'Alene Tribe honors the bald eagle and that we live where we can routinely enjoy seeing these magnificent birds of prey.
•••
Mitzi Cheldelin is the community resource coordinator for the Idaho Division of Veterans Services out of Boise. For months, she's been spending time in North Idaho as preparations for the dedication ceremony for the long-awaited Idaho State Veterans Home in Post Falls were underway.
Mitzi is one of those rays of sunshine and purveyors of positivity that just make you feel good being in her orbit.
So, on Veterans Day, the big event arrived. It was a glorious celebration of years of effort and generosity by so many in our communities, attended by both Gov. Brad Little and former governor Butch Otter.
The turnout by veterans and the public was so enthusiastic that the conference room where the dedication was taking place was filled to capacity and overflowing. Mitzi had been greeting everyone at the front door and then found herself outside the room as the ceremony started, unable to get in.
So, what did she do? In true lemonade-out-of-lemons fashion, she started giving tours of the facility to the veterans and their families who were also unable to fit in the conference room.
The Idaho Division of Veterans Services is fortunate to have such a tireless and passionate team member, as is the veterans community.
Don't be a stranger, Mitzi!
•••
Friday evening at the Jacklin Arts and Cultural Center, the Literacy Project of North Idaho presents Reading Between the Wines. It's a night of sips, sweets and silent auction, with all proceeds funding the programs and resources for the Literacy Project. I cannot imagine what life would be like if I wasn't able to enjoy reading books, newspapers, documents or even road signs. A great cause to support!
Call 208-450-2669 or email info@theliteracyprojectni.org for tickets or to contribute to the project.
•••
With Christmas just 40 days from today, here's a reminder on why to shop local. Local businesses pay local taxes, provide paychecks, donate and contribute to organizations and events throughout the year. If not for local businesses, who would be donating to the auctions, raffles, scholarships, grad night parties, senior centers, charitable causes, youth sports sponsorships, etc.?
This Christmas season, let your gift giving pay it forward in our communities ... SHOP LOCAL!
•••
Happy birthday today to Wayne Manis, Ray Martin, Peter Smith, Colleen Allison, Greg Kosareff, Jim Morris, Sue Spinazza-Halliday, Chris Fillios, Karen Pichotta, Kilie Ellison, Dan Ripley and Stan Purcell. Tomorrow, my daughter Melani Oleson Gonzalez, Susan Weathers, Sally Richards, Kareen Link, Maddie Kate Hansen, Neil Oliver and Laura Simon take another trip around the sun. On Friday my very first nephew Leighton Scharf, Joe Krutulis, Dennie Thorpe, Gina Mote and Michelle Rielly blow out the candles. On Saturday Nate Ziegler and Debbi Thostenson turn the page on another year. Sunday birthdays for Kim Jacklin, Kristina Jacklin, Sandi Bloem, Dave Oliveria, Dr. Bob West, Michael King, Brian Smith, Kristin Hoppe, Linda Alby, Pat Thyssen, Chase Blakley, Rob Clark and Kayla Pleger. On Monday Maureen Dolan, Chrissy Kaye, Bob Driscoll, Noel Adam, Kaci Medlock, Bill Storlie Sr., Susan Martin, Barbara Bryan, Gary Schwalbach and Vonnie Satchwell celebrate. On Nov. 22, TJ Barnhart, Dustin Ainsworth, Sam Inman, Kim Anderson, Rodney Duncan, Noel Adam, Tyeson Bennett, Brenda Hanson and Leland Johnson share a birthday.
•••
Kerri Rankin Thoreson is a member of the National Society of Newspaper Columnists and the former publisher of the Post Falls Tribune. Main Street appears every Wednesday in The Press and Kerri can be contacted on Facebook or via email mainstreet@cdapress.com. Follow her on Twitter @kerrithoreson.
Recent Headlines
---