Empowering women: Local ladies honored at milestone Soroptimist event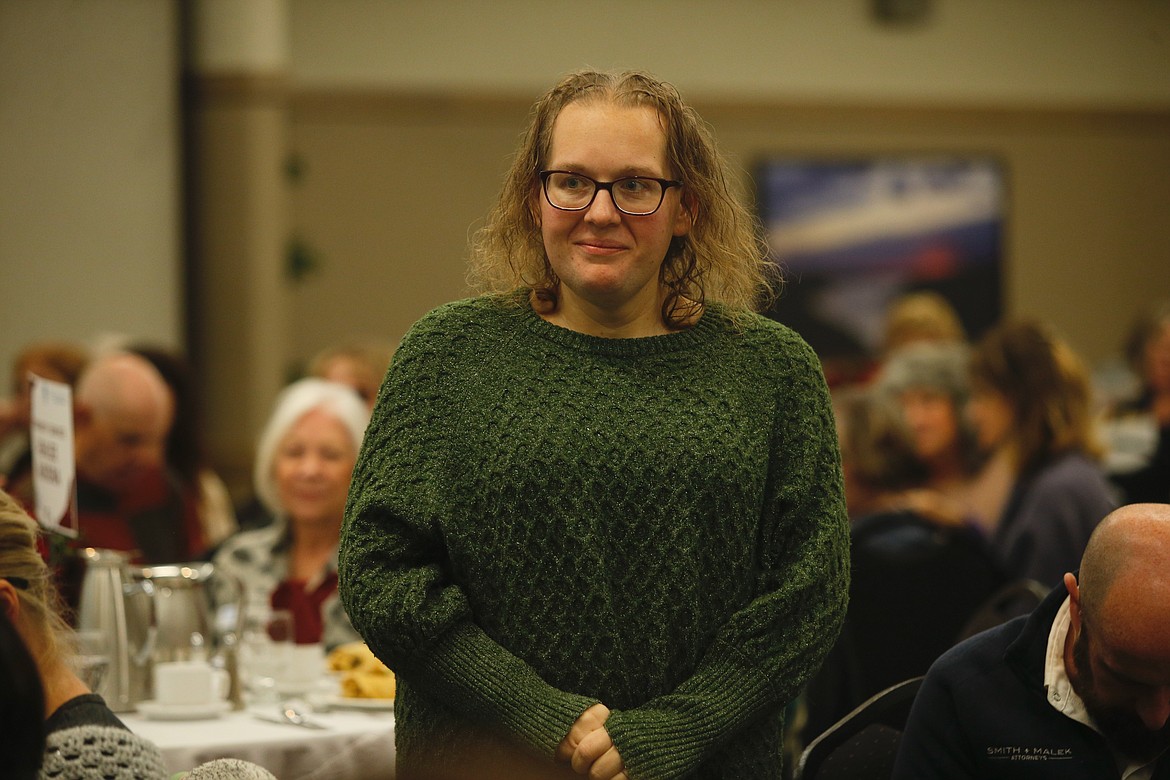 Ashlee Aurora was one of eight women honored Friday at Coeur d'Alene Soroptimist's Women of Distinction luncheon. KAYE THORNBRUGH/Press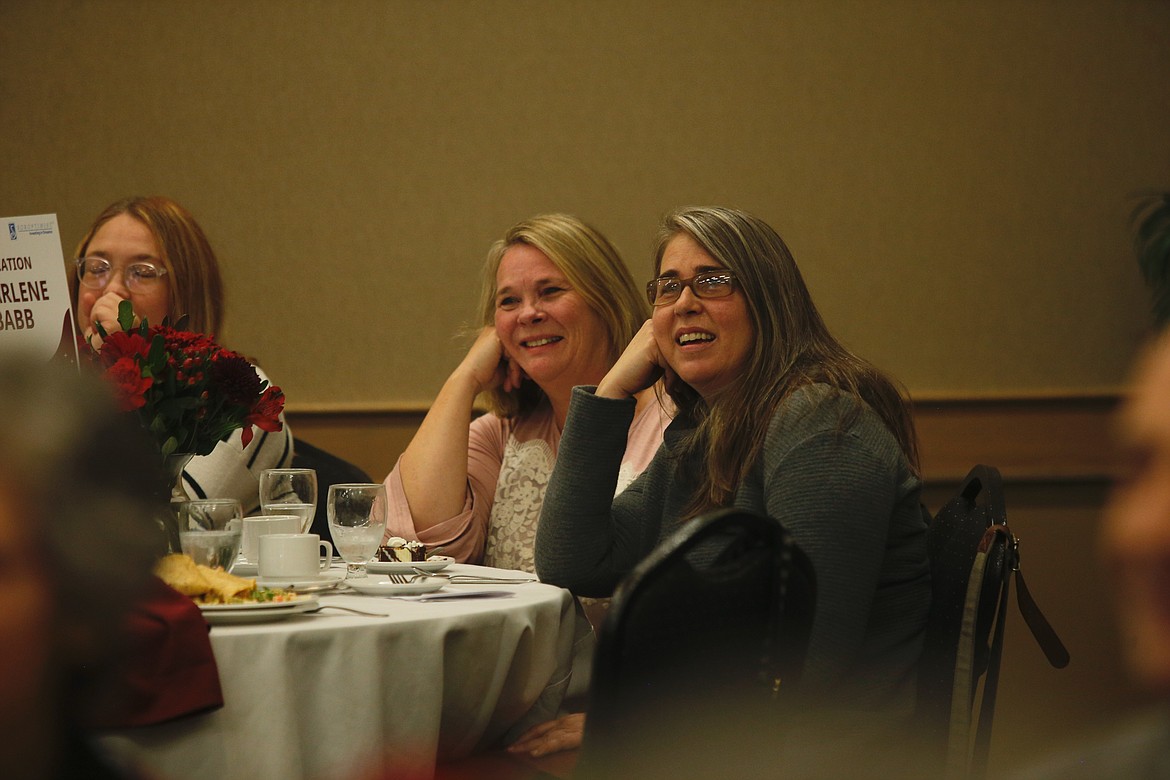 Charlene Babb, center, was honored Friday for her work in education. Babb is a teacher at Sorensen Magnet School of the Arts and Humanities, where she facilitates the Advanced Learning Program. KAYE THORNBRUGH/Press
Previous
Next
by
KAYE THORNBRUGH
Staff Writer
|
November 5, 2022 1:07 AM
COEUR d'ALENE — Ashlee Aurora puts other people first.
A resident care manager at Children's Village in Coeur d'Alene, she works tirelessly behind the scenes for some of the most vulnerable children in this community.
But all eyes were on her Friday at the 40th annual Women of Distinction luncheon, where local women were honored by peers for their achievements and dedication to community service. More than 150 people gathered at the Best Western Plus Coeur d'Alene Inn for the ceremony.
"Hers is one of the biggest hearts I've ever known," said Jeannie Wood Steele, who nominated Aurora for the award.
Some dabbed their eyes as they learned how Aurora kept three siblings together when they were on the verge of being separated in Washington's foster care system.
"She brought them to the Village," Wood Steele said.
Aurora and her husband are parents to three adopted children, as well as foster parents. She became emotional when she accepted her award.
"As much as people say I bless the kids, they bless me every single day," she said. "We see some really hard stories and hard situations come into the Village. But knowing I get to be a part of that every single day and help them and watch them grow has been really amazing."
The 2022 honorees are:
• Arts and Culture — Debi Terracciano, Former owner — La Danse
• Business and Professional — Tara Malek, Attorney — Smith + Malek
• Community Service — Ashlee Aurora, Moyer House Manager — Children's Village
• Education — Charlene Babb, Elementary educator — District 271
• Health — Dr. Susan Melchiore, Geriatrician — On Site for Seniors and Memory Clinic
• Public Service — Charlotte Pegoraro, Deputy Chief, East Side Fire Dept
• Senior — Joanne Forsyth, Volunteer serving others — 38th year with Alcoholics Anonymous
• Legacy — Marlo Finney Faulkner, 74 years of community service and advocacy
Soroptimist International of Coeur d'Alene presented the awards.
Chartered in 1948 as the first civic service group for women, Soroptimist Coeur d'Alene works to better the lives of local women and girls, particularly through providing access to the education and training they need to attain economic empowerment.
"When women learn, their families live healthier lives," said Theresa Young, president of the Coeur d'Alene chapter. "When women are educated, their countries are more likely to have greater economic growth."
Norma Jaeger was among the women who founded the awards, four decades ago. Though she now lives in Meridian, she said she didn't hesitate to return to Coeur d'Alene for the milestone 40th ceremony.
"I don't have words," she said. "It's precious. It's empowering."
Too often, women don't receive acknowledgment for the paid and unpaid labor they do in their communities, Jaeger said. That's why the Women of Distinction awards exist.
"This is celebrating the strength of women in communities and what they contribute," she said.
Such moments are especially important these days.
"We are in times that often seem very negative and polarizing," Jaeger said. "When we come together we are at our best. We need more of that."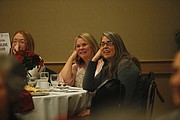 Recent Headlines
---