NIC's 'Gathering of the Bands' concerts Wednesday, Thursday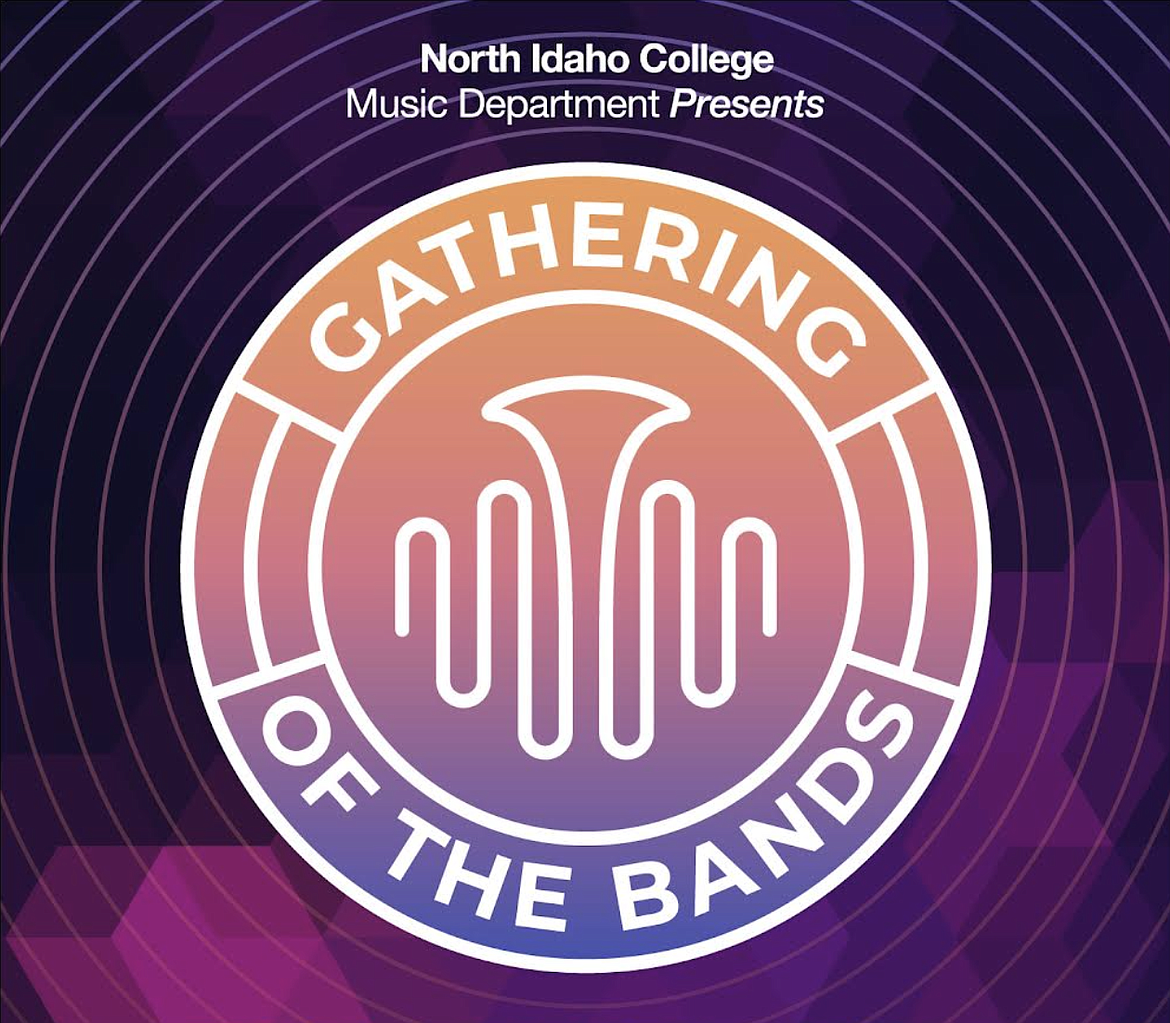 by
Press Staff
|
November 4, 2022 1:00 AM
North Idaho College will host its annual "Gathering of Bands" at 7 p.m. Wednesday and Thursday at the Boswell Hall Schuler Performing Arts Center on NIC's main campus in Coeur d'Alene.
The performances are free and open to the public.
The concerts will feature performances by local middle school musicians led by renowned director Gary Ciepluch. The NIC Wind Symphony will also perform.
Each night, students from local middle schools will gather to make music under the direction of Ciepluch, who retired from Case Western Reserve University in 2016. Ciepluch has a broad knowledge and background in contemporary wind music and music education. He also served as assistant director and acting director of bands at the University of Wisconsin-Milwaukee, director of bands at the University of Dayton and the director of bands at Whitefish Bay High School in Wisconsin.
Under Ciepluch's direction, the Cleveland Youth Wind Symphony performed on 12 international concert tours since 1994. In February 2015, the CYWS performed at the Ohio Music Educators State Convention in Cleveland for the ninth time. Ciepluch was recognized as the 2016 Outstanding Educator for exemplary leadership, service and commitment to excellence in music education by the Ohio Music Education Association.
"This experience is not just for students, who get a chance to make music with new friends from other schools, but it's also an opportunity for the middle school band directors to learn from Dr. Ciepluch," NIC Director of Bands Bryan Hannaford said.
Ciepluch will lead students in performing music by Anne McGinty, Robert E. Foster, Michael Sweeney and Tom Tucker.
There will also be performances by a percussion ensemble led by James Schmehl, a local professional percussionist who has taught a drumming program at Sorensen Magnet School of the Arts and Humanities in Coeur d'Alene since 2016.
The NIC Wind Symphony will perform works by Copland, Elgar, Persichetti and John Williams under the direction of both Ciepluch and Hannaford.
"I'm excited for the wind symphony to perform 'Nimrod' from 'Enigma Variations' under the baton of Dr. Ciepluch," Hannaford said. "As a graduate student and instrumental coach for the Cleveland Youth Wind Symphony, I shared wonderful experiences in his ensembles."
The wind symphony will also perform "Tintin: Prisoners of the Sun," a 2001 Belgian musical by composer Dirk Brosse and arranged for wind ensemble by Johan de Meij. "Tintin," one of the most popular European comics of all time, has been published in more than 70 languages and has sold over 200 million copies. It has also been adapted for radio, television and film. The music reflects the adventurous nature of the comics.
"In some ways, the music has the beauty and majesty of a John Williams theme, so what better way to hear this piece of music than with the 'E.T. the Extra-Terrestrial' theme from the 1982 film," Hannaford said. "It will be an amazing musical experience for our audience of young musicians and people of all ages and musical levels."
The NIC Wind Symphony is a community group with more than 2,000 collective years of experience. The multi-generational group blends high school students, college students and community members into one ensemble to create art.
For more information, contact Hannaford at 208-769-3258 or bryan.hannaford@nic.edu.
Recent Headlines
---