ADVERTISING: Advertorial — When wine and art converge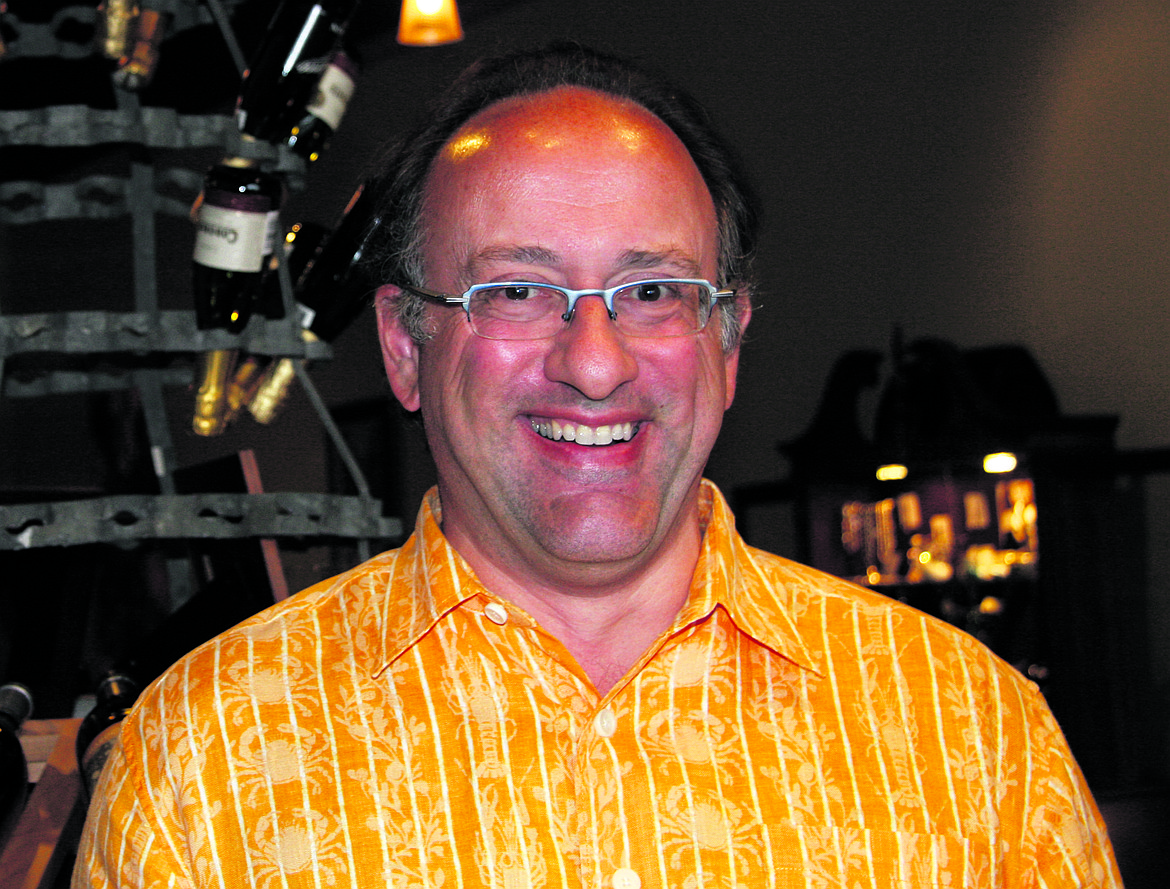 by
GEORGE BALLING/the dinner party
|
November 2, 2022 1:00 AM
It is tough to divorce wine and art when talking about wine. It is a unique balance between art and science, specifically chemistry, that the very best winemakers possess. Too much chemistry and the recipe approach to winemaking emerges and wines will only taste great in the best vintages when the vintage agrees with the chemistry. Too much art and flaws can develop in the wine as the science becomes unpredictable.
After the winemaking is complete though is when you have a glass from the best winemakers and you can almost taste that exquisite balance. It is impossible to make great wine without the artistic part and then there are times when we all experience wine and art together, when the best of both is brought to the fore.
This past weekend we held just such an event when we hosted artist George Carlson, his wife Pam, and author and journalist Todd Wilkinson for a book signing and wine tasting. George and Pam Carlson live in Rose Lake and for those of you who don't know of George's work, you should. He is a world-renowned artist that has won multiple awards for his work both as a sculptor and a painter. His works are widely sought after, and are present in some of the best know public and private collections around the country and around the world. His work is inspired and spans continents and cultures and has been created over decades.
Todd who "grew up" in the newspaper business in Chicago is the author of the editorial content of George's recently published book, The American West. The famous arts publisher Rizzoli approached George some years ago to do a book of his works. George and Pam resisted for a number of years, then agreed and the book was completed over the last three years, and Todd was there with them every step of the way. The book itself is beautiful and filled with some of George's most famous works.
We assembled the wines to taste based on their quality, wines that struck that harmony between art and science, but also choose wines with labels that are evocative of the American West and connected with George's art. Both the book and the wines were very well received by all of you who attended, and coupled with the chance to have an autographed first edition of the book made for a wonderful afternoon.
As Todd said during the event, "Imagine we are in a salon in Paris at the turn of the 18th century, enjoying a glass of wine while we view the works of the great impressionists. Sipping some really great vintage wines while deciding over which Monet or Gaugin we are most fond of and deciding whether to purchase what would later become one of the greatest works of the time. While we don't have the opportunity to buy the original works today, we do have a chance to talk to and buy a book from an artist of that caliber, one who is regarded as one of the very best modern artists of our time who is still working." Todd did not overstate. George is that level of artist and he and Pam live amongst us.
It is remarkable too, all the lives the Carlsons have impacted around Kootenai Country over the decades. So many of those who attended had stories going back decades of their time with George and Pam and all they have meant to so many. While it is George's art, it really is a story of both of them. Another of Todd's most accurate of statements from Saturday is," there is never a 'George Carlson' without a Pam Carlson." They are not only a lovely and one of our favorite couples we have gotten to know over the years of owning the shop they are an extraordinary team.
Over the 15 years we have had The Dinner Party and the countless events we have been honored to hold this one tasting where art and wine truly converged is one that really felt exceptional. There was a human connection and the sense of community we strive for was palpable. It felt wonderful. We so value our friendship with George and Pam and we are hoping the same connection will endure with our new friend Todd.
The book The American West chronicling George's work with the narrative by Todd Wilkinson will continue to be available at the shop and we can arrange to have your copy personalized if you wish. While we wish everyone could have been at the shop on Saturday to experience this great event, having a copy of this book from this renowned artist may be the next best thing.
• • •
George Balling is co-owner with his wife, Mary Lancaster, of the Dinner Party, a wine and gift shop in Coeur d'Alene by Costco. The Dinner Party has won the award for best wine shop in North Idaho twice, including for 2018.
George is also published in several other publications around the country. After working in wineries in California and judging many wine competitions, he moved to Coeur d'Alene with Mary more than 10 years ago to open the shop.
You can also follow us on Facebook at facebook.com/#!/dinnerpartyshop or visit www.thedinnerpartyshop.com.
Recent Headlines
---