Opinion: Primary postmortem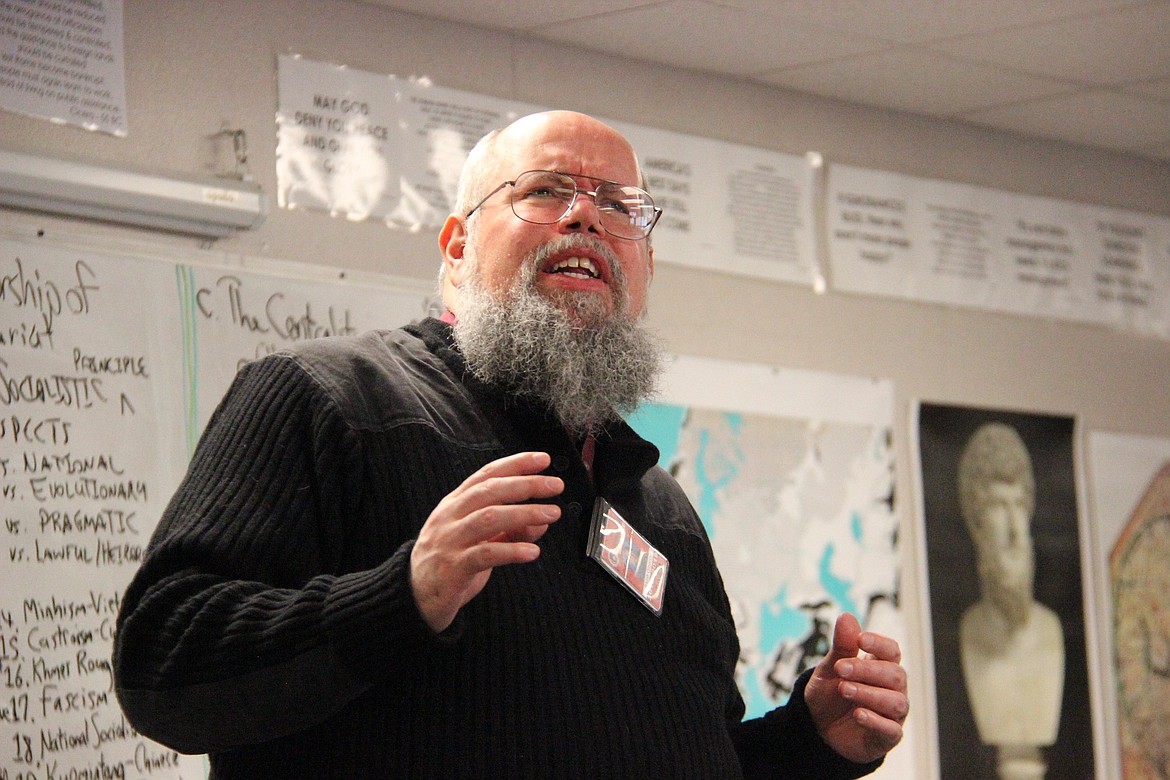 by
RALPH K. GINORIO/Keep Right
|
May 28, 2022 1:00 AM
Recently, the KCRCC-recommended slate of Republican candidates won every local vote. This includes their endorsed candidates for every statewide office. Despite the fact that Idaho south of the Panhandle chose to nominate more moderate Republicans, KCRCC's efforts met with conspicuous success.
Our region's differences from the rest of the state are viewed with alarm by moderate Republicans and Democrats, alike. The palpable horror with which these results were received by many among the new North Idaho Republicans, for example, implies that there is something seriously wrong with us.

Indeed, our region's Republicans are more motivated by philosophical Conservatism than by the more pragmatic and non-ideological priorities that predominate elsewhere in the state.

This difference is not a moral failing, nor is it a clinical dysfunction. Many of us who are newcomers purposefully chose to transplant to an area that strongly aligned with our values. This choice to join other Conservatives and its apparent success in the recent primary is an expression of our freedom, not a departure from it.

A majority of registered Kootenai County Republicans, being committed conservatives, refused to settle for Republican moderates. This is what active citizens with clear goals come together and do.

Many past attempts to sow confusion amongst the conservative majority have been remarkably successful. Running faux conservatives to split the vote so as to ensure a moderate victory once resulted in Brad Little's first nomination to run for governor.

Local attempts to alter the structure of Kootenai County's government were tried largely to blunt the will of the local conservative majority, allowing moderates to capitalize on the diffusion of focus.

A seemingly endless litany of complaints have been leveled against our closed party primaries, because they confound attempts by liberals and their moderate allies to triangulate against genuinely conservative candidates. All political parties have the right to select their own nominees for office without non-party interference.
No, North Idaho Republicans, the greatest political problem we face is not an excess of conservative zeal. Rather, it is the obsessive fear among "pragmatic" moderates of people who are passionate about ideas. This, coupled with a tendency toward a reflexive elitist disdain of anything even smacking of populism, has created an unrepresentative leadership in Idaho.
I hope that the era of manipulative gamesmanship has come to an end. It is past time for the majority's will to be expressed in conspicuous political action. This action should make us come to resemble the Florida of Gov. Ron DeSantis more than the Maryland of Gov. Larry Hogan.
Candidates endorsed by the KCRCC must now prove themselves to be wise and prudent stewards of the public trust. KCRCC candidates, if elected, must be simultaneously true to their values and eager to serve with impartial integrity.

---
In Maine and then Idaho, Ralph K. Ginorio has taught the history of Western civilization to high school students for over a quarter century. He is an "out-of-the-closet" conservative educator with experience in special education, public schools and charter schools, grades 6-12. He has lived in Coeur d'Alene since 2014. Email: rginorio@cdapress.com

Recent Headlines
---